When this band's name first came in front of me, I was expecting to hear some type of new music involving chanting monks from a far away land. The Monks of Mellonwah, are from far away, Sydney, Australia actually, but they are far from monks. Instead of chants, I was pleasantly surprised to hear some great alternative/progressive rock with what could be described as boy band like harmonies.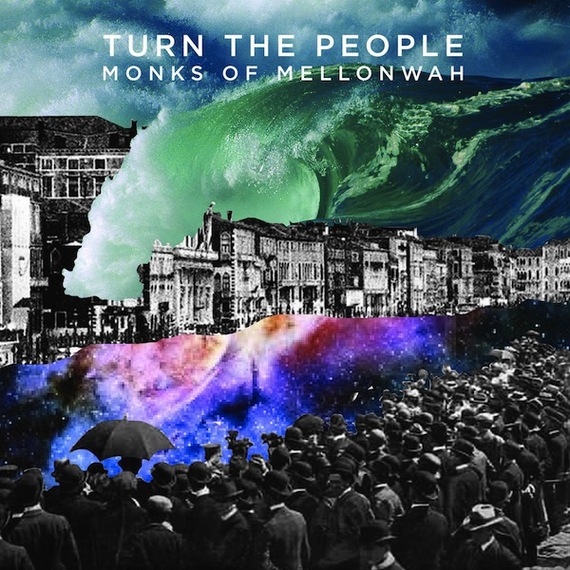 The Monks of Mellonwah consist of; lead vocalist Vikram Kaushik, guitarist Joseph de la Hoyde, as well as drummer Joshua Baissari and bassist John de la Hoyde. They stand more as a quadrangle than a quartet, with each facet reflecting their cumulative creative goal, to deliver all-original music in its purest, untainted form. Guitarist Joe de la Hoyde elaborates: "We want our music to be an emotive journey that takes the listener to the heart of their own inner selves -- in the hope that the discovery of their demons can lead to the discovery of themselves."
Stylistically, the band has evolved dramatically over a short period of time, impossible to be boxed into any genre. There's a variety of subtle hints of musical influence that arise from each band member, which include Led Zeppelin and Pink Floyd, as well as bands such as Muse. There was also a subtle nod to more SoCal based bands like Red Hot Chili Peppers and 311.
Brought together in October of 2009, it was the inherent and collective love of performing live that melded the members Monks of Mellonwah into what they are today. They've already had the opportunity to perform at venues around the world, which include the world-famous Whiskey A Go Go and the Avalon Theatre in Los Angeles, the Mercury Lounge in New York, as well as Sydney Australia's Metro Theatre and the Factory Theatre.
In 2013 they released their first full-length album, Turn the People in three-part volumes, with the album in its entirety to be released in March, 2014. Volume 1: Ghost Stories was released in June 2013, followed by Volume 2: Afraid to Die in October. The final Volume 3: Pulse is scheduled for release, along with the full album, in March, 2014. Grammy-winner producer and sound engineer Keith Olson (Fleetwood Mac, Ozzy Osbourne, Grateful Dead) produced five of the tracks on the upcoming Turn the People album. In 2014, the band plans on touring both Europe and the U.S.A. in support of the album.
The highs for the Monks are that they are bringing back a familiar sound from a couple decades ago, but fine-tuning it creatively to create a new sound that is all theirs. The only lows for this band is that they are not based stateside. This type of originality belongs in a place where more smaller venue shows can be played and fans acquired. Nothing wrong with Australia, I guess I just need to book tickets next time they are in town.
To preview the entire album prior to its release, click here.
Watch the music video for "Ghost Stories," directed by Bruno Kataoka here.