Our national discussion since the mind-numbing Sandy Hook school slaughter two months ago seems to boil down to an exchange of finger-pointing between the purveyors of firearm violence and the purveyors of media violence.
And at least for now, we're paying some heightened attention to the puzzle and heartbreak of mental illness, as exhibited by the sociopathic young gunman at Newtown, Connecticut.
And while these are very worthy topics, they may miss a more central point: it's not just the eruption of a Bushmaster rapid-fire rifle that has violated the safe harbor our schools are supposed to provide for children. It's also that many schools are not cultivating the most important capacities of the young lives entrusted to them.
For perspective, I spoke this week with my friend Nancy Carlsson-Paige, who recently retired from more than thirty years of teaching teachers at Lesley University. Nancy is well-known as founder of the university's Center for Peaceable Schools and, not incidentally, as the mother of actor-writer Matt Damon.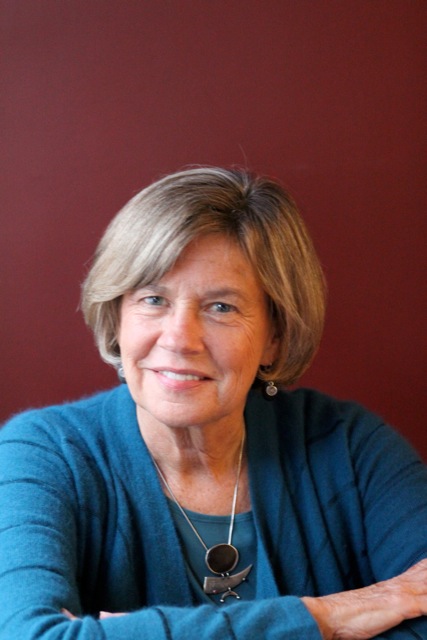 After a spell of grief and horror in the wake of Sandy Hook Elementary, "I felt a certain anger," Nancy said, reflecting on her career spent promoting nonviolence in schools. "We know what it would take to create peaceable communities that nurture young people and avoid the tragedies we've seen. What to do is not a big secret. I'm tired of talking about it because nothing changes," she lamented.
But Nancy indulged my search for answers. The Newtown tragedy didn't occur in a vacuum, I said. It followed in the wake of Columbine, Virginia Tech, Aurora and numerous other atrocities.
These dark episodes give me the impression of a phantasmagoric hydra-headed creature on a rampage. One head represents the arsenal of guns - hundreds of millions and counting - that America has become in every city and town. Another head projects vivid scenes of brutality enacted relentlessly on our screens, in our music and our minds. Another is the rushing tide of violence in which the nation was conceived in 1776, and which continues to sweep us through war after blood-drenched war.
Even in the aftermath of Newtown's earthquake, with all those bullet-riddled first graders found lying lifeless, I see little evidence that the thrashing energies of violence are subsiding.
Nancy recounted the familiar responses to past school tragedies: lockdown, hiring guards, installing metal detectors, zero tolerance policies that prompt suspension of students found possessing a weapon. "But to discuss how to prevent another Newtown situation," she continued, "we have to talk very broadly. I don't know about Adam Lanza's personal condition. But I do know if anyone cared about preventing violence in schools, we'd have to step back and think very holistically about the entire social climate in schools."
The question Nancy asks - the one that truly honors the Sandy Hook kids who were cut down - is, "How do we create positive places where you learn to love people and treat them kindly?"
There is in fact a robust evidence base for ways to uplift school climate. In 2011, scholars at Loyola University and the University of Illinois published a major synthesis of 213 evaluation studies in the field. The research has identified key ingredients that promote safe, nurturing and violence-free school environments.
In age-appropriate ways, young people need to develop self-awareness, the capacity to control their emotions, the ability to empathize with others and work in teams, and skills for making ethical and safe choices. The studies show that children with these "social and emotional competencies" tend to display certain traits: They have deeper personal confidence, experience less depression and anxiety, exhibit less disruptive and aggressive behavior, and even score somewhat higher on standardized tests, in part because they feel more committed to school.
But don't get Nancy Carlsson-Paige going about standardized testing. It may be a well-intentioned attempt to evaluate education, but she sees these high-stakes exams (which are now nearly ubiquitous) as a major culprit in the school climate problem. They overload the system, Nancy says, adding only more competitive pressure to the tense lives of children. And to the profession of teaching, which has become so unpleasant for so many that the largest cohort of educators now quit after one year on the job.
In fact, teachers at Seattle's Garfield High School announced in December they would refuse to administer the Measure of Academic Progress tests to pupils. An analogous boycott by students, known as "Opt Out", was launched this month in Portland, Oregon schools against the state-required Assessment of Knowledge and Skills exams.
Nancy Carlsson-Paige is not suggesting, of course, that the pressure-cooker of standardized testing has turned public schools into a shooting gallery. But she is asking the key question: What is our comprehensive response to the epidemic of school violence? Maybe now we'll have to listen.
Roger P. Weissberg, president of the national Collaborative for Academic, Social, and Emotional Learning, a major research center based in Chicago at the University of Illinois, has written to Vice President Biden pleading for more flexibility in use of federal education funds so that the teaching of skills like cooperation and empathy can be paid for. The proposal is now slowly wending its way through the labyrinth of Washington politics.