Introduction by David Galenson
Bill Siemering wrote the original mission statement for National Public Radio, served as the first director of programming for NPR, and invented NPR's first signature program, All Things Considered. But NPR was not his only achievement, for at the age of 70 he founded a nonprofit, Developing Radio Partners, to encourage the spread of community radio in rural areas of developing countries, and he continues to work at this today. He is committed to using his experience in radio, that now spans over 50 years, to improve people's lives. In one letter, he wrote that the appeal of the work he is doing is "the opportunity to learn. I feel that each trip prepares me for the next. I make use of nearly all my experiences." A "genius grant" from the MacArthur Foundation, the NPR Lifetime Achievement Award, and many other honors testify to the value of Bill Siemering's contributions. This article is the third and final installment of the interview he graciously agreed to do by email. Part One of this interview appeared in Huffington Post on September 11 and Part Two appeared on September 24, 2012.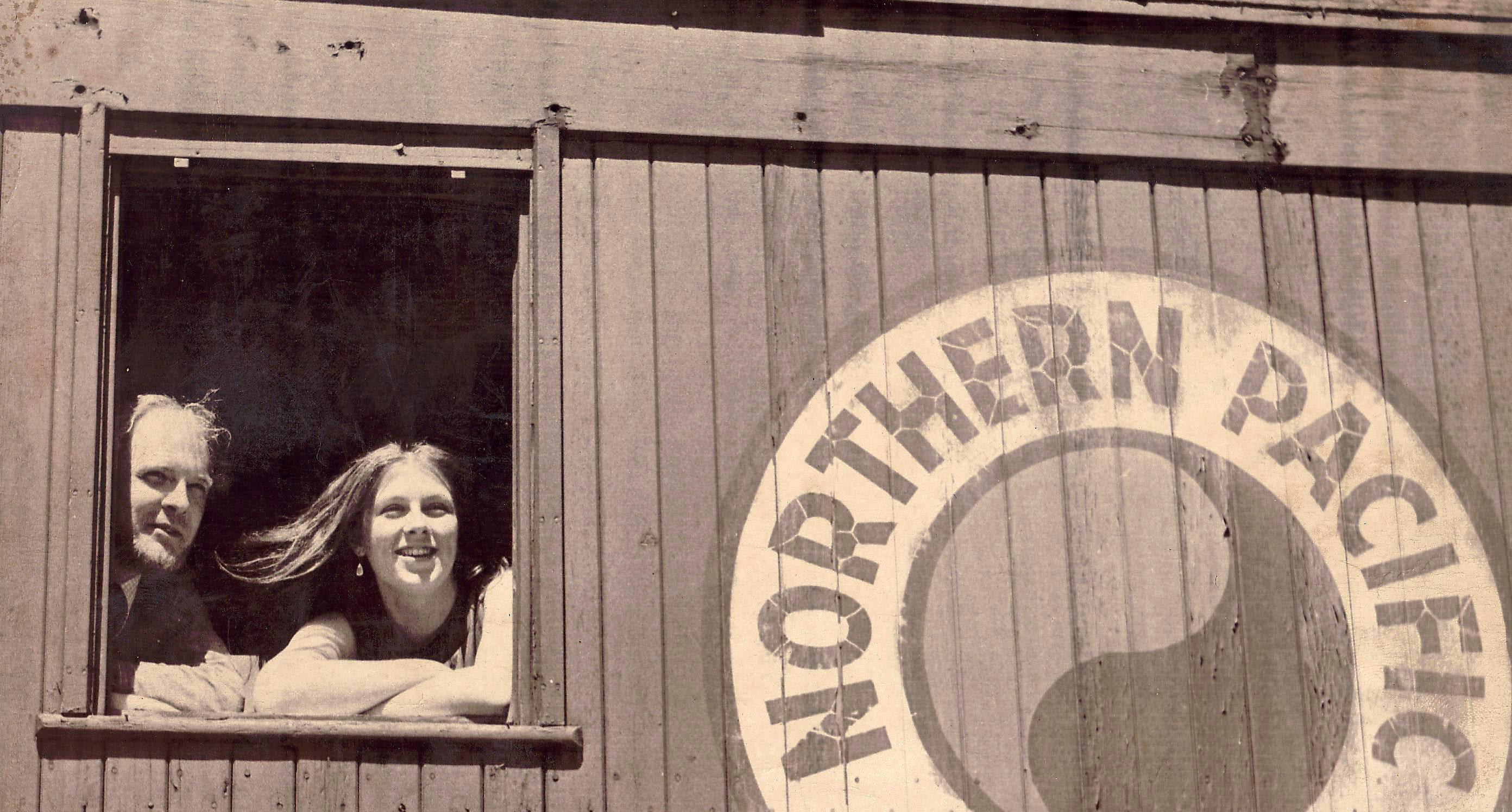 Bill Siemering with Marcia Alvar in Moorhead, MN, 1973.

Q. What did you do after you were forced out of NPR?
I felt my career was over in public radio. My firing was very public. Then Bill King, the president of Minnesota Public Radio offered me a job to manage a new station they were adding to the network, KCCM, at Concordia College, Moorhead, Minnesota, a twin city with Fargo, North Dakota. He told me that once I got the station CPB qualified, I could put my feet up and think.
As a MPR network station, we just produced a daily chapel program from the college and then fed news and feature stories to the network in St. Paul and to NPR. We were 240 miles from the home office, so once again I felt a lot of freedom to experiment. Some weekends I worked on farms.
The flat landscape contributed to this feeling - resting on an old alluvial lakebed of the Red River, the land was as flat as a tabletop. The highest hill for sledding was the off ramp of the I-94 Interstate. Poets wrote of the beauty of flatness; there was a strong sense of place. The spaciousness contributed to a sense that you could try anything and people were open to experimentation as long as it was in good taste.
Marcia Alvar replied to my ad for a producer/reporter; she was working as a mechanic in a cold, cooperative garage in Minneapolis. I hired her because she was bright, was determined to work in public radio and had a delightful sense of humor. I also knew she was tough to work in that cold garage. She and I reported on the migrant workers, interviewed writers, musicians, scholars and members of Congress. We created Home for the Weekend, a Saturday morning program that explored everything from the American dream to the intimacies of the family to the best feed for cows. We began the program with the sound of a train coming into the station and people greeting each other, coming home.
Marcia went on to be program director at WBFO, Buffalo, New York, KTOO, Juneau, Alaska and KUOW, Seattle, Washington. All this prepared her to be president of the Public Radio Program Directors association where she provided excellent leadership to the public radio system.
Later I hired Dennis Hamilton, fresh out of the university as a producer/reporter and we set up a Listening Post in a Mall where citizens could interact with public officials and we could just collect opinions on current issues. We brought people together on a Saturday to talk about 'What is a caring community?' Dennis went on to be vice president of Minnesota Public Radio and is now director of consulting with Public Radio Capital.
When John Ydstie joined KCCM, again, his first job in radio, he produced with me a 26 part series of sound portraits of six small towns in North Dakota, Our Home Town. John is a long time reporter at NPR.
When I was at NPR, I believed the network should be used as a source of stories as well as a distribution network, so now at KCCM I set a goal for the staff that we would have 52 pieces used by NPR in a year and we met that goal.
Q: You started Developing Radio Partners, a new nonprofit, when you were 70 years old. Where did you get this idea? How was it affected by your NPR experience? What are the goals for DRP?
A: I had been working in international media development since 1993 and worked for ten years with the Open Society Institute. When I first went to South Africa in 1993 and talked with folks interested in doing community radio there, they were talking the same way African-Americans talked to me when I was doing the work in Buffalo. Saying: "We don't have a voice" and talking about the radio as the voice of the voiceless. When the licensing authority was established in 1994 in South Africa, in the first year they only granted licenses to community radio stations. Because they thought that that best served the interests of democracy; of giving a voice to the people. I worked with OSI in South Africa to help develop the community radio sector.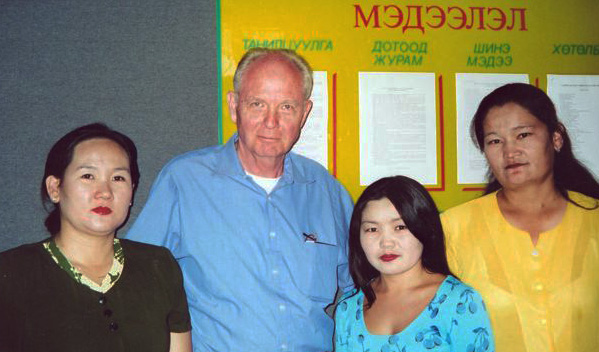 Bill Siemering with staff of Gobi Wave Radio, Dalanzadgad, Mongolia.

I saw that even though radio was the dominant medium, donors often overlooked it and so I wanted to focus on radio. Some development organizations regard radio as a loudspeaker for their public service announcements while missing the value of radio. Radio not only brings information to people, it is unique in giving voice to citizens, enabling them to solve their problems through discussion, storytelling, and radio plays. I'm making the case for radio as a medium in a similar way as I did as we were starting NPR. Now, however, it is a medium for development, for changing people's lives.
Worldwide radio reaches over 95% of the population. (International Telecommunication Union, World Telecommunication/ICT Development Report 2010. ) In Africa, that number reaches between 80% and 90% (African Media Development Initiative (AMDI) Research Summary Report). By comparison, the Internet reaches only 13.5% of Africa's population. In sub-Saharan Africa, the number of community radio stations grew a striking 1,386% between 2000 and 2006 (African Media Development Initiative (AMDI) Research Summary Report).
The goal of Developing Radio Partners, (DRP), is to improve the flow of information to those who need it most in rural areas of developing countries. We work with the staff of local radio stations, giving them skills to deal with the knotty problems of the environment, health and governance. We believe that healthy stations make healthy communities.
DRP is focused on solutions, things that work. We seek out the most appropriate and effective practices, such as conservation farming, reforestation, health campaigns and development tools such as new stoves, mobile technology as well as effective uses of radio for development and share this with stations through various platforms.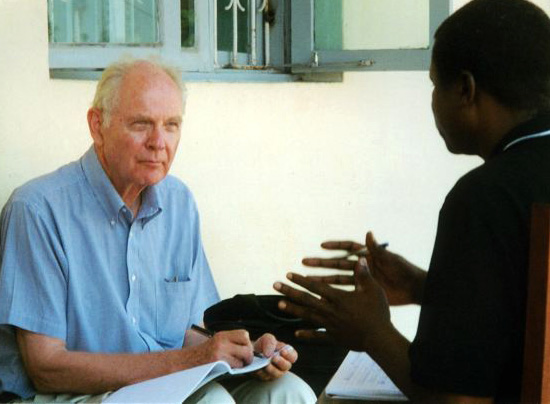 Bill Siemering interviewing staff member for Radio Dondo, Dondo, Mozambique, 2005.

Instead of programming for the well-educated public radio audience, we work with a highly illiterate demographic that earns $1 or $2 a day. Many community radio stations are doing exceptional programming with so few resources. Here are a few examples of community radio stations making a difference:
Community radio stations have contributed to more peaceful and fair elections in Sierra Leone, where local district council members are held accountable each week on-air with text messages and mobile phone call.
In rural Mozambique after Radio Dondo started broadcasting anti-cholera health programmes in local languages, people learned how they became ill and changed their behaviour. The subsequent year nobody in Dondo died from cholera annually. In previous years an average 200 people died of cholera. Also 60 percent of the music played is with local bands, celebrating local culture.
In Zambia and Malawi folks learned the causes of climate change and what they can do to adapt and mitigate it from community radio broadcasts. Women shared their knowledge of building a more efficient stove, and farmers learned new conservation farming practices such as using organic rather than commercial fertilizers.
Broadcasts in local languages give listeners a sense of ownership. ORS broadcasts in Terrat, Tanzania, a Maasai village of 1,800 pastoralists with no pipe water or electricity. Listeners said,
What is being announced on the radio comes from the community. We don't see a difference between the radio and us. The radio is us.

The most significant thing, which has happened in our community since ORS went on air is the fact that "we can hear ourselves." "Yes, hearing ourselves is important. It means that first we are able to talk to one another as fellow Maasai, with the same culture, same challenges and similar destiny. Secondly, after we have talked and heard our voices on radio, we also know that other people have heard what we are saying. This enhances our image as a people."
For me, it is inspiring to work with folks so dedicated to improving their communities and it is a gift to see the world through others' eyes.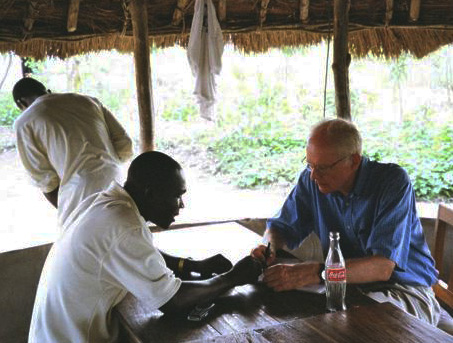 Bill Siemering with Hassan Koroma, manager of Radio Gbafth (Open), in Mile 91, Sierra Leone, 2005.

Q: What do you see as the advantages for your career as a whole of being experimental?
A: It's really about the lens through which you see the world, and how it changes. Lincoln said, "We can complain because roses have thorns, or rejoice because thorns have roses."
I associate "experimentalists" with having insatiable curiosity. That's also the important quality for a journalist. You come up with story ideas as you walk to work you maybe see a child who's begging and you wonder: Where does he spend his nights? And where are his parents? I use this as an example in developing countries. If you have the curiosity you carry through to the end as far as you can go. However, experimentalists also need to follow through. A vision is but a dream unless it is implemented, so experimenters must be good at carrying out their vision. I value seeing the world through the eyes of an experimentalist. I considered this in an essay I wrote several years ago:
Life is like slowly circling a mountain upward; you can't help but see the world from a different perspective. The air is thinner, the vegetation has changed; you are aware that you are two-thirds to three-quarters of the way up to the top.

I focus on the trail ahead. The scars from earlier rock scrambles inform the way I climb now. The memories of all the trails I've climbed are imbedded in my muscles. I'm intrigued by what lies around the bend.

I see how everything connects. Every experience prepares you for the next one; nothing is wasted. Like the fallen leaves making soil. Hard times do make you stronger. I continue to enjoy bushwhacking, knowing I'll find my way back. The three Ls of life: loving, learning and legacy are felt more intensely now. This is the time I appreciate where I've come from, the ever-changing horizon and the extraordinary view from this height.
Now in my present work with Developing Radio Partners, I've been fortunate to have found a wonderful group of folks to work with, many of them in their 20's and 30's who have a generous spirit, are creative. They are experimentalists. And want to use their skills for good. I feel some of my most important work lies ahead.
All of this has led to the best sense of well-being in my life, which is akin to happiness. I wake each morning with thanks, first to be alive and for all the extraordinary people in my life, past and present. My heart overflows with gratitude.
These are my best years.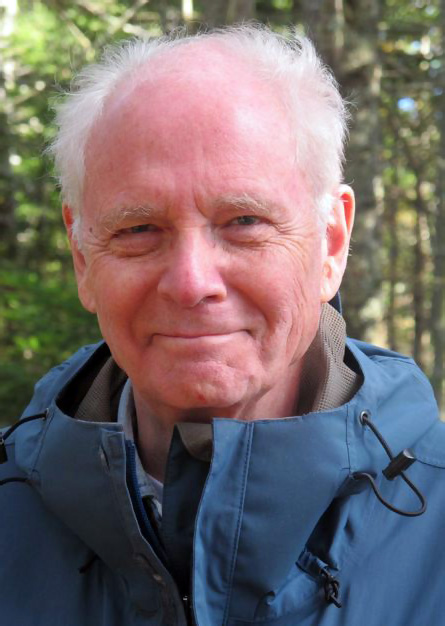 Bill Siemering, September 2012.

All photos courtesy of Bill Siemering.