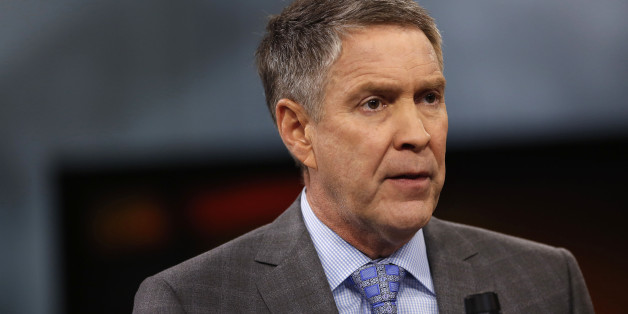 The news this week of a new case of Ebola in New York brings to the forefront the importance of our nation's response. The president's appointment of attorney Ron Klain to be Ebola Czar has received significant criticism, including from Saturday Night Live. Klain is brilliant and blessed with strong organizational skills. A former chief of staff to Vice Presidents Joe Biden and Al Gore, Klain has led important management processes. He understands government and politics. The White House trusts him.
Criticism of his appointment has tended to flow from two concerns. First, that Klain is a lawyer with no health care background at a time when the medical system is challenged to respond to the outbreak. Secondly, most of Klain's high profile work has been partisan at a time when the country needs to come together around an issue which transcends politics. Some, such as Rep. Marsha Blackburn, have suggested Tennessee's Bill Frist instead. I agree.
The appointment, or inclusion somewhere on the team, of former Senator and physician Bill Frist would help address both concerns. Frist is a world-renowned surgeon. He is a Harvard trained doctor who has performed dozens of heart and lung transplants, treated police wounded at the Capitol, and once operated on Gen. David Petraeus. Many argue an Ebola Czar needs less medical knowledge and more leadership background. Klain has significant administrative experience, but Frist's knowledge of public health (health care was perhaps his main policy area in Congress), hospitals (his family founded Hospital Corporation of America), coordination of health delivery (he founded Vanderbilt Transplant Center), and global health (his medical work in Africa is extensive) is much stronger. He could talk the medical language and communicate with all aspects of the system.
In terms of leadership, Frist served as a Senator from Tennessee for 12 years, including as Senate Majority Leader. What is needed in an Ebola Czar is not only coordination, but also someone who can help calm the significant and escalating fears of the American public. For that, a world-class physician with a calming demeanor such as Frist would be excellent in communicating governmental strategy at a time of public anxiety.
I experienced Frist's skills in 2001 when I was a staffer for another member on Capitol Hill and, twelve years ago this week, Senator Daschle's mailroom team opened an anthrax-lined letter and my office, right near the mailroom, became a medical unit. The Hart Senate Office Building was closed, Senate life disrupted and a real fear of bioterrorism emerged a month after 9/11. Frist was an effective spokesman during that health crisis.
Frist would have immediate credibility at a time when anxiety, often driven by misinformation, cries for calm and competent medical leadership. The amount of time CDC Director Tom Frieden seems to spend fielding calls from angry Members of Congress, argues for someone with Frist's background.
Secondly, unlike Klain's Democratic partisan background, Frist is a Republican. A relative pragmatist, Frist is a Senior Fellow at the Bipartisan Policy Center. By choosing a Republican, the president would blunt criticism at a time when cries for flight bans, border closings and scrutiny of his administration over competence in wake of health care website rollouts and secret service and foreign policy challenges threaten to impact the outcome of many political races a few weeks before an election.
Obama will face criticism if doesn't impose a travel ban and there are new Ebola cases here and if he does impose a travel ban and it exacerbates the crisis in West Africa he will face separate criticism. Sharing leadership with Republicans during this crisis, which could get worse before it gets better, would be politically smart.
Maybe he was asked and Frist did not want the appointment. He just finished a difficult transition is in married life. He might consider himself retired and not wanting to return to public life. He might not be current enough on some important aspects of it all or not fit well with the president.
We all want Ron Klain to succeed. If his first decision is finding a place for Bill Frist on his team, that would be a solid first step.