The import series Brief Encounters proves again that while British actresses often seem as prim as their country's reputation, they also love a chance to get naughty every so often.
You could call Brief Encounters a period piece of sorts, since it's set in the early 1980s, but this is a very different sort of costume drama.
The outfits here run toward skimpy underwear, the type popularized in Britain by Ann Summers.
The fashion style might be called Victoria's Secret, with a few electronic devices for accessories, and the marketing style was Tupperware. Bring a few friends into the house, show off the product, and encourage them to buy.
The product here is a charming six-episode comedy that has been imported by Acorn (www.acorn.tv) and will be available starting Monday.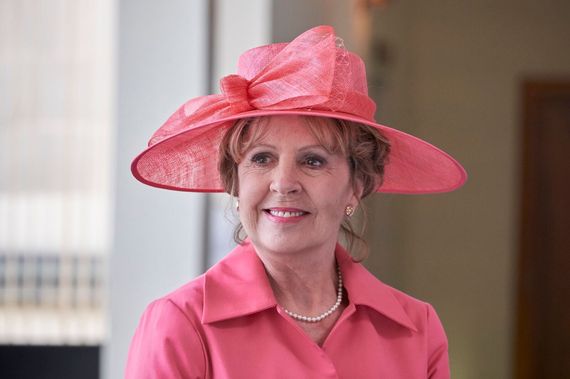 Penelope Wilton (above) stands out in the ensemble cast as Pauline Spake, one of a loosely connected group of women who tumble into the Ann Summers business.
Pauline is a middle-aged woman with a husband who is successful and obliviously absent most of the time, leaving Pauline comfortable and bored.
She employs Stephanie "Steph" Kirke (Sophie Rundle) to clean her house, and while Steph is 100% working class, Pauline looks forward to the one afternoon a week when Steph stays after working hours for tea.
On the day the show begins, however, Steph begs off, because her unsympathetic husband Terry (Karl Davies) has lost his job and they have to figure out how to do things like come up with the rent.
Steph runs into Nita Dempsey (Angela Griffin), who is more adventurous than the reserved Steph, and an amusing series of rolling remarks puts the two of them and hairdresser Dawn Bundy (Sharon Rooney) into business.
In a conversation by turns comical and awkward, Steph gets Pauline to host their first party, and even invite a few of her friends - some of whom are amused and intrigued, some of whom are outraged and offended.
To no one's surprise, the menfolk also have some reactions when they discover this turn of events. Terry, livid, storms out and immediately finds another woman, confirming what we thought about him in the first place.
Pauline's husband Brian (Peter Wight) has a curiously mixed response after Wilton plays a wonderful scene in which she walks back and forth ranting in an outfit of shiny satin.
The six episodes do not, however, simply string out lingerie jokes. This new enterprise shakes loose all sorts of pent-up secrets and emotions among the characters, and the plot rolls through everything from marital crises to armed robbery.
The tone generally stays light, despite some serious issues simmering under the surface. While there's more than a little soap opera bubbling through the plotline, the women at the center of the story keep things breezy.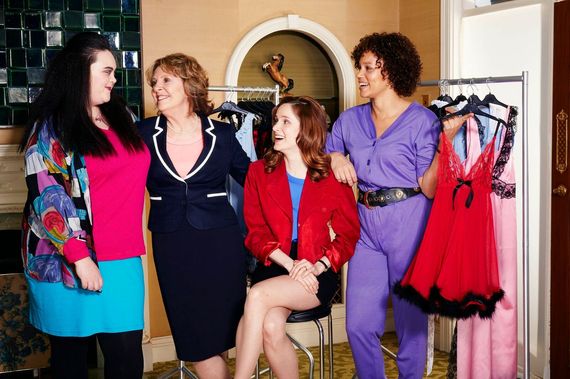 Brief Encounters is a feminist story in the sense that the women largely drive the train. It doesn't start out that way, but as things move along, we see them gaining confidence and realizing they have more power and control than they thought.
That gives the show an uplifting tone, played off against the guarantee that we're never too far from an outraged or amusing response to their product line.
Viewer response in Britain, meanwhile, was encouraging enough that there will quite likely be a second series.