For a short while each spring, we have a good excuse to forego cleanings for screenings (showers notwithstanding.)
The San Francisco International Film Festival kicks off its theater takeover every late April. This year's opening night film was Oscar winner Alex Gibney's "Steve Jobs: The Man In The Machine." Two weeks later, the festival closed with the playful "Experimenter," about psychologist Stanley Milgram and his groundbreaking, albeit infamous obedience experiments. These two stories of personal willpower and technological authority bookended more than 200 films and shorts by some of cinema's most innovative filmmakers.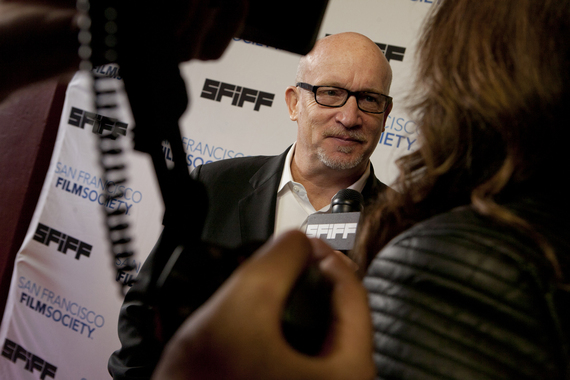 Director Alex Gibney. Photo by Tommy Lau
One of the current movements in global filmmaking, as evidenced at the SFIFF, is the intimate depiction of people and families living in the margins. From South Korea's "Alive" to Brazil's "The Second Mother" to France's "The Wonders", sharply-focused vignettes are are giving clarity to communities and ways of life commonly painted in broad strokes elsewhere. This has been happening in the documentary sphere for a long time (wherein the camera acts as objective, all-absorbing eye). But narrative films are now attempting to reflect these lives just as accurately. It's an exciting recombination of cinematic elements, proving in its own way that inventiveness and accuracy don't always have to be mutually exclusive.
Script Re-Write
This year's festival was the first to see significant oversight from Noah Cowan, who took the helm as Executive Director of the San Francisco Film Society in March 2014. Previously, Mr. Cowan was the founding Artistic Director of Bell Lightbox, a cultural center and home of the Toronto International Film Festival. Along with Rachel Rosen, the Film Society's Director of Programming, Cowan and staff curate and configure each of the society's offerings.
A core aspect of Mr. Cowan's approach so far has been to engage forward thinkers in the arts and tech communities alike. "The most important thing over the last year involves our relationship with the bay area in a concrete way" he says. "We try to bring the most interesting thinkers to attend the festival, be part of our programming, and use the incredible power of this region to help film." These relationships have allowed the festival to boast a number of new activations in recent years, including enhanced Q and A's, live performances, and online interactives. All of these features leverage partnerships with producers, organizations and key figures across different industries.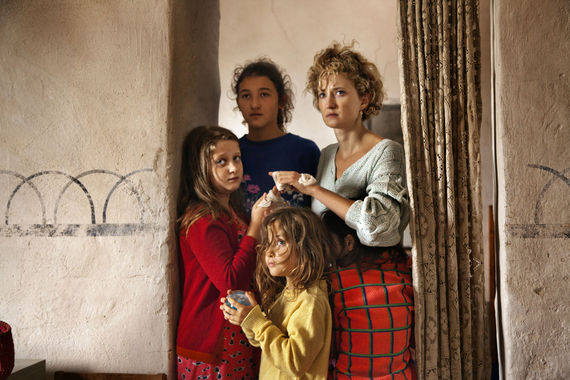 A scene from Alice Rohrwacher's THE WONDERS. Photo courtesy of the San Francisco Film Society.
The SFIFF is the San Francisco Film Society's golden child. But it is far from the their sole offering. In many ways, the end of the festival is the kick-off for a host of other, year-programs which both feed into the festival and achieve independent goals.
Filmmaker360

One of the most successful of these programs is Filmmaker360, which provides indie filmmakers with grants and developmental resources. Within 360, a full-fledged residency program called FilmHouse offers workspaces, peer-to-peer feedback sessions and an assortment of collaboration opportunities to emerging filmmakers.
Among 360's recent success stories have been such revelations as "Beasts of The Southern Wild" and "Fruitvale Station." This year, an SFFS-supported film called "Romeo Is Bleeding", about Bay Area poet Donte Clark's efforts to unite a tragedy-stricken community, won the festival's Audience Award for Best Documentary. This film now marches on to festival screenings in Seattle, Berkshire, and New York.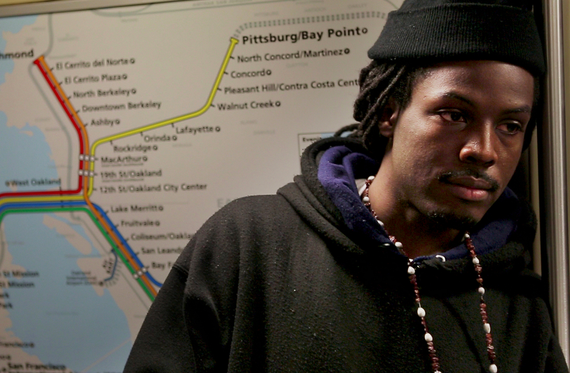 A scene from Jason Zeldes' ROMEO IS BLEEDING
Competing with high rents and lack of housing, Filmmaker360 has been instrumental in attracting talented producers and filmmakers to live and create in San Francisco. It has also given natives another reason to stay. "The complicated part about this area is there is a lot of churn" Mr. Cowan explains. "People come in and out, so we are trying to be as nimble as we can."
The Kids Are Alright
For all of the renown of the SFIFF, The Film Society's youth education programs may well stand on equal ground in terms of influence and innovation. Guided by Keith Zwölfer, the programs reach more than 10,000 Bay Area students and teachers every year.
"We have a few programs about making films, but everything else is more about cultivating an appreciation" says Mr. Zwölfer. "If some of them become filmmakers, thats great. But hopefully it just inspires them to do whatever they love."
Through the Schools at the Festival program, students are connected with visiting filmmakers from around the world and given insight into the craft of filmmaking. By way of FilmEd, an online educational resource created by the Film Society, screenings, discussion topics, and learnings materials are made available to schools and educators outside of the Bay Area.
Over the course of 11 years with the youth program, Mr. Zwölfer has observed that more classrooms are embracing media literacy as a curriculum standard. For a generation of young people constantly inundated with media, the ability to classify and make sense of the nature of content becomes increasingly important.
"The idea is to help kids be thoughtful participants in what they are viewing", says Keith. "We want them to be able to ask 'Am I being manipulated here? And if so, how?' They might just decide they're not so keen on simply being a target audience."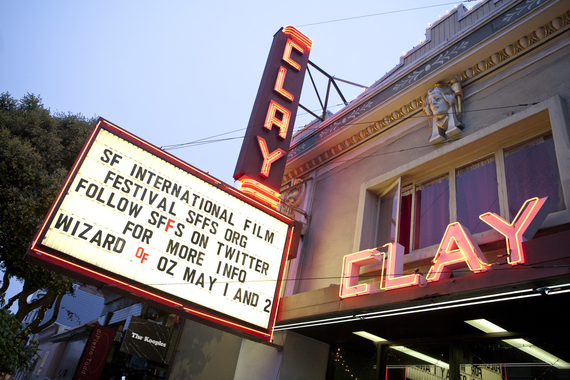 Landmark's Clay Theater. Photo by Tommy Lau
Always Time For Popcorn
Little else can rival the experience of walking out of a theater after a good movie, still wholly immersed in the world that was onscreen. For a brief time the characters, mood and storyline give a strangely meaningful color to all surroundings. With its broad dedication to creative growth and awareness, the San Francisco Film Society is poised to ensure that those moments keep being made, and that audiences keep remaining open to them.