Ever since astronomers discovered Comet ISON a year ago, bloggers, science writers, and soothsayers have jumped on the bandwagon, proclaiming the comet will be "as bright as the Full Moon" or, more recently, a "complete and utter dud." Now, comets don't brighten significantly until they are relatively close to the Sun, and ISON isn't there yet. It will reach its closest point to our star in late November.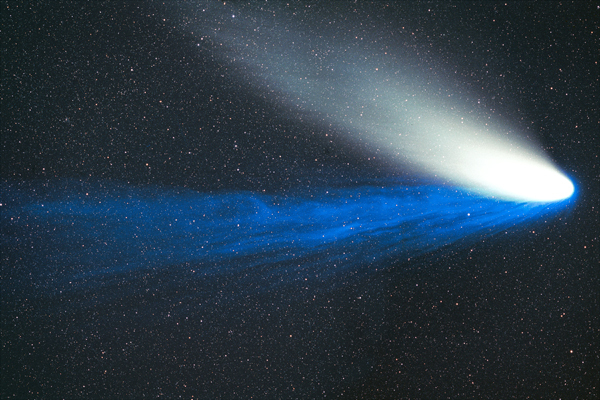 (And this is not a photo of Comet ISON, which is far out yet; it's Hale-Bopp, from 1996, shot by astroimager Michael Stecker.)
In my blog for Astronomy magazine posted Monday, I dispel a few notions about extremists who want to label ISON either the greatest comet of all time or a complete failure.
It's time that all parties stop the rush to judgment and just wait a little while. We're not going to know how bright Comet ISON will be until early October, at the earliest, and if you don't like it, that's just too bad.
As my friend and comet discoverer David Levy likes to say, comets are like cats; they have tails, and they do just what they like.
In the meantime, take a deep breath, read the blog, and give the comet a break.
David J. Eicher is Editor-in-Chief of Astronomy magazine, author of 16 books on science and history, and president of the Astronomy Foundation. His book COMETS! Visitors from Deep Space will be out in October from Cambridge University Press.