Doug Pitassi is CEO of Pacific Office Automation, which he started in 1976 in Portland, Oregon, selling copy machines. Thirty-eight years later, they are a recognized leader in office management solutions, offering state-of-the-art technology and award-winning customer service. They are the largest private dealership in the nation, and one of the world's highest volume dealers for Konica Minolta copiers, printers, faxes and multifunctional devices.
My interest in interviewing Doug is, of course, that they employ over 800 hard-working men and women in 25 offices throughout Oregon, Washington, California, Arizona, New Mexico, Utah, and Colorado.
I spoke with Doug about the hiring process and the business philosophy that has kept Pacific Office Automation ahead of the curve. He's understandably proud of the 'old-school' approach his team has to work ethic, ultimately keeping them competitive.
"We work, and we out-work the competition."
What's a core value of yours in building a successful business?
"At Pacific Office Automation, our motto is: 'Problem solved.' That means providing custom office solutions that are fast, efficient and secure. The result: a connected and highly productive office that is free to thrive, whether it's a one-man shop that wants document management advice or a Fortune 500 company concerned with network security."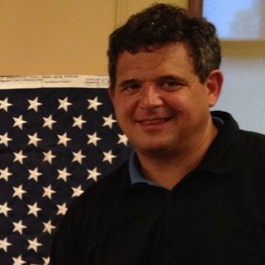 Do you have a systematic approach to your selection of team members?
"Philosophically we have a good handle on our hiring process and have even used an industry-specific consulting firm that helps us ensure success in our selections with advice and templates for screening and testing candidates.
1. It starts with a screening interview. Get their story, which tells us about their history and life, and gives us a feel for team fit.
2. Interest analysis matches behavior and success profiles nails if they are 'Will do' types.
3. Then shadowing in the workplace, like a ride-along on sales calls, it's a working interview, with peer-to-peer insights. More team fit.
4. A selection interview, with a deeper probe for weaknesses, ending with a manager determining a final OK.
5. Lastly we present what we call a 'mutual commitment' offer as we want those who are on-board for the long-haul and understand the learning curve and runway to learning to succeed here."
How closely are you involved in the hiring process?
"I'm close enough that I can rattle off the sequence."
How important is it for you to be involved in the process of hiring new staff?
"With so many offices, and great team members already, I respect managers role in hiring but I can always participate or even veto a choice, especially with newer managers who need my input before trust in that role. Doesn't happen often."
What's areas of emphasis do you have when hiring?
"I emphasize sales, I mean that area is always in truly high-demand. The upside is bigger reward, balanced against risk for that reward. I'd often rather a determined sales person right out of college over experience."
In Chapter 4 of my book The Naked Interview: Hiring Without Regret I detail the importance of knowing what your business hiring needs really are and defining them closely. "Every business owner, every HR executive, everyone needing to hire anyone (yes you) needs to decide first that you are going to find the right person to join your team. Start with a clear image of the perfect candidate."
What skills should that person possess?
What experience does he or she have?
What does that prospective employee look and act like?
"Watch out, when you define that candidate exactly, he or she might actually walk right in the door." - David Jensen
Tell me about the 'Team fit' culture you have?
"We hire people with whom we build a trust; so loyalty, integrity and team fit are valued over skills, talent and education. With our bond of trust, we want them open to constructive criticism. I want someone coachable and a leader. If they're common-goal motivated, working for something bigger than themselves, strategic, growth minded people, that's our culture."
Admirably, Pacific Office Automation's local focus extends beyond the corporate hallways. They are dedicated to supporting the communities in which they operate, including many philanthropic efforts. The reason they're continuously trusted to solve office problems is the people they are made of. Carry-on.