As a young entrepreneur during the dot com boom, Jody Rookstool successfully guided two technology start-ups. The first, Serus was sold to Netopia for over $7,000,000 in 1998 and the second, PointClick reached over 130 employees and $1,000,000 per month in revenue.
After the dot com crash of 2001 Mr. Rookstool found himself looking for direction and answers on his young career as a business owner and CEO. He realized, about 8 years later, that the early dotcom success had jaded his view of what really makes a business work and spent several years learning that profits, not just traffic and page views, are the single most important aspect of any business.
He is now applying his knowledge in technology and marketing as Founder of Pointway.com while his gained experience in running a profitable business affords watching three new start-ups grow; including Bizaga.com.
I asked Jody about my usual burning interest... hiring.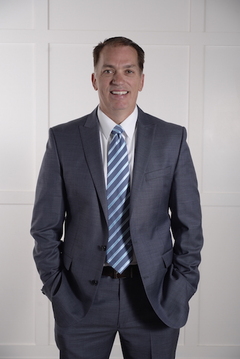 To what degree do you keep your finger on the pulse of hiring for your ventures?


"I am 100% involved in all aspects of posting ads, recruiting, reviewing resumes, interviewing and extending offers. I have personally hired over 350 people and conducted over 1,500 interviews over the last 10 years through companies I have founded. Hiring quality people is one of the single most important things a founder and CEO can do. Great people build great companies. I have been involved in virtually every detail of hiring and training new hires to ensure we not only find the right people but can build a culture that will bread success. Far too many entrepreneurs don't want to get involved in this process and it is an enormous mistake. Who you hire has more to do with your success than your strategy or product in many cases. The reason is smart, talented, dedicated people can solve problems and take ownership of moving a company forward. You have to make so many course corrections and adjustments in the early stages of companies that without that team of talented, dedicated people who are committed to long-term success you will simply become another statistic of a failed venture."
Clearly he's read my book or at least is operating on the 10 Truths of Hiring.
How important is it to keep personally connected to the process of adding new talent/personnel to your team?


"On a scale of 1 - 10 it's an 11. I cannot overstate enough how vital it is for executives to personally stay involved in the hiring as long as they possibly can. The process of hiring can be delegated but that delegation comes at a huge risk. Finding and hiring good people takes effort and a lot of entrepreneurs want to do the fun stuff like strategy, product development and sales and turn the hiring over to others. They risk the future success of their company when they do that. I believe it's absolutely vital to the success of any start-up, early of growth business to have the key founders and executives doing the hiring personally."
Do you have any hard-fast rules that are followed in your own selection of team members or those who will be working close with you?

"Not so much a hard and fast rule but rather a philosophy of hiring the most talented people I can find without putting us out of business. Investing in people is so critical and has so much to do with how fast you can grow and how quickly you can solve the myriad of problems that come up during the early years of a business. Most founders don't have the stomach to let people go they made a mistake on. I believe the single biggest mistake after making a bad hire is trying to find a "new home" for that person in the company, believing that somehow a new title will change everything. In some cases that will work but you have to be careful that once someone crosses an emotional bridge of disconnect or concern about the success of the company it's time to part ways. It's almost always the best for both parties. If I hire 10 people for key positions I feel really good if I am right on 6 of those. That means 4 of them I am going to have to let go and ensure that I don't keep people on that are dragging down the organization. If there is one "hard and fast rule" it would be that I try and first hire people with incredible work ethic that have positive attitudes. If you can combine those two traits with intelligence and talent then you have a winner."
Do you have an anecdote or philosophy to share that comes to mind that would sum up your thoughts about hiring?

"I would sum it up in two words; hard work. You have to be willing to dive in head first, ensure that you are getting enough quality resumes for the position you are after, conduct the interviews personally, ask tough questions, and keep grinding through the process and then hope you are right more than 50% of the time on who you selected. When you are wrong, make the change quick and move forward. If you find yourself thinking and talking about a specific personal on your team consistently that usually means you probably didn't make a good hire or something happened and they crossed the emotional bridge and it's time to move on. It sounds cold but it's the best for both parties in the end. Trying to force someone to work because you like someone, or have built a personal relationship with someone is often times not enough. In the early stages of a company you need people who are 100% committed emotionally and in every other way."
Best interview question you have used?


"If I called your last boss and asked them what are the 3 things that you wish [the candidate's name] could improve upon what do you think they would say?"
"I want people who are self-aware and motivated to grow and their answer to this question tells me a lot about where they are on that spectrum of personal humility and commitment to growth."
This one is great and for more interview question examples and advice check out my book The Naked Interview: Hiring Without Regret.
Any odd interview experiences?

"Nine years ago I had a brand new start-up and was interviewing sales people. I had a candidate come in and apologize for being late because he missed the bus to get to the interview because he was working late at the movie theater. I thought that was a bit odd but didn't think much about it. Over the course of the next 9 years and hiring hundreds of sales people I saw the same guy's resume with the same theater he worked at come into my inbox at least 10 more times. The 2nd time it happened I'd forgotten his name and had him come in again and recognized him immediately and quickly ended the interview. I am sure if I put a sales ad out today he would respond again."
What has driven you in building such success?
"I love taking an idea and turn it into a profit-driving machine. I love the idea of helping other people share in the building and success of that company. Some of my favorite moments have come when people who have worked for me have reached new levels in their careers, made more money and had incredible experiences. It's a huge challenge to build a new business but if you can surround yourself with great people who are committed to your vision then it can make the journey to get their a whole lot more enjoyable and much more likely to succeed."
Mr. Rookstool has a passion for horses and enjoys riding whenever he gets a chance. He does both trail riding and cutting horse competitions. He is an Eagle Scout and served a mission for the Church of Jesus Christ of Latter Day Saints to Tokyo Japan from the age of 19-21 and speaks fluent Japanese. He had plans of using his Japanese professionally but starting a young family and having his first child while still in college pushed him down the path of going into sales as a professional career. He found he had a passion and skill for selling and has used that in all of his business ventures.