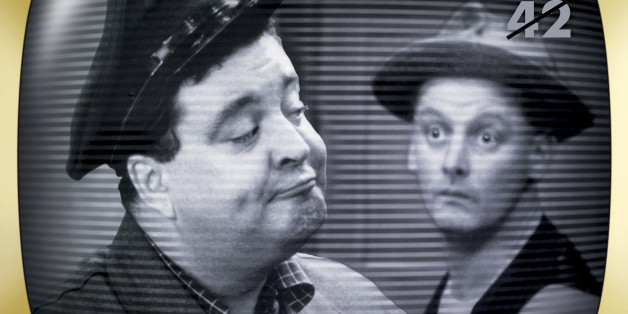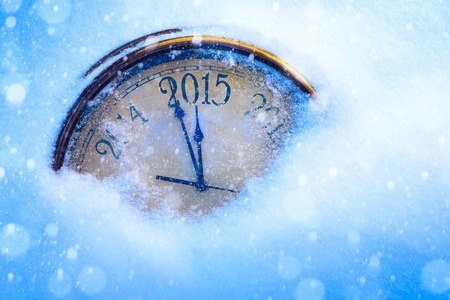 As 2015 approaches, it's great to look forward to all the new and rewarding experiences we will choreograph. The promise of enhanced possibilities and great times to come are within our power.
Let's pledge to create fulfilling lives and make the most of every moment!
At the same time, we enjoy reminiscing about the past. It often 'informs' our future.
Below, a TV favorite learned there's much more to being a 'mother' than simply cooking and cleaning. Young girls received the message that they, too, could achieve whatever they wanted.
The Beaver got a boost of self-confidence -- something from which all children and adults can benefit.
Here's another clip from a legendary show that will amuse Baby Boomers, bring back fond memories and remind us of the great times gone by -- even as we prepare to move forward and reshape the landscape of the 21st Century!
It's wonderful to remember old friends from our childhood.
We were all entertained by The Honeymooners. It showcased a very different style of life than that enjoyed today.
It's the 21st Century. Yet as we look back on a 1950's TV show, it's interesting to note that as much as things change they stay the same.
A simpler age and less complicated life was a struggle for The Kramden's, just as our more sophisticated one is for so many now.
Ralph was always stressed-out over money. Yet in the best sense of our nation's post-war belief in limitless opportunity, he demonstrated unfailing creativity and resolve. Here was a man not to be stopped -- despite Alice's invariable opposition.
Ralph may be the first entrepreneur Baby Boomers encountered. He always had guaranteed get-rich-quick schemes. They all failed. So what! If at first you don't succeed...
Through adversity, Ralph and Alice were brought closer together and it was easy to see the bond they shared. It permeated their relationship and leapt off the screen and into our consciousness.
Today, Baby Boomers comprise the largest growing segment of entrepreneurs. Luckily, we're meeting with far greater success than Ralph.
Of course we have a lot more going for us! Imagine starting a business without the vast resources of the Internet. Unthinkable!
Unlike Alice, we understand the need to openly support our partners. An encouraging pat on the back or peck on the cheek strengthens all unions.

Then, too, we might learn from Ed Norton! As we reflect upon his character it's interesting to note that he was rarely stressed -- except when Ralph was berating him for some alleged offense. More on eliminating stress in a moment.
His happy-go-lucky disposition was one from which we can learn an important lesson: Don't take yourself or life too seriously.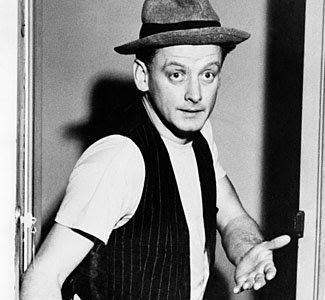 Perhaps Norton was a simple man. If so, then hurrah for simplicity.
There's a reason for the success and timelessness of The Honeymooners. Despite all the frustration, trials and tribulations of their daily existence, Ralph and Alice loved one another deeply.
As we all enjoy the holiday season, let's keep in mind what's most important in life. While I can't speak for other Baby Boomers, it's my guess that for the vast majority of us, family and friends are what count most.
This is a great time of year to become mindful of just how important our relationships are. And perhaps take a vow to appreciate them more.
Don't sweat the small stuff!
Yes, life is a lot more complicated than it was 60 years ago. And YES, we possess more self-knowledge than the generations that preceded us. Put it to good use!
Never let mindless stress and minutiae interfere in your relationships. The word 'honeymoon' has a great connotation. The Honeymooners always ended up happy!
Live in and for the moment. Have and show gratitude for all your good fortune.
Let's not forget those who are in need and do our part to help alleviate the hunger and poverty that exists in this the greatest country in the world.
I wish all readers a happy holiday season filled with love, health, peace and joy. Remember, you are entitled to a wonderful, rewarding and fulfilled life!
Have fun and enjoy yourself. We only go around once -- make the most of it!