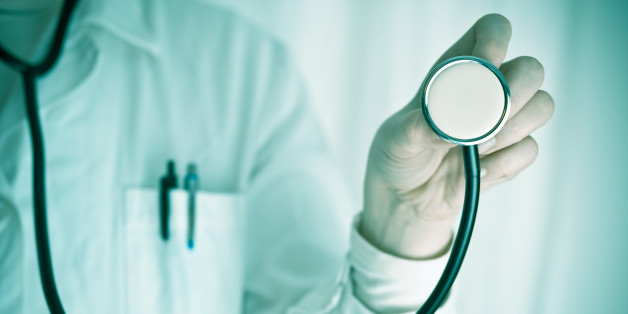 We have known the fundamentals necessary to prevent 80% of all chronic disease and related premature death around the world for 22 years (at least). Really.
It was in 1993 that we got our first perfectly clear, evidence-based elucidation of the list of modifiable factors that account for the slings and arrows of outrageous medical fortune most common in modern societies: heart disease, cancer, stroke, diabetes, respiratory disease, obesity, and so on. The paper in question, called simply "Actual causes of death in the United States," took the obvious out of the shadows, and into a spotlight. The obvious was: diseases aren't causes, they are effects. What we really want to know, so we can fix what's broken before rather than after all hell breaks loose, is: what causes the diseases that cause the premature deaths?
The answer in that seminal paper by Drs. McGinnis and Foege was a list of ten modifiable factors -- most modifiable by each of us individually, all modifiable by us collectively -- that together accounted for all of the premature deaths each year in the United States, but for a rounding error. Even more impressive in terms of opportunity, the influence of the factors on that list was incredibly front-loaded. The first three factors -- tobacco use, poor diet, and lack of physical activity -- accounted for 80 percent of the premature deaths all on their own.
The mandate for action began in 1993, but it did not idle there. A consistent, incredibly compelling, ongoing drumbeat of publications eve since (1) has reaffirmed this revelation beyond all doubt or debate. The example of the Blue Zones has shown this all truly can work in the world as it is, at the level of whole populations.
We truly do know the simple, actionable fundamentals of lifestyle as medicine associated with an 80 percent reduction in all chronic diseases at the population level, and that same 80 percent reduction in personal risk for all such diseases over a lifetime. We know how to prevent most premature deaths in the modern world. We know how to add years to life, and life to years.
Imagine bequeathing to our children and grandchildren a world in which chronic diseases were not getting ever more common and occurring at ever younger age -- but in which, 8 times in 10, they didn't happen at all. That phone call about an ominous diagnosis or some calamity affecting a loved one -- never comes.
The obvious question is: why only imagine it, since we have the knowledge to make it so?
There are, of course, many reasons why what we have known for more than 20 years has not been translated into what we routinely do, and the phenomenal blessings that would result. There are many reasons why knowledge isn't necessarily power.
I will focus on just one for now: only Horton heard the Whos.
The reference is, I hope, clear to most. It refers to the famous Dr. Seuss story, Horton Hears a Who. I'll avoid excessive detail for the sake of all who do know it, but here's the gist:
Tiny, human-like creatures called Whos, living on a world the size of a dust speck, are going to be destroyed because no one can hear them. No one except Horton, an elephant with customarily large elephant ears, and correspondingly exceptional auditory acuity.
Spoiler alert: the Whos are saved, just before being boiled to extinction in Beezle-Nut oil. What saves them? A chorus.
The Whos, shouting "we are here!" are heard only by Horton, as the other animals work to cure Horton of his auditory hallucinations by boiling the dust speck that is the Whos' home world. Horton rallies the Whos, with help from the mayor of Whoville, to join their voices into a common chorus. And in a moment of triumph, when the last Who -- a young lad obliviously bouncing a yo-yo as the world ends -- joins his voice to the chorus, the Whos are heard loud and clear by one and all, and they are saved. Everything changes.
Call me Horton. Or maybe I am a candidate for the mayoralty of Whoville.
There is a massive, amazing, globe-spanning, world-changing consensus among experts in lifestyle medicine and all variations on that theme about the fundamentals necessary to prevent 80 percent of all chronic disease and premature death -- but hardly anyone can hear it. The problem in our case is not want of huge ears, but a huge amount of competing noise.
It is the job of scientists to ask new questions. But our culture uses the incremental advance of science not to answer new questions, but to question every answer. Why? Money, presumably.
If we, the people, are forever confused about the fundamentals of a health-promoting dietary pattern, there is a new fad diet to sell every day, or at least every week. If there is a never-ending parade of quick-fix diets, there is a never-ending parade of morning show segments and magazine articles about those diets. If every new study is distorted and exaggerated to suggest that it puts everything we thought we knew up until yesterday into question, it propagates perennial doubt, distrust, and confusion. Doubt, distrust, and confusion make for an excellent sellers' market. So sell we do: books, magazines, airtime, and the promise of our own vitality and a dramatically better future for our kids. We sell them all.
No one of us, no matter our credentials, credibility, or following, can be heard clearly enough above this din of seeming discord to fix it. No one of us alone can help everyone understand that while we may ask different questions, focus on different issues, and even prioritize different details -- the world's leading health experts live and eat far more like one another than any or us lives and eats like the "typical" American. When it comes to the basic care and feeding of ourselves and those we love, we are more alike than different. Even at the extremes -- say, passionate vegans and ardent Paleos -- diets are still more similar to one another than either is like what's all around us: multicolored marshmallows as part of a complete breakfast.
I am proposing a solution, for perhaps a selfish reason. I simply can't stand to look on as we bequeath to our children and grandchildren a lesser medical destiny than they deserve, and could have. I can't stand the idea of checking out after decades of railing against an unnecessary loss of years from life and life from years, never having been heard well enough to make any meaningful difference. I can't stand the idea of leaving behind the very mess I have devoted my life and career to trying to fix.
And I don't think I need to stand it; I just need help to fix it.
The proposal, then, is a True Health Coalition -- a vast, diverse, global chorus of voices rallying around the affirmation and better use of what we know for sure about lifestyle as medicine. At the tip of that spear puncturing through the din and the discord is a Council of Directors, a global assembly not only representing a who's who in public health, preventive medicine, fitness, nutrition, health media, and more -- but a team of apparent rivals into the bargain. A group that comes together to defend the profound importance of common cause on common ground, while allowing still for our very varied devotion to different trails, and particular questions.
In an ongoing effort right now, I am calling on my most esteemed colleagues the world over to join this Council. I am inviting you to join the Coalition. If so inclined, please email Susan Benigas, Executive Director of the American College of Lifestyle Medicine and manager of this -- the GLiMMER Initiative -- at sbenigas@lifestylemedicine.org. Just your contact information with "sign me up to the THC" in the subject line, and we will add you to our list-serve and keep you updated.
With the strength of unity, a signal of what we truly do know can rise above the din and discord. That, in turn, can help put a mighty wind in the sails of such efforts as the Blue Zones Project, aiming to help turn the cultural patterns that support the longest, healthiest, happiest lives into replicable blue prints -- so the rest of us can enjoy just such blessings. But the first step is a chorus, crying out the neglected consensus, above the profit-driven din and apparent discord.
We know -- we truly know -- how to prevent 80 percent of all chronic disease and associated premature death. Someone is either going to turn that knowledge into the power of action and opportunity, or else we and our kids keep paying for the status quo with years lost unnecessarily from our lives, and life lost unnecessarily from our years.
If not now, when?
If not us... who?
-fin
David L. Katz, MD, MPH, FACPM, FACP is well known for seeing the elephant in the room. As it turns out, the elephant is Horton.
Director, Yale University Prevention Research Center; Griffin Hospital
President, American College of Lifestyle Medicine
Editor-in-Chief, Childhood Obesity
Follow at: LinkedIN; Twitter; Facebook
Read at: INfluencer Blog; Huffington Post; US News & World Report; About.com
Author: Disease Proof
1) Representative reference list:
Aleksandrova K, Pischon T, Jenab M, Bueno-de-Mesquita H, Fedirko V, Norat T, et al. Combined impact of healthy lifestyle factors on colorectal cancer: a large European cohort study. BMC Med. 2014 Oct 10;12(1):168. [Epub ahead of print]
Akesson A, Larsson SC, Discacciati A, Wolk A. Low-risk diet and lifestyle habits in the primary prevention of myocardial infarction in men: a population-based prospective cohort study. J Am Coll Cardiol. 2014 Sep 30;64(13):1299-306
Schellenberg ES, Dryden DM, Vandermeer B, Ha C, Korownyk C. Lifestyle interventions for patients with and at risk for type 2 diabetes: a systematic review and meta-analysis. Ann Intern Med. 2013 Oct 15;159(8):543-51
Kono Y, Yamada S, Yamaguchi J, Hagiwara Y, Iritani N, Ishida S, Araki A, Hasegawa Y, Sakakibara H, Koike Y. Secondary prevention of new vascular events with lifestyle intervention in patients with noncardioembolic mild ischemic stroke: a single-center randomized controlled trial. Cerebrovasc Dis. 2013;36(2):88-97
de Waure C, Lauret GJ, Ricciardi W, Ferket B, Teijink J, Spronk S, Myriam Hunink MG. Lifestyle interventions in patients with coronary heart disease: a systematic review. Am J Prev Med. 2013 Aug;45(2):207-16
Gregg EW, Chen H, Wagenknecht LE, Clark JM, Delahanty LM, Bantle J, Pownall HJ, Johnson KC, Safford MM, Kitabchi AE, Pi-Sunyer FX, Wing RR, Bertoni AG; Look AHEAD Research Group. Association of an intensive lifestyle intervention with remission of type 2 diabetes. JAMA. 2012 Dec 19;308(23):2489-96
Loef M, Walach H. The combined effects of healthy lifestyle behaviors on all cause mortality: a systematic review and meta-analysis. Prev Med. 2012 Sep;55(3):163-70
Nicklett EJ, Semba RD, Xue QL, Tian J, Sun K, Cappola AR, Simonsick EM, Ferrucci L, Fried LP. Fruit and vegetable intake, physical activity, and mortality in older community-dwelling women. J Am Geriatr Soc. 2012 May;60(5):862-8
Stewart BW. Priorities for cancer prevention: lifestyle choices versus unavoidable exposures. Lancet Oncol. 2012 Mar;13(3):e126-33
Small BJ, Dixon RA, McArdle JJ, Grimm KJ. Do changes in lifestyle engagement moderate cognitive decline in normal aging? Evidence from the Victoria Longitudinal Study. Neuropsychology. 2012 Mar;26(2):144-55
Gupta BP, Murad MH, Clifton MM, Prokop L, Nehra A, Kopecky SL. The effect of lifestyle modification and cardiovascular risk factor reduction on erectile dysfunction: a systematic review and meta-analysis. Arch Intern Med. 2011 Nov 14;171(20):1797-803. doi: 10.1001/archinternmed.2011.440. Epub 2011 Sep 12. PubMed PMID: 21911624.
McCullough ML, Patel AV, Kushi LH, Patel R, Willett WC, Doyle C, Thun MJ, Gapstur SM. Following cancer prevention guidelines reduces risk of cancer, cardiovascular disease, and all-cause mortality. Cancer Epidemiol Biomarkers Prev. 2011 Jun;20(6):1089-97
Kvaavik E, Batty GD, Ursin G, Huxley R, Gale CR. Influence of individual and combined health behaviors on total and cause-specific mortality in men and women: the United Kingdom health and lifestyle survey. Arch Intern Med. 2010 Apr 26;170(8):711-8
Gopinath B, Rochtchina E, Flood VM, Mitchell P. Healthy living and risk of major chronic diseases in an older population. Arch Intern Med. 2010 Jan 25;170(2):208-9
4 Healthy lifestyle factors help ward off chronic disease. Diet, exercise, low body mass index and not smoking can reduce the incidence of heart disease, diabetes, stroke and cancer. Duke Med Health News. 2009 Nov;15(11):4-5
Muchiteni T, Borden WB. Improving risk factor modification: a global approach. Curr Cardiol Rep. 2009 Nov;11(6):476-83
Ford ES, Bergmann MM, Kröger J, Schienkiewitz A, Weikert C, Boeing H. Healthy living is the best revenge: findings from the European Prospective Investigation Into Cancer and Nutrition-Potsdam study. Arch Intern Med. 2009 Aug 10;169(15):1355-62
King DE, Mainous AG 3rd, Carnemolla M, Everett CJ. Adherence to healthy lifestyle habits in US adults, 1988-2006. Am J Med. 2009 Jun;122(6):528-34
Galimanis A, Mono ML, Arnold M, Nedeltchev K, Mattle HP. Lifestyle and stroke risk: a review. Curr Opin Neurol. 2009 Feb;22(1):60-8
Tanaka S, Yamamoto S, Inoue M, Iwasaki M, Sasazuki S, Iso H, Tsugane S; JPHC Study Group. Projecting the probability of survival free from cancer and cardiovascular incidence through lifestyle modification in Japan. Prev Med. 2009 Feb;48(2):128-33
Spencer EA, Pirie KL, Stevens RJ, Beral V, Brown A, Liu B, Green J, Reeves GK; Million Women Study Collaborators. Diabetes and modifiable risk factors for cardiovascular disease: the prospective Million Women Study. Eur J Epidemiol. 2008;23(12):793-9
Ramsey F, Ussery-Hall A, Garcia D, McDonald G, Easton A, Kambon M, Balluz L, Garvin W, Vigeant J; Centers for Disease Control and Prevention (CDC). Prevalence of selected risk behaviors and chronic diseases--Behavioral Risk Factor Surveillance System (BRFSS), 39 steps communities, United States, 2005. MMWR Surveill Summ. 2008 Oct 31;57(11):1-20
Chiuve SE, Rexrode KM, Spiegelman D, Logroscino G, Manson JE, Rimm EB. Primary prevention of stroke by healthy lifestyle. Circulation. 2008 Aug 26;118(9):947-54
Daar AS, Singer PA, Persad DL, Pramming SK, Matthews DR, Beaglehole R, Bernstein A, Borysiewicz LK, Colagiuri S, Ganguly N, Glass RI, Finegood DT, Koplan J, Nabel EG, Sarna G, Sarrafzadegan N, Smith R, Yach D, Bell J. Grand challenges in chronic non-communicable diseases. Nature. 2007 Nov 22;450(7169):494-6
Akesson A, Weismayer C, Newby PK, Wolk A. Combined effect of low-risk dietary and lifestyle behaviors in primary prevention of myocardial infarction in women. Arch Intern Med. 2007 Oct 22;167(19):2122-7
Kurth T, Moore SC, Gaziano JM, Kase CS, Stampfer MJ, Berger K, Buring JE. Healthy lifestyle and the risk of stroke in women. Arch Intern Med. 2006 Jul 10;166(13):1403-9
Aldana SG, Greenlaw RL, Diehl HA, Salberg A, Merrill RM, Ohmine S, Thomas C. The behavioral and clinical effects of therapeutic lifestyle change on middle-aged adults. Prev Chronic Dis. 2006 Jan;3(1):A05
4 steps to lower the toll of killer diseases. Heart Advis. 2004 Aug;7(8):2
Knoops KT, de Groot LC, Kromhout D, Perrin AE, Moreiras-Varela O, Menotti A, van Staveren WA. Mediterranean diet, lifestyle factors, and 10-year mortality in elderly European men and women: the HALE project. JAMA. 2004 Sep 22;292(12):1433-9
Mokdad AH, Marks JS, Stroup DF, Gerberding JL. Actual causes of death in the United States, 2000. JAMA. 2004 Mar 10;291(10):1238-45. Review. Erratum in: JAMA. 2005 Jan 19;293(3):293-4
Weisburger JH. Lifestyle, health and disease prevention: the underlying mechanisms. Eur J Cancer Prev. 2002 Aug;11 Suppl 2:S1-7
Woo J. Relationships among diet, physical activity and other lifestyle factors and debilitating diseases in the elderly. Eur J Clin Nutr. 2000 Jun;54 Suppl 3:S143-7
Meng L, Maskarinec G, Lee J, Kolonel LN. Lifestyle factors and chronic diseases: application of a composite risk index. Prev Med. 1999 Oct;29(4):296-304
Wannamethee SG, Shaper AG, Walker M, Ebrahim S. Lifestyle and 15-year survival free of heart attack, stroke, and diabetes in middle-aged British men. Arch Intern Med. 1998 Dec 7-21;158(22):2433-40
Steptoe A, Wardle J. What the experts think: a European survey of expert opinion about the influence of lifestyle on health. Eur J Epidemiol. 1994 Apr;10(2):195-203
McGinnis JM, Foege WH. Actual causes of death in the United States. JAMA. 1993 Nov 10;270(18):2207-12
Ornish D, Magbanua MJ, Weidner G, Weinberg V, Kemp C, Green C, Mattie MD, Marlin R, Simko J, Shinohara K, Haqq CM, Carroll PR. Changes in prostate gene expression in men undergoing an intensive nutrition and lifestyle intervention. Proc Natl Acad Sci U S A. 2008 Jun 17;105(24):8369-74