Young and Entrepreneurial is a series of articles where I've decided to interview and write about young individuals disrupting the world. By sharing the stories of these individuals, I hope to inspire youth from all over the world to follow their passions, to take the road less travelled and to disrupt the status quo. This is the 16th post in the Young and Entrepreneurial Series. To read previous features and to stay up to date with future features, like our Facebook page here.
---
I was researching about student startup incubators when I came across Posmetrics Founder and CEO Merrill Lutsky while browsing through the list of student partners at Rough Draft Ventures, an investment fund that invests in student startups in the Boston area.
I quickly read Merrill's profile and was impressed by how he started Posmetrics, a Y Combinator-backed startup that built iPad-based customer feedback solutions for retailers, restaurants and hospitality.
After going through Y Combinator's Winter 2013 startup class and raising $510k in seed funding, Posmetrics would get acquired by Revinate in the summer of 2013. Merrill is currently finishing his Senior Year in Harvard University and will be working in Square, where he has been working as a Product Consultant for almost two years now while finishing his degree in Applied Math.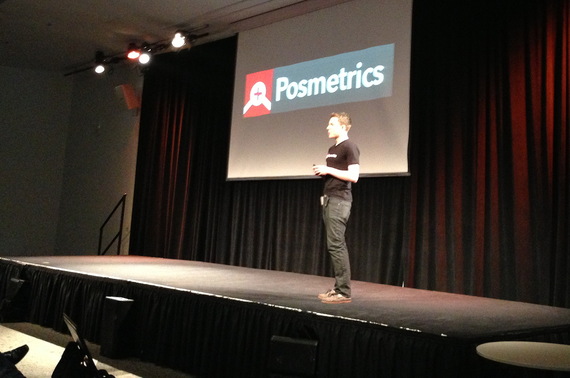 How did Merrill's entrepreneurship all begin?

Growing up in Northfield Minnesota, Merrill never really thought about becoming an entrepreneur. The whole idea of starting a company was completely foreign to him. His first exposure to the startup world and entrepreneurship scene would be the "Social Network" movie. Before he knew it, Merrill would be at the center of it all, getting a taste of what it's like to run a startup as a student.
Everything started with an open ended final project for the Introduction to Computer Science course Merrill took his first semester at Harvard. His team decided to build a rating system for the dining halls at Harvard.
He explained, "We wanted to tell what was good and what was bad. As you exited, you could give a quick rating that we could pull and collate. There was an API that could pull the menus that we wrote. We just wrote this thing to display the main dishes and sliding scales for you to tell us how much you liked it."
Merrill and his team would eventually realize that this could be generalized to users and different types of businesses like restaurants and retail stores. Merrill explained, "We kind of realized that we could probably solve this information problem of collecting data and feedback. If you think about it form the end user perspective, we could make it a lot easier by collecting a lot more data in real time while people are still in the experience."
HackHarvard Program

Merrill and his team would join the HackHarvard program, a one-week program that took student projects and taught students how to start a company based on the idea they had. It was through this program that Merrill learned how to take his CS class project and turn it into something scalable.
"We got to visit a bunch of different Venture Capital Offices and Boston Area Starts and met founders there. It was a really cool introduction to the Boston Startup Community."
Through this experience, Merrill and his team were forced to validate their idea by talking to potential customers and getting their feedback. This kind of validation helped Merrill and his team start thinking about their project as a startup business.
The spring semester would come and Merrill's team would apply and go on to win the i3 Innovation Challenge. They would ride this momentum and attract an alumni investor who became their first investor and gave them initial capital to turn Posmetrics to something they could work on during the summer.
Merrill added, "The summer after we started was the time we shifted from a project to a full fledged company. We were building a lot of cool stuff but it didn't become apparent to us how hard it was to turn this into a full fledged business and get somebody to pay for our product. It was hell a lot harder. It was a good reality check for us. We had to starting thinking about it as a business."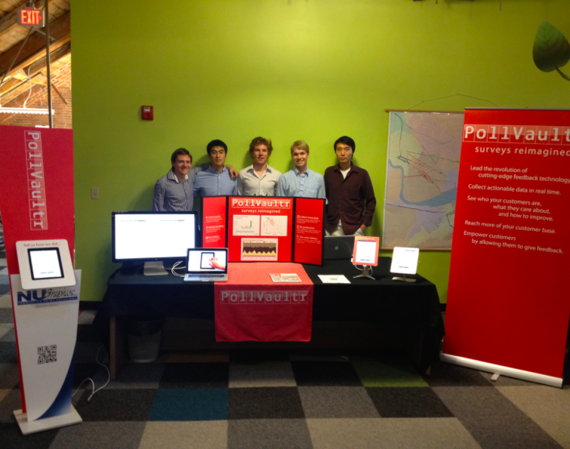 Applying to Y Combinator

After working full time on it during the summer, Posmetrics was able to expand their reach quite a bit. This was when Merrill and his team decided to apply to Y Combinator (YC).
Merrill shared, "Applying to YC was very much a matter of reaching out to advisors and talking to people who had been through it before. A lot of people helped us on what YC was looking for and how to tailor the application and figure out all the components that go into a solid YC application."
Merrill and his team saw Y Combinator as a good support structure and network that would allow them to drop out of school for a while because running Posmetrics with a full course load was getting harder and harder for them. With the right amount of traction, reaching out, research and a dedicated team, Posmetrics was able to make it to Y Combinator.
Merrill shared, "As soon as we got there, we realized that there's no secret sauce. Obviously the advisers and partners are extremely knowledgeable but at the end of the day, it was the three of us waking up at 6am to call customers and staying up until 3am to fix the bugs in the site and doing it all over again. There's sort of like this romantic notion of starting a company. But it wasn't the case. A lot of it was hard work."
Merrill added, "YC was just a good way to focus on growing really fast and developing the product the way we should've been. It really is just the focus and intensity and having the weekly dinners and what not. It just creates an urgency that I never really felt in any other context. It was the greatest advantage of YC."
Getting Acquired

After Y Combinator, Posmetrics would get approached by this company called Revinate that served a lot more hotels worldwide. Merrill shared, "It was a natural fit for us to grow our reach and achieve the vision we had not initially setup. One of the things we learned was that it was going to be a 5-10 year process for us to get to a scale where the data we would be collecting would be interesting to analyze."
It started out as a partnership but eventually turned into an acquisition. Merrill and his team would end up working with the company for a few months to make sure the product worked seamlessly. Then Merrill would decide to move on and join Square before deciding to go back to school.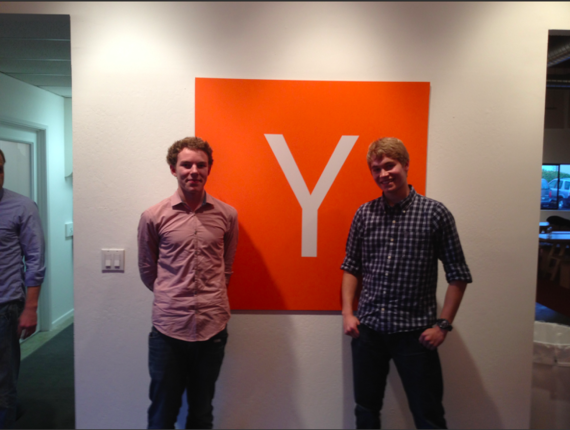 He shared, "One thing was I think I realize was that I didn't really know what I wanted to do next. So I thought about the place where I could be in the best position to set myself up for something in the future--I went back to the Harvard community. I wanted to be around everyone who I had started college with--the people who I had discussions with and who had started the path with us."
Merrill would go back to Harvard and get the opportunity once again get exposed to as many fields of knowledge and ideas as possible.
Lessons Learned on Starting a Startup

'Your initial vision for a product isn't always what users want'
Merrill shared how they initially wanted cool visualizations of the data that they were collecting for their users. But they quickly realized that people running a hotel or restaurant didn't have the time to scan through charts and visualizations so they had to adjust and adopt according to their customers. The key takeaway? Focus on what your users want.
'Entrepreneurship is a mix of randomness, luck and persistence'
Coming from Harvard, Merrill and his team were confident that they could get results as long as they applied themselves to something. They had this belief that with enough persistence and intelligence, they could do anything. While those two factors still play a big role, Merrill emphasized the importance of accepting the difference in entrepreneurship and everything else.
He shared, "You can't be discouraged when you lose a big sale or something like that. We learned how not to despair too much when things weren't going to well. We had to learn how to recognize how much randomness and persistence we needed for what we wanted to happen to happen."
On Startups, Ideas and Entrepreneurship - 'Not every startup idea is a great one'

Merrill shared with me how his experiences with Posmetrics, YCombinator and Rough Draft Ventures have made him much more critical about startup ideas.
He shared, "There are so many things that lead you to believe that you can start a company in a weekend. You can't. It's the kind of thing that has to come to you. It's so hard to know if and when that's going to happen. You can't go searching for it. You kind of have to wait for it to happen. I presume it will someday happen to me again. Until then I'm just focused on a putting myself in a place where I'm around really great people, who care about building really good products and think about things in a similar way that I do."
He added, "You have to be at the right place at the right time."
Advice to Aspiring Student Entrepreneurs - 'Just work on interesting things'

Merrill was very critical when it came to this whole romantic notion and culture about starting a company in college. He feels like that the startup communities in colleges have become too supportive of all ideas. He shared, "In some ways, there's a fine line between supporting startups and not providing enough real advice and criticism of startups in the beginning. You end up with communities that let bad ideas get too far along for companies students shouldn't be spending too much time on."
He added, "There's too much of a support structure early on. In reality, you should just be working on interesting things, studying interesting things, focusing on cross-disciplinary applications and ideas that you see. Somewhere within that process if you find something compelling, then by all means go for it. You can't really seek it out. You have to wait for it to really come to you."
*This is the 16th post in the Young and Entrepreneurial Series. To read previous features and to stay up to date with future features, like our Facebook page here. You can also help me figure out who I should feature next by nominating a "Young and Entrepreneurial" person here.
---About the Author---
David Ongchoco is a student entrepreneur and avid storyteller from the Philippines studying at the University of Pennsylvania majoring in what he likes to call, LIFE. He is currently working on expanding his nonprofit organization YouthHack. It's David's goal to make an impact in the lives of as many people possible while constantly learning new things every single day. David can be reached at david.ongchoco@gmail.com