Young and Entrepreneurial is a series of articles where I've decided to interview and write about young individuals disrupting the world, whether it's through entrepreneurship, research, non-profit work, intrapreneurship or singing, dancing, writing or by just doing something innovative that impacts the lives of many people.
These young individuals use their entrepreneurial mindset to get things done. These people strive to find ways to change the current equilibrium. By sharing the stories of these individuals, I hope to inspire youth from all over the world to follow their passions, to take the road less travelled and to disrupt the status quo. This is the 10th feature in the Young and Entrepreneurial Series. To read previous features and to stay up to date with future features, like our Facebook page here.

Not many people, let alone college students, would go out of their way to cold-email more than 100 seasoned entrepreneurs and investors asking for feedback on their startup. Even more amazing, not many entrepreneurs, young or old, would have the courage to cold-email Mark Cuban asking for advice. And yes, not many people will ever get a reply from the billionaire entrepreneur and investor, but then college senior Sameer Mehta did. Sameer would go on to raise $1.5M from Mark Cuban for his startup company called JungleCents. But where did it all begin?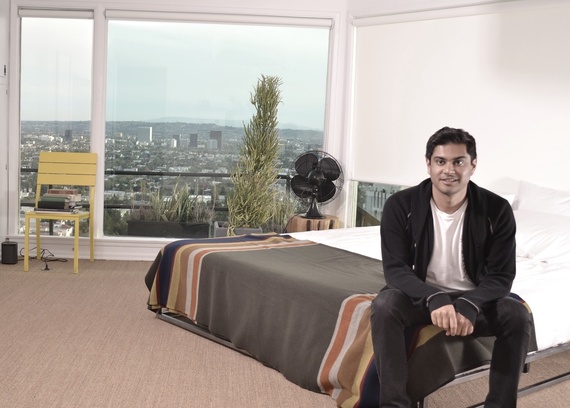 Photo of Sameer Mehta at his current job as the VP of Partnerships for fast-growth sleep startup Casper
Sameer's first venture

Sameer Mehta's entrepreneurship journey started with him just wanting to start stuff and work on projects. Sameer had always been passionate about entertainment and branding. Then suddenly, news of what was going on in Silicon Valley got Sameer intrigued of the possibilities of startups.
Hungry to gain experience, during his sophomore year, Sameer along with a few other friends decided to start Lush Entertainment, which would produce concerts in both Pittsburgh and Los Angeles for two years. Sameer recalls bringing in Jay Sean for their very first concert and really trying to make sure that their first event sold out.
With a semester left in college, Sameer then decided to move on from Lush Entertainment and start working on a new startup called JungleCents, which started out as an auction type of ecommerce store, where people would pay a flat fee to get into the auction then bid on penny increments.
'You only need one or two people to respond'

Sameer shared, "We kind of tested it on our college campus, hustled and did all the pitch competitions. Then I started emailing venture capitalists and investors looking for advice and mentorship." He added, "You email 100 people and less than 10% will respond but at the end of the day, you only need one or two people to respond."
Luckily, for Sameer, one of the two people to respond was Mark Cuban. "He gave us some feedback and we took it." However, Sameer and his cofounder Nadir Hyder would realize that it had become more a fun game rather than sustainable ecommerce site.
Sameer shared, "We saw the daily deals industry growing so we decided to become an editorial driven daily deals site instead. Then we reconnected with Mark Cuban who ended up investing in our first round." For Sameer and his team, Mark Cuban was more than just an investor but more importantly, a mentor as well. "It was truly helpful to have somebody who had gone through the path and knew the pain points of entrepreneurs."
Sameer would eventually end up selling all the assets of JungleCents to Cuban in order to start his next venture 12Society.
12Society and Sameer's Six Celebrity Cofounders

With a desire to chase his passion in the media, celebrity and entertainment industry, Sameer would go on to start 12Society with six other celebrity cofounders including Nas, Nick Cannon, Michael Strahan, Blake Griffin, Kevin Love and Tim Lincecum. 12Society targets the subscription retail market by delivering products designed by the celebrities themselves.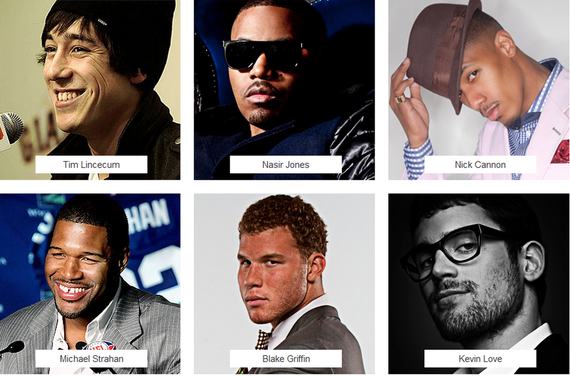 He shared, "We thought were was an opportunity to target men. We wanted to create a Birchbox for men but in order to do this, we had to get athletes that they respected."
After reaching out to hundreds of agencies and mentors, Sameer was able to get one celebrity to sign on board. Sameer shared in a TechCrunch article, "Once we found the right one, others soon followed. When NFL legend Michael Strahan signed with 12Society, it was like having a celebrity endorsement for other celebrities. NBA superstar and 12Society co-founder Blake Griffin said "if Michael is in, I'm in" when we approached him about the partnership. That's the power of lasting social capital."
Sameer recalls the days when they were starting 12Society, it was like starting all over again. "We had zero funding. We were working at home, and we had a mobile warehouse. We had to rent a truck and pack the boxes and ship them out ourselves during the early days of shipping. We had to find different parking slots until we grew enough to actually get a warehouse."
12Society would eventually reach its peak where growth has slowed down and Sameer decided that it was time to sell 12Society and move on to his next venture.
Life after 12Society: Casper

After selling 12Society, Sameer just wanted to join a startup that he could contribute to and help scale nationwide. Sameer shared, "Seeing something grow from zero to nothing, that kind of feeling you get as an entrepreneur is really addictive. This is why you see repeat entrepreneurs."
With this, Sameer ended up helping Queens Bridge Venture Partners source deals. This would eventually lead him to getting involved with then early stage startup Casper, a sleep startup that sells outrageously comfortable mattresses directly to customers.
Sameer is currently in charge of strategic partnerships for Casper and shared some growth hacks he has learned along the way. He said, "You measure growth in different ways. But for me growth is all about the customer. How many people get to use your product? How many of these people will come back and refer you to their friends? If you're able to get 1000 people to try your product then get them to come back and refer you to their friends, you'll start to see natural growth."
In order to get people to try-out Casper, Sameer spearheaded the opening of the Casper mattress showroom located in a house in Los Angeles. With a goal of building a loyal community, Casper also holds weekly Yoga sessions in the mansion.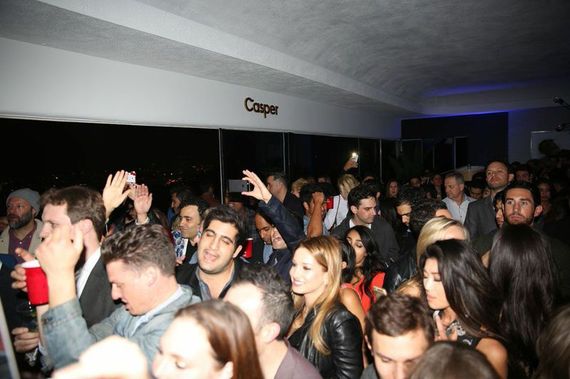 Photo taken during the Casper Los Angeles Showroom Launch Party from the LA Guestlist website.
Sameer shared, "People don't expect our showroom to be a house in Hollywood Hills. But we're not a traditional mattress company. We allow you to hang out in the house as long as you want without a salesman bothering you."
In terms of building a brand, Sameer shared how you want to have great customer service. "For Casper, we always have somebody on the line ready to answer your questions. If somebody wants to return a bed or if somebody's bed delivery was delayed, they can immediately get a response from us. By providing great customer service, people will be excited to use your product and share it with their friends and family."
Indeed, people have been excitedly purchasing the mattresses Casper produces with celebrities like Kylie Jenner and Emmy Rossum even posting their Casper products on their Instagram accounts.
Advice to Student Entrepreneurs

Sameer's advice to student entrepreneurs was simple: "It's a lot easier to start a startup these days. You can really just put up a website and share it on Facebook and social media. The best advice is to just go and start the company. A lot of people have ideas but they're scared. Just start, launch it and start testing it out. If one of them works, then stick to that. "
Sameer also added, "Don't get caught up in a specific idea. When starting our first idea, we spend a lot of time working on an idea and not listening to feedback or reacting to what other people say. Pivot according to what the consumers want."
In terms of reaching out to people, Sameer believes that you just have to be natural and open. "Don't always try to come and pitch. It should be about learning. Ask them about what they do and the process behind it. Build that connection." He added, "A lot of folks are scared to email the likes of Mark Cuban but you never know, you might as well give it a shot."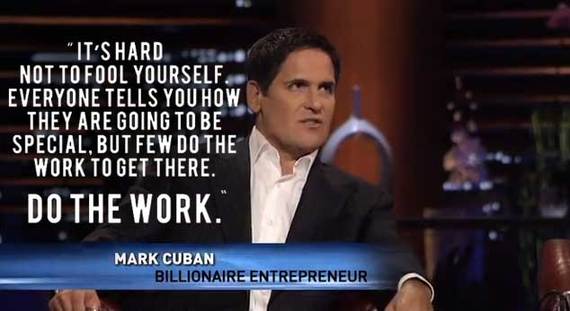 *This is the 10th post in the Young and Entrepreneurial Series. To read previous features and to stay up to date with future features, like our Facebook page here.
----About the author----
David Ongchoco is a student entrepreneur and avid storyteller from the Philippines studying at the University of Pennsylvania majoring in what he likes to call, LIFE. He is currently working on expanding his nonprofit organization YouthHack and social impact startup ThirdEye. It's David's goal to make an impact in the lives of as many people possible while constantly learning new things every single day. David can be reached at david.ongchoco@gmail.com