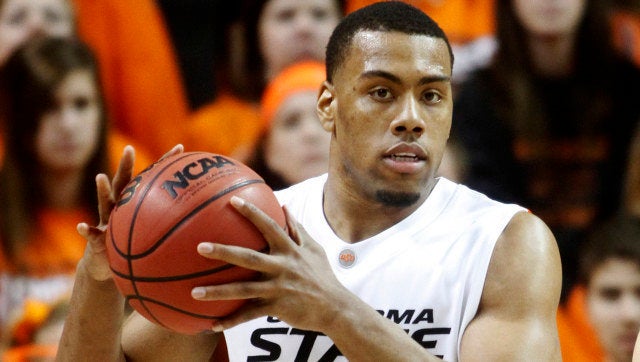 On death row in Illinois for 10 years, Verneal Jimerson was between a rock and a hard place when prosecutors offered him a deal -- his freedom in exchange for pleading guilty before the start of his second trial in 1996. If he rejected the plea and was found guilty, he would once again face execution.
Jimerson flatly turned down the deal. He would not lie by saying he was guilty of rape and murder. As fate would have it, Cook County Judge Sheila Murphy freed him soon after the State's star witness recanted to my journalism students, and DNA tests along with the confessions of the actual killers brought justice to Jimerson and three innocent co-defendants.
Plea-bargains are routine in the criminal justice system, though few are as dramatic as Jimerson's. Roughly nine out of 10 cases do not make it to trial because they are resolved by a deal. Most of the time, guilty defendants cop a plea in exchange for a shorter sentence.
But what happens when an innocent person is offered leniency? Roll the dice and hope a jury sees the truth? Such was the dilemma faced by Darrell Williams, his supporters say -- and it happened twice.
As I have reported, Williams was a 21-year-old Chicagoan with hoop dreams that drew him to Oklahoma State University where he won a scholarship, became the Cowboys' starting forward and was named to the Big 12 Academic Team.
But Williams' life came crashing down after attending an off-campus party in Stillwater when two young white women accused him of thrusting his hand into their pants -- a crime known as rape by instrumentation. Williams promptly professed his innocence, telling police he must have been mistaken for someone else. In fact, several fellow black OSU teammates were among the 80 party-goers -- important because errors are common in cross-racial identification cases.
Although Williams passed two lie detector tests and had a spotless record, Payne County prosecutors believed the accusers. Without physical evidence or witnesses to the alleged incidents, prosecutors nonetheless charged Williams with four felony sex offenses. If convicted of all counts, he faced up to 50 years behind bars.
But prosecutors did not want a controversial case involving a popular student-athlete to go to trial, so they offered Williams a deal: Plead guilty to a misdemeanor and receive probation, according to several sources familiar with the offer. His coaches counseled him to take the deal, as did some family members.
Williams never hesitated. "I'm innocent and I won't admit to something I didn't do," he told them.
So the case moved forward until the eve of jury selection, when prosecutors made Williams a second offer. This time they turned up the heat. No jail time -- if he apologized, paid a fine, dropped out of school and left the state, the sources said.
Getting out of Dodge seemed like a good idea to his mother, Alice Williams. "No offense to Oklahoma, but I didn't trust a jury to be fair to my son with two white women ready to testify against him," she said.
Once again, Williams never hesitated. "I'm innocent and I won't admit to something I didn't do," he repeated to his family and coaches.
On July 23, a jury with no blacks convicted Williams of two counts of rape by instrumentation. (He was acquitted of the other two counts.) Judge Phillip Corley will decide motions for a new trial on Friday. If he denies the motions and accepts the jury's recommendation for sentencing, Williams will spend two years in an Oklahoma prison.
Is Williams stubbornly unwilling to accept responsibility for his actions, or is he an innocent man like Verneal Jimerson who would rather be locked up than falsely confess his guilt?
"He could not have harmed those girls," said Brooke Brant, an Oklahoman who has known Williams since he arrived in town two years ago. "I've seen him around my 4-year-old daughter and niece. He's just a good person," she said.
Brant recalled a party that Williams attended where bikini-clad young women were present. "He didn't ogle them like the other guys," she said. "He's very respectful, an old-fashioned young man who holds open doors for women and waits at the back of a buffet line for them to eat first."
The OSU campus has rallied around Williams, with students wearing orange "Free Darrell" t-shirts and black wristbands sporting his jersey number: 25. His teammates and coaches have showed their support at every court appearance.
Mildred Williams, Darrell's aunt, is not surprised. "He was raised around a lot of women. We taught him how to act properly," she said. Williams said that if she thought her nephew was guilty, she would have told him: 'You did the crime, now you do the time.'" That's partly because, at age 16, she was victimized in the same way alleged by her nephew's accusers.
"Being groped changed my life forever," Williams said. "Darrell knows the story. When I first talked to him about the girls' accusations, he said, 'Auntie, I would never do that. I saw the hurt it did to you.'"
If Brant, Williams and others are right, how could the accusers have been so wrong? One possible answer: Defense lawyers are seeking records about "Beth's" troubled emotional past that includes at least three psychiatric hospitalizations, according to court filings. A subpoena was also issued for the "mental health and counseling records" of "Amy," who once confused Darrell Williams with another teammate at the party, according to the teammate's affidavit.
But Williams' legal team failed to discover this evidence before their client was convicted or, in the case of the teammate, did not subpoena him until long after he transferred to Utah State.
That's not all the defense -- or the prosecution -- failed to uncover. Before Beth arrived on campus, she called the cops to falsely allege that her brother had battered her, according to her roommate at the time. "She was making up stuff to get attention," said Brandy Vanstory, the roommate. No arrest was made in connection with the incident.
And there's more. If either side had interviewed Beth's friends to corroborate her allegations against Darrell Williams, they would have learned that she was strangely silent about the crime. "Everyone knew that [Williams] had been accused, but I was shocked to find out that [Beth] was the accuser," said Beth's close friend and co-worker in the months surrounding the alleged assault. "She told me all kinds of personal stuff about guys, so it was weird that she didn't say anything about what happened at that party."
Beth did not reply to repeated requests for an interview. Assistant D.A. Jill Tontz and defense attorney Cheryl Ramsey declined to comment.
While grateful to those who have come forward since her son's conviction, Alice Williams wishes she could turn back the clock to the night she learned about the first deal. "Maybe I should have told him, 'Come home now, Rell.' He could have just walked away from all this," she said.
"I'm proud of him for sticking to the truth. But I pray it's not too late."