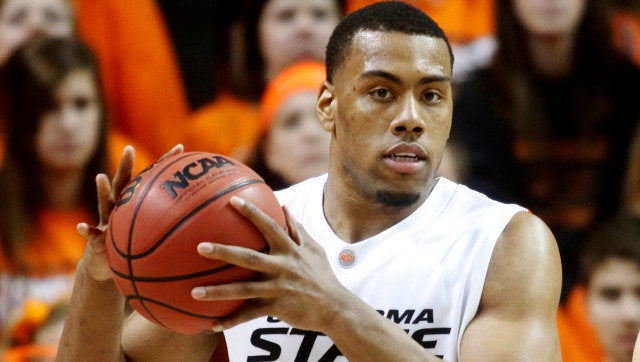 Jennifer Thompson was certain she had identified the right man.
The 22-year-old white college student had carefully studied her assailant's face after he broke into her Greensboro, N.C. apartment in 1984 and raped her at knifepoint. She had even engaged him in conversation so she could gather information to get her revenge -- by putting him behind bars.
When the authorities showed Thompson a photo spread of six men, she selected Ronald Cotton's photo. Cotton lived in the area and looked like her assailant. Most notably, he was black.
Thompson then identified Cotton at a line-up and, at trial, pointed to him and confidently proclaimed his guilt. The jury took four hours to agree with her, and the judge sentenced him to life plus 50 years.
But Thompson got it wrong. After Cotton spent more than a decade in prison, DNA tests exonerated him and matched a man who resembled Cotton. That man was serving time for raping another woman who lived less than a mile from Thompson. She, too, had falsely identified Cotton as her assailant before an all-white jury at a second trial.
Thompson and Cotton met upon his release and formed an unlikely friendship. They co-authored a book about their ordeal and crusaded for reforms, particularly replacing the photo spread method -- which prompts victims to select the most likely assailant from limited options -- with more accurate techniques.
And the duo came to realize they were not alone. Indeed, 80 percent of the officially acknowledged wrongful convictions for sexual assaults were caused by false witness identifications, a landmark study determined. Most of these errors involved white victims who misidentified black defendants. And, more than one in four rape exonerations involved false accusations against multiple defendants. "[W]hatever leads one witness to mistake an innocent person for a criminal often leads other witnesses to make the same mistake," the researchers concluded.
The numbers provide small comfort to Jennifer Thompson, who spent years hating the wrong man, and Ronald Cotton, who lost his youth because of her innocent mistake.
"Amy" and "Beth" were certain they had identified the right man.
The two young white women had attended a party in 2010 near the campus of Oklahoma State University in Stillwater and were groped by a man who reached his hand inside their pants. The alleged perp was wearing an OSU Cowboys warmup suit -- and he was black.
The women filed a complaint with the Stillwater police and were shown a single photo -- of the entire Cowboys basketball team. Amy and Beth picked the shot of the team's starting forward, Darrell Williams.
Williams, a Chicago native, had transferred to OSU four months after his older brother Derrick was murdered. Darrell won an athletic scholarship and was named to the Big 12 All-Academic team. Despite growing up in a high crime neighborhood, he had a spotless record.
When Stillwater police brought Williams in for questioning, he professed his innocence -- and passed two lie detector tests. In an audio-recorded statement, Williams told police: "I don't know what happened [to the two women]. I was probably misidentified." Although several party-goers wore matching OSU warmup suits, and none of the 80 revelers corroborated Amy's and Beth's allegations against Williams, the authorities charged him with rape by instrumentation.
After hearing Amy and Beth testify at the trial in July, a jury of 11 whites and one Asian found Williams guilty. If the judge accepts the jury's recommendation, Williams will spend two years in prison, become a registered sex offender and face a lifelong stigma as a convicted felon.
So, did Amy and Beth get it right? In the Thompson-Cotton case, a suggestive photo spread triggered a series of tragic events for both the victim and the wrongly convicted. In the Williams case, showing the victims a group photo was even more problematic, experts say. It forced them to compare players instead of viewing individual photos, one at a time, of players and non-players.
Even more troubling, previously unpublished testimony raises further questions about the identification. According to the victims' sworn statements, neither knew Williams before the night in question. Besides picking Williams from the team photo, they circled other players in the photo who might have been at the party. Among them were two teammates who strikingly resembled Williams.
Could Amy have mistaken Williams for a teammate? Apparently so. Testifying that her driver's license and $10 went missing at the party, Amy swore that she "approached Darrell Williams to see if he might of [sic] taken it."
But the person she actually approached was teammate Jarred Shaw, according to his affidavit. Shaw distinctly recalled helping Amy find her ID and money -- which were on the seat of her car. Shaw was similar in height, weight and skin tone to Williams, the team roster shows. And, Shaw was wearing an OSU warmup suit at the party.
Beth's identification, unlike Amy's, was based partly on recognizing Williams from attending "all the games." But police had to correct Beth when she inaccurately claimed that one of the black party-goers was on the team, and she inserted question marks next to several of the players depicted in the photo. Beth (and Amy) also admitted surfing the Internet for photos of the players before police showed them the team shot.
In a motion for a new trial filed last month, Williams' lawyers contended that the Stillwater police had "illegally" used the team photo to taint the identification. They also alleged that the prosecution had prevented a black juror from serving solely because of her race. Most important, the lawyers revealed that a witness had surfaced since the verdict -- a witness who would impeach one of the victims. The new evidence was strong enough, the lawyers claimed, to change the outcome of the trial.
Over the objection of Stillwater prosecutor Jill Tontz, the judge delayed sentencing and ordered a hearing on this evidence. He also sealed the release of any further details until Sept. 14, when the witness is expected to testify. Meanwhile, Darrell Williams remains in the Payne County jail.
Rape victim Jennifer Thompson and exoneree Ronald Cotton dedicated their book to "all those whose voices may never be heard -- the victims -- on both sides of wrongful convictions."
For too long, there has been a code of silence about rape cases. Victims fear being stigmatized. Supporters of the accused fear guilt by association. Witnesses fear being caught in the web of the criminal justice system. All are understandably concerned about coming forward. But as Jennifer Thompson and Ronald Cotton learned, the truth can be liberating.
It's time to speak up, Stillwater. It's not too late for justice.