Photojournalist Jim Domke designed the first Domke camera bag in 1975 while he was on staff at The Philadelphia Inquirer. The bags haven't changed much over the years (for good reason) except for the new Next Generation line that just launched. I had a chance to try out the Domke Metro Messenger and I'll tell you a little bit about it in case you're considering this or similar bags.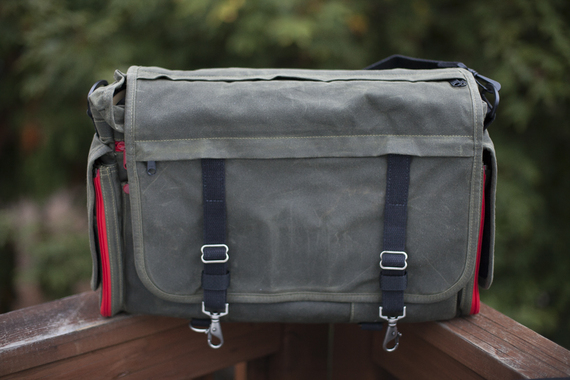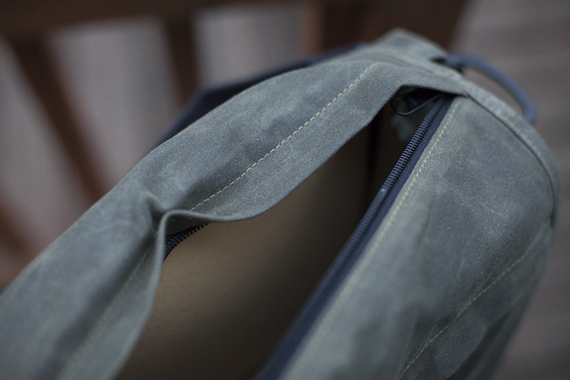 The first thing you'll notice is that this is a really sexy bag. Credit to Domke for creating this military green color and using the RuggedWear material. The RuggedWear is a waxed and oiled cotton material that looks a little like leather but seems to be more durable and weatherproof. It's not waterproof, but I'd be comfortable spending a day with this bag while shooting here in the Seattle rain.
The metal clasps on the bag look great and feel like they will last forever. I'm a bit disappointed about the plastic clasps that attach to the shoulder strap and I'm not sure why they chose to go that route. Perhaps the plastic was a lot lighter than metal.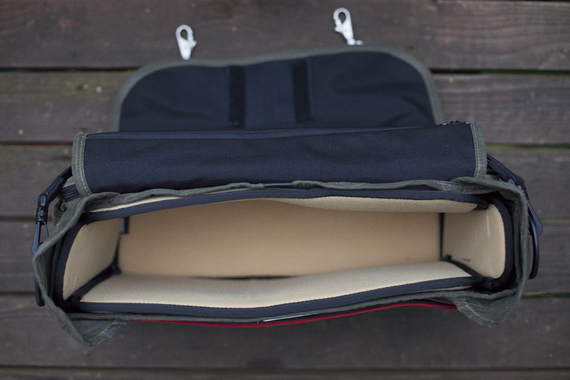 The interior is a perfect size for me, as it fits two DSLR camera bodies with space for lenses, a flash and plenty more (read: snacks). It comes with moveable dividers and customizable pouches, which is pretty standard nowadays, but still awesome. My 15" Macbook Pro fits perfectly in the "tablet" sleeve, which I think would even fit a 17" laptop without issue.
The bag weighs in at 5.25 pounds, which isn't light. I absolutely love the 2.2 pound Tenba Messenger bag, which was given to me at the Eddie Adams Workshop in 2008 (read: humblebrag) and is still my workhorse. The two bags are very similar in design, except ... the Domke bag is way cooler. It's going to weigh more but it has a much more classic, and classy, look. And don't get me wrong: It is still extremely practical and built for working professionals.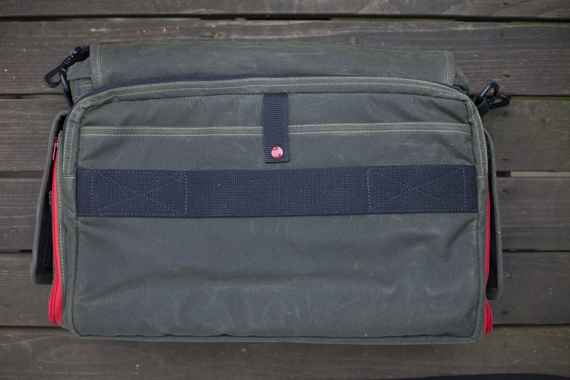 All in all, I do really love this bag. My guess is that Domke wasn't worried about the competing Tenba, Think Tank, or LowePro messenger bags, because Domke sells a ton of bags and has nothing to worry about. What I think the designers wanted to do was compete with the Filson line of bags co-designed by Magnum photographers David Alan Harvey and Steve McCurry. Those guys are awesome, and Filson is awesome, and they are making pretty cool bags with a similar look. But, if I am going to shlep my gear around the city all day on assignment, I would probably lean toward a Domke bag.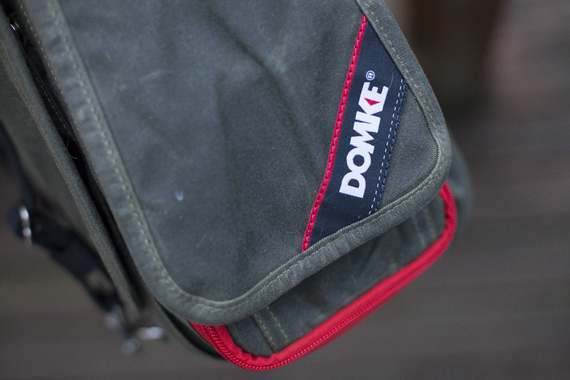 Hopefully this review was helpful, and just let me know if you have any other questions. Thanks for reading.
Bag reviewed: Domke Metro Messenger in RuggedWear Military (also available in RuggedWear Black and Cordura Black)
MSRP: $499.99
More info on the Domke Next Generation bag line: http://tiffen.com/products.html?tablename=domkenextgen
See more from Seattle photographer David Ryder on Twitter, Instagram, Facebook, or at photographer-in-seattle.com.