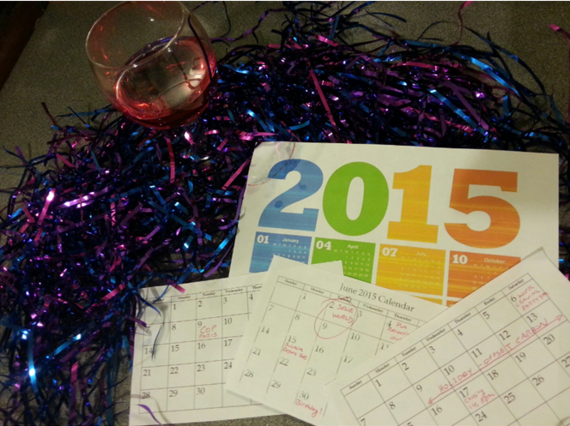 The old year is out and the new year is in! And 2015 looks to be a good year when it comes to green living and tackling climate change.
Cast aside that empty wine glass from NYE and that Snapchat story reminding you of that less than tuneful rendition of "Auld Lang Syne" at midnight and check out these top 10 climate events for 2015.
As we gear up for the much anticipated climate conference in Paris at the end of the year, where a binding deal on emissions could finally be within reach, there are some cracking events on that yearlong path.
January:
Sustainable Cities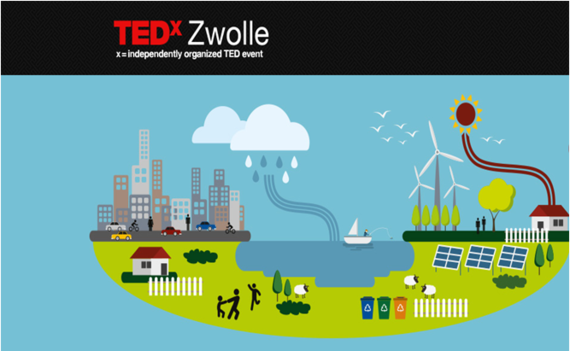 On January 28th the city of Zwolle, Netherlands, are kicking off the year by inspiring people to think about the sustainable cities of our future in their TEDxZwolle event- Climate, Active, Cities. Zwolle itself, surrounded by four rivers and countless levee flood defenses, couldn't be a more appropriate location to field a TEDx event surrounding the necessity to adapt our urban landscapes to deal with a changing climate.
The threat and opportunity from the sea and rivers has shaped the culture of the Netherlands for centuries. So what messages can be learnt from this Dutch city and how will our cities of the future change in response to climate change?
Confirmed speakers include Henk Ovink, from the Hurricane Sandy Rebuilding Task Force, Tracy Metz, award winning author who has described the urgency to tackle the incalculable effects climate change and Professor Jan Jonker an expert on sustainable entrepreneurship.
February:
Warwick Debate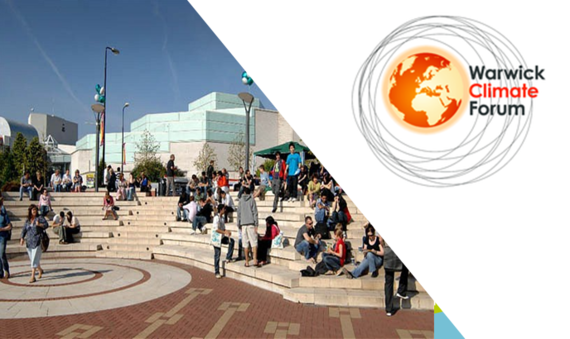 February marks the 4th year of 'Warwick Climate Forum' an event which has grown year on year and now is a signature event on this prestigious universities calendar.
The student led event held at Warwick University, UK, brings together a wide range of speakers, offers a platform for lively debate, an opportunity to enrich understanding of climate change as well as promoting action.
Speakers in past years have included Caroline Lucas (Green MP), Lord Anthony Giddens (Labour Peer and anthropologist) and Nick Dearden (director of the World Development Movement).
Check out their line-up for this year to find out who is headlining this campus event!
March:
The Cannes of Climate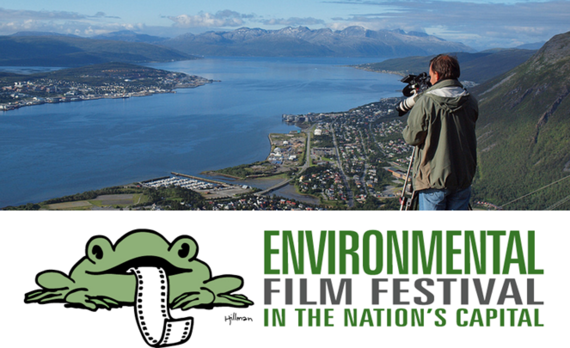 The Environmental Film Festival in Washington D.C tops the must-see list of climate events in 2015 as its not just one must-see thing but 150!
This year the festival plays host to 150 new documentaries on topics surrounding the theme of 'Climate Connections' from the 17th-29th March.
Documentaries to look out for include Cowspiracy: The Sustainability Secret which takes a new look at polluting animal agriculture, Ice and Sky a scientist's documentary about rapid warming in Antarctica, Field Biologist a young scientist's effort to save the endangered mangrove hummingbird and "Dear President Obama" the appeal to stop hydraulic fracking in the U.S. The film festival should be noted for its scale as will take place at over 65 venues across DC, most of which are free.
Get your popcorn ready and be inspired!
March 2-8 is Climate Week too! So find out about a climate march near you and join like-minded people on the streets to push climate change up the political and public agenda in this important year.

April:
ClimARTE Change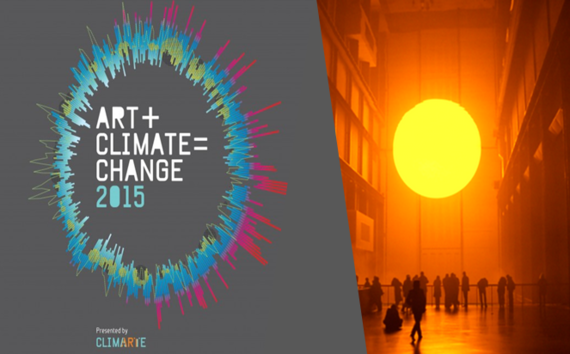 The Art+Climate=Change festival will be staged in Melbourne, Australia, from April 11 until May 17 this year. The arty event aims to inform, engage and inspire while delivering a stimulating series of events that can lead us towards a creative and sustainable future.
With bold climate change related art, 20 curated exhibitions, keynote lectures and public forums packing the schedule you won't be lost for things to do. The events are intended to provide a clear space for the discussion of the challenges and opportunities, impacts and solutions, arising from climate change:
"Throughout history the arts have played a major role in recording and reflecting the state of human society and its relationship with the natural world. Indeed, for some historical periods it is only through the arts that we have been able to learn about our past. But sometimes we have also needed the arts to be a catalyst for change, a call to action, a pricking of humanity's collective conscience. We believe that now is one of those times."
May:
LIFE and Climate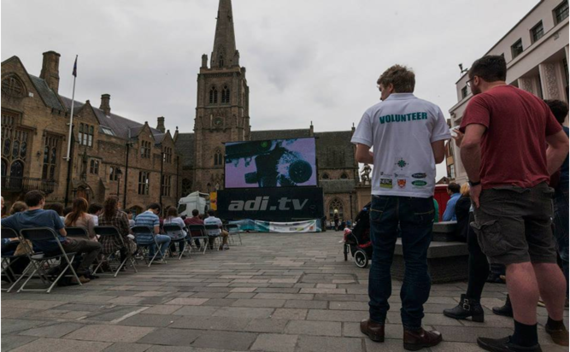 Bit of self-promotion time:
In May, myself and a team of excellent volunteers are bringing the hugely successful outdoor cinema event of Chasing Ice- Durham back for round 2. This time we are teaming up with the Life Centre, a pioneering interactive museum for Science Outreach in Newcastle, to put on an ever bigger outdoor cinema screening of several climate change films over late May Bank Holiday including the award-winning documentary Chasing Ice which depicts hauntingly beautiful time lapse shots of crumbling ice caps.
Combined with the outdoor cinema we will have ice sculptures, and icy experiments to explain the basics of glaciology and an opportunity to meet world-class scientists at the forefront of climate change research in Antarctica, Greenland and Iceland. The event is aimed at children and families and will act as an experiential learning experience to add to climate change work on the school curriculum.
The event will finish with a public debate in the theater with climate experts, where we will seek to clarify the science of climate change and debate how melting ice on the other side of the world is relevant to everyday life back at home and how we should be tackling the problem.
June:
Energy Makes The World Go Round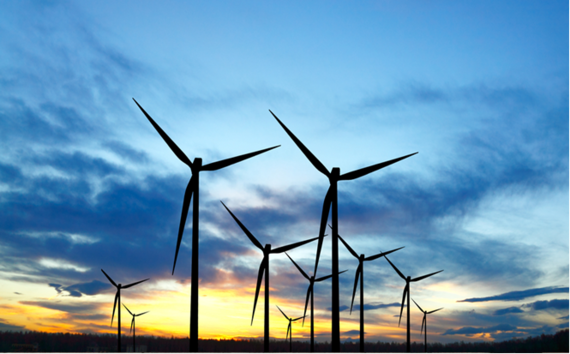 Securing energy futures is already at the top of the priority list for most nations and with the recent plunge in oil prices, 2015 couldn't be a more important year to ensure that we maintain our heading onto a sustainable energy future.
The Renewable Energy World Conference, June 9 -11 this year, offers the largest and most comprehensive conference and exhibition for the European electricity and power technology sector.
It's events like these which can inspire, promote action and seek new solutions to our energy demands.
The surge of cheap and available fossil fuel has undermined the profitability of domestic fossil fuels reserves as well as eroding the margins on renewables.
We must remember that the current drop in prices is merely a blip on an upward trend. The days of fossil fuels are numbered and we must look across the entire spectrum of power generation to integrate transition fuels into our long term renewable future. When will oil prices start hiking upwards again is anyone's guess as we are experiencing a fundamental shift in our relationship with imported oil.
Read more about Energy Futures from the Durham Energy Institute Resources.
July:
Moving Worlds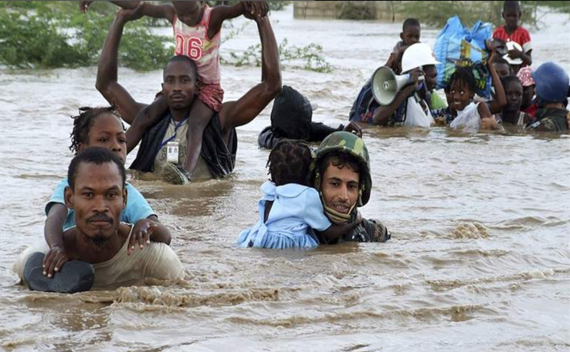 The COST Action 1101 Conference on Climate Change and Migration this year in Durham, UK, aims to bring together academics to build a broad body of social science research concerning the emerging topic of the relationship between climate change and migration.
A perception of climate migrants as a threat and the lack of legal protection for environmentally displaced people means that we urgently need inter-disciplinary studies to discover the real story behind climate change and migration to find some solutions.
With twenty European countries represented at the program, this looks to be an important event in helping to shape the future of politics, law and ethics surrounding the future of environmentally induced migration.
August:
Green Gathering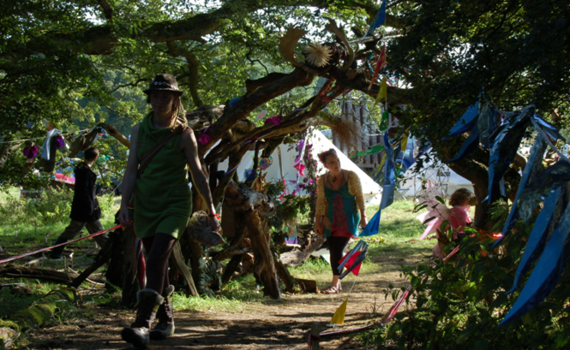 The Green Gathering, an off-the grid festival, promotes environmental sustainability, ecological awareness, biodiversity, human rights and more through their music event in the beautiful Welsh countryside in the height of the British summer, August 13-16.
"A festival beyond hedonism powered by wind, sun and people"
In homage to hippie culture, the event gives festival goers the chance to put on their wellies, relax, dance, go green, share skills and be inspired.
And of course it wouldn't be a true green festival without a line-up of some alternative bands. So make your own tie-dye t-shirt and check out the music from acts like Ed Donovan and the Wandering Moles, Kangaroo Moon, Brockley Forest, Pagan Love Cult and Flatworld!

September:
Conference on Catastrophe Insurance in Asia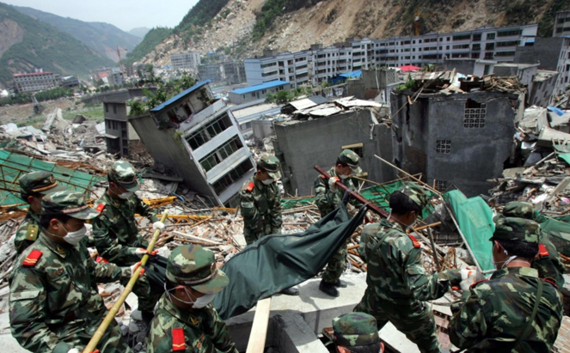 Yes, insurance is exciting and it is an industry which is rapidly changing in response to the recent increase in climate catastrophes.
Asia's risk landscape is transforming rapidly with its vulnerability to natural calamities. To date, the region has borne the brunt of natural catastrophe losses - of the total global US$270 billion of economic losses to natural disasters in 2011, 90% was in Asia. In China, Nat CAT costs nearly doubled from 2012 to US$68.69 billion in 2013. Experts have highlighted that insured claims from catastrophes worldwide are increasing dramatically and this is more so in Asia.
With an increasing awareness of risk and rising asset values the demand for protection through catastrophe insurance us surging. But, how can the insurance industry manage the risk exposures effectively to stay ahead of the competition? Is there a science to measure these risk exposures accurately? Are modelling agencies living up to their promise?
This conference looks to answer some of these questions which will shape the future of this market.
December:
Le Cop21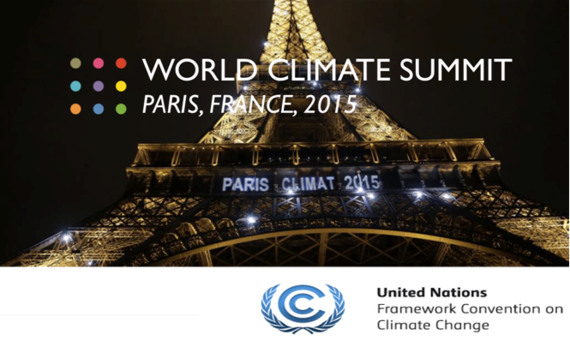 The much anticipated United Nations Climate Change Conference aka COP21 will be held at Le Bourget, Paris from Nov. 30- Dec. 11. The aim of the conference is to achieve a legally binding and universal climate change agreement from all nations of the world.
After the shunning of climate change from the G20 Summit in Brisbane last year the climate skeptic hosts were humiliated by the international community and at long last being a climate nay-sayer on the international stage just isn't par.
The momentum of positive international action stepped up with monumental scenes of the packed streets of New Year during Climate Week NYC and the efforts at COP Lima in late 2014.
The US-China climate deal looks to have brought key players back to the negotiating table and provinces have been teaming up to push in Canada and Australia to put up an excellent resistance to national government who have so far resisted meaningful action on climate change.
With all pieces moving into place we are looking ahead to Paris 2015 for that solid climate deal we have been looking for and hoping that it won't be a repeat of the collapsed negotiations in Copenhagen 2009.
Can emissions be capped to prevent 2 degrees of warming?
We'll have to wait until the end of 2015 to find out if the United Nations Framework Conference On Climate Change can pull together consensus on a bold and ambitious plan to save the planet.
In the meantime make your New Years Resolution to Go Green and follow some of the great innovative climate initiatives of 2015!
Pic: Via