Without order, planning, predictability, central control, accountancy, instructions to underlings, obedience, discipline -- without these things nothing fruitful can happen, because everything disintegrates. And yet -- without the magnanimity of disorder, the happy abandon, the entrepreneurship venturing into the unknown and incalculable, without the risk and the gamble, the creative imagination rushing in where angels fear to tread -- without this, life is a mockery and a disgrace. ~ E. F. Schumacher, Small is Beautiful
Welcome to the Stream Series. A six part blog series that seeks to capture some of the best thinking from the WPP Stream unconference. Over the next six days, we'll release one blog each day from six different Stream attendees, drawn from a pool of brands, start-ups, media companies, technology companies and venture capitalists. Stream doesn't set out to impose anything. That's not what it's for. It's there to investigate and celebrate disorder -- and see what happens. These articles reflect just some of the ideas discussed in Greece. First up, AOL's Digital Prophet, David Shing. For all reactions and suggestions, do get in touch with the Stream Team @WPPStream.
*****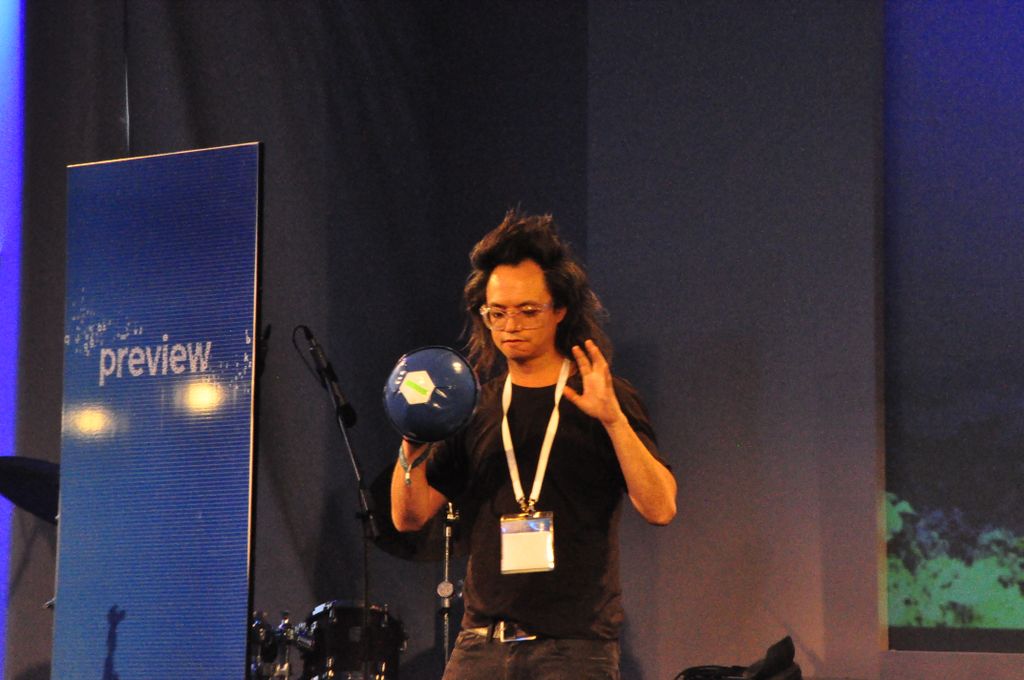 It's at 37,000 feet, as I'm peering down at Athens, that I realize how appropriate it is to be worn out after three days in the city that gave us the marathon. However, it's a mental challenge I've just completed rather than a physical one, as I'm returning from the annual WPP Stream event. It's the first time I've been, and, as with any good, hard exercise, it's left me as energized as I am exhausted.
WPP Stream, hosted by Sir Martin Sorrell and Yossi Vardi, brings the group's best digital minds together with brands, publishers and startups, along with a good sample of brilliant technology thinkers like Tim O'Reilley and Esther Dyson. The atmosphere is decidedly un-conference-like - something I found extremely refreshing, having been to more conferences than I'm able or wish to remember. It also ensures that people get out of Stream precisely what they put in.
My own experience is just proof of the WPP pudding. In a single day, I participated in group yoga, hosted a thinking session called "Startups to Storytelling", and managed a team of ersatz chefs. I even opened the whole extravaganza by performing some of my original tunes. The more I got involved, the more I found my conversations leading to new ideas and new relationships. (And since no advertising gathering is complete without awards, I'm happy to report our Chinese dumplings took the prize for "most professional". Reviews of my music, alas, are still pending.)
In addition to all this, I attended five other sessions, many of which - like my own -dealt with storytelling and social media. No surprise there. What I did find surprising, though, was the difficulty encountered in connecting these ideas.
Storytelling is a long-term branding play. But every conversation seemed to lead inexorably to short-term return on investment. Clearly, there's a fundamental disconnect here.
So what causes this disconnect? Put simply, the players involved -- brands, startups and agencies - each place a different value on this kind of connection with a customer. In other words, they all have different ideas about how to assess the value of that conversation. Brands want to be able to measure the immediate impact of social. Agencies want to provide that impact. And startups want to be the thing that enables that impact.
But none of the players is participating in the larger conversation. As a result, real relationships -- whether they're between brands and consumers, or agencies and startups, or any combination thereof -- aren't being formed. Conversations that should happen aren't happening. Ideas that should be exchanged are staying on one side of the table. So at the end of the day, no one is getting much out because not everyone is all in.
In my own talk, I argued that a brand must be remarkable, relevant and reactive to their customers needs, or otherwise not bother with social storytelling. There are brands and agencies that understand the power of social storytelling, but fail to realize its potential simply because the practice of social storytelling itself - while a popular thing to discuss - is still being defined, refined and perfected.
These brands and agencies look at the startup model, and see businesses where technology moves rapidly through testing, learning, failing and remodeling, and they're intrigued. But their own organizations remain uncomfortable with that process.
The startups, for their part, promise to help us avoid this messy reality, but in practice, they're all too busy working on their products and building their businesses to be focused on their brand and agency partners. This spells trouble, to be sure. But this is precisely where the opportunity for partnership exists, and the potential of authentic participation can be realized.
Brands are looking for platforms to amplify their message; agencies are looking for the tools for amplification; startups are looking for ways their tools can help them achieve their business goals. Success for all three relies on applying the right mix of their abilities to a common goal - a meaningful, authentic conversation with the consumer.
Some of Stream's other themes made it clear that these ideas are being embraced. For instance, there was more and more evidence provided that advertising agencies are being called upon not just to amplify a brand, but to solve real-world problems as well. It's not necessarily a new thing, but it's certainly taking on more importance as the world's economic and environmental problems become more pronounced.
As I pull down the shade beside me, on Athens and on WPP Stream, I'm left to reflect on the new relationships I formed these past three days, and how much stronger others have become. The combination of thought-provoking discussions on an array of topics - with a good laugh thrown in for good measure - made this conference unlike any other I have been to.
Needless to say, I'm already looking forward to next year.