I am fascinated and inspired by real artists -- real artists who are not driven by money, ladder climbing or trends, but are focused on their unique visions regardless of what the world thinks. These people create simply because they have to. Migguel Anggelo is such an artist. Yes, I am close to him, but I am still blown away by his vision -- so free of what is going on in the pop-music world, so free of commercial intentions. I was honored to help bring his show to life recently at the New World Center in Miami and thought it would be fun to share a little of his inspiring background.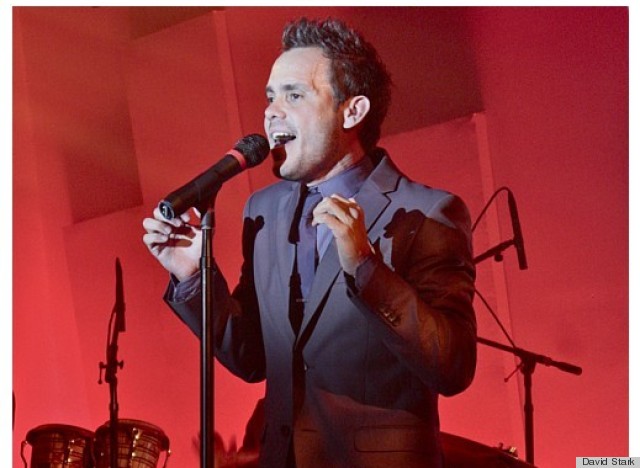 MA: I find the most powerful force in life is love, so that's often an inspiration. Writing about a cello falling in love with a harp is basically about the love between two mismatched beings -- perceivably mismatched. The Pentagon Lady was a wandering homeless woman who I met in Miami. She claimed to have been working at the Pentagon and had periodic phone conversations with The White House. The stories of her "reality" were so fantastical yet so real, I had to write about them.

You are working on a new CD, called The Blue House. Tell us about it?

MA: The Blue House is my humble tribute to Frida Kahlo. The CD is named after the song of the same title. I previewed it at the New World Center for the first time, and the piece is a tiny play where I become the fabled Mexican painter. The CD is full of poetry and different sonic ideas. You will hear about love, fantasy, politics, struggle -- the ingredients of life.

Where is your dream to perform?

MA: The energy of the audience can make any theater magical. That being said, I would love to perform at the Coliseum in Rome, Machu Picchu in Peru or on the Brooklyn Bridge.

If money or time were not an issue, what would be your biggest artistic dream?

MA: Singing and acting in a Baz Luhrmann movie. Frankly, I would be very happy to be able to sing and create until my last breath.

We would benefit from that too. (Wink!)
Watch this video below of Migguel Anggelo playing "Strings and Stories" at the New World Center.