When we finally get to event day, stand back, and take in what we've created, we are always surprised and delighted by how closely the installation resembles the initial renderings we've created for our clients. Case in point, we have partnered with the wonderful organization, New Yorkers for Children. For many years now, their fall gala is one of the most chic and anticipated social events of the season, and our drawings have consistently been a precursor to reality in three dimensions. We are so excited for their gala TONIGHT!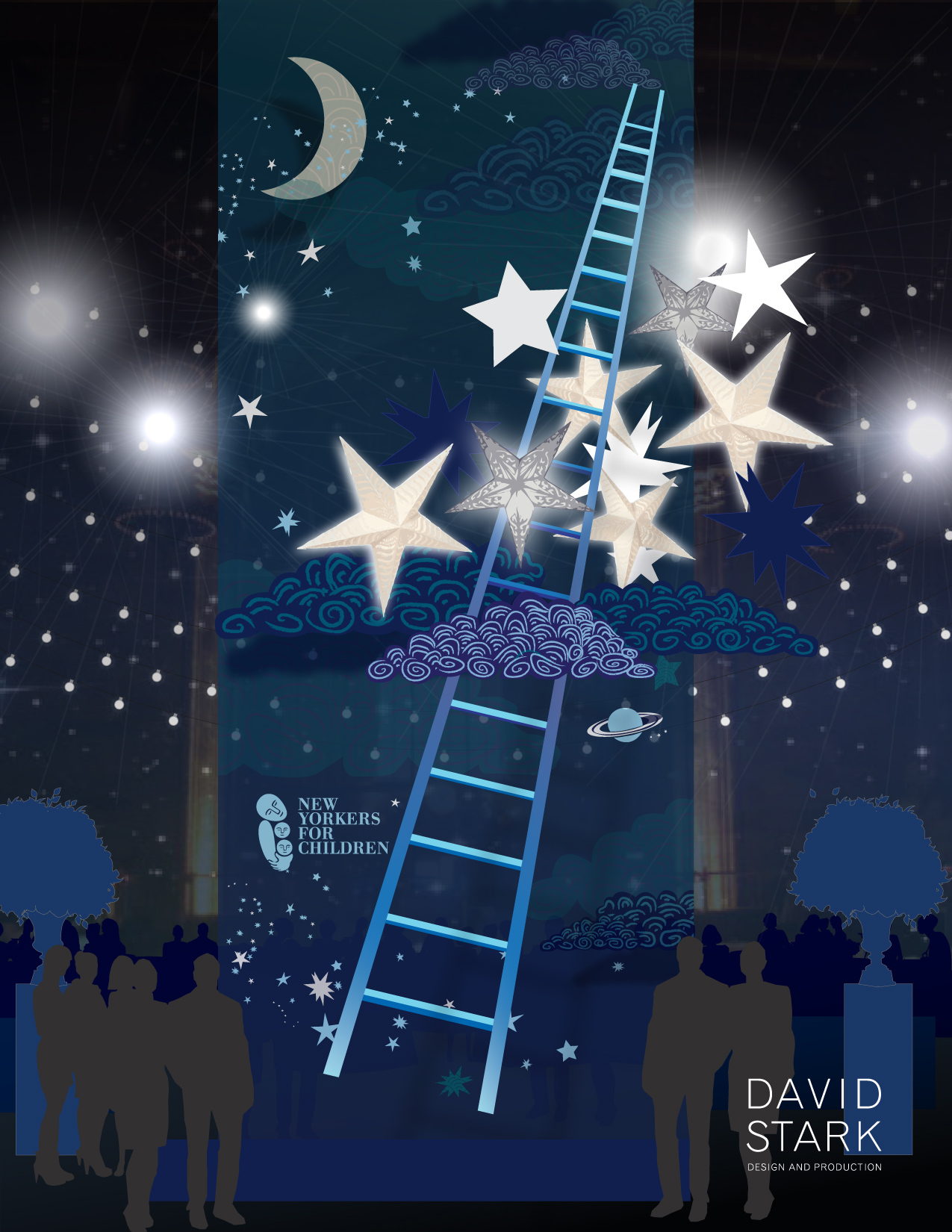 As we execute the carefully conceived plans for this year's gala, I can't help but look back on New Yorkers' galas of the recent past. It's fun to share both the renderings and the actual event photos from those evenings.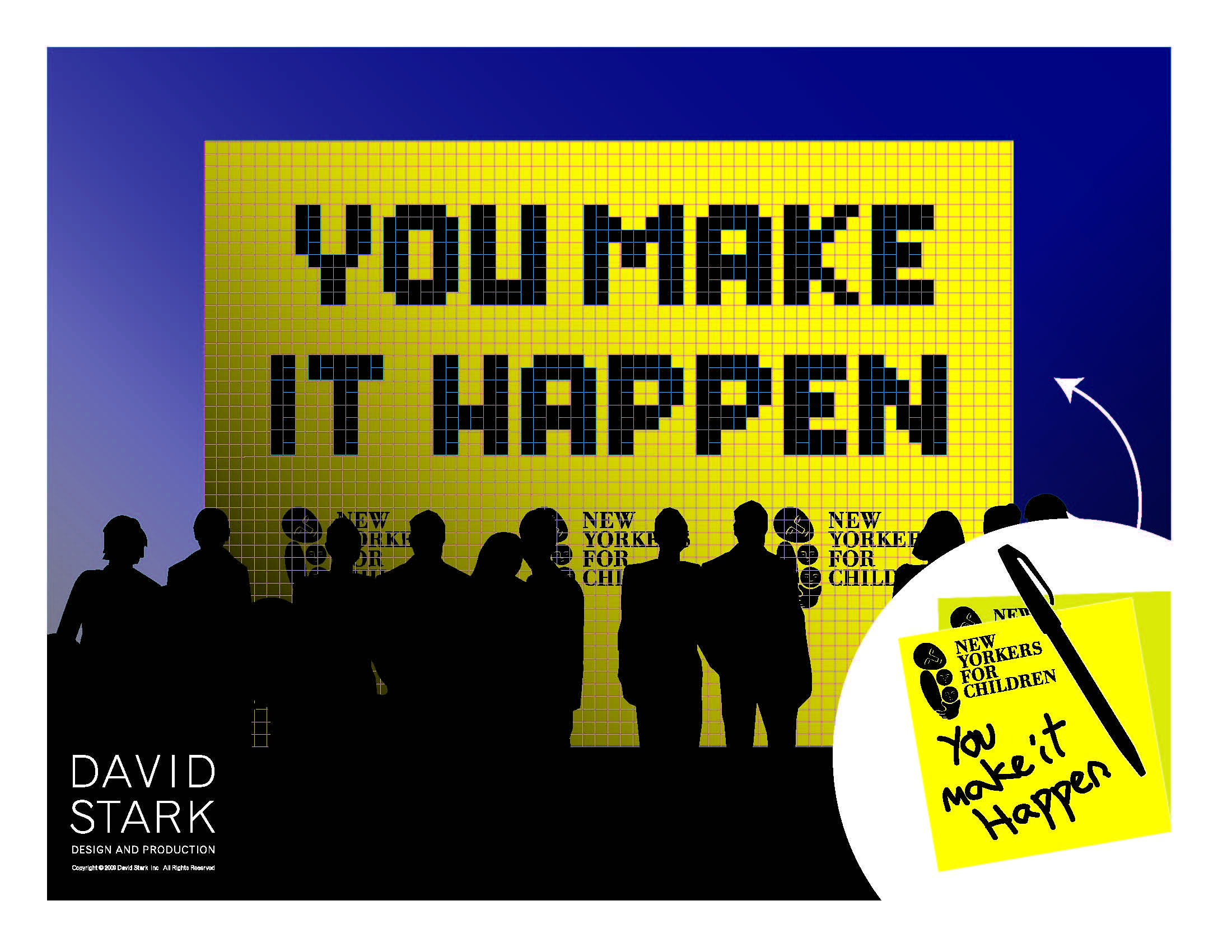 Thousands of post-it notes became a decorative building block to spell out the evening's theme, MAKE IT HAPPEN, while conceptually referencing personal to-do lists that lead to significant accomplishment.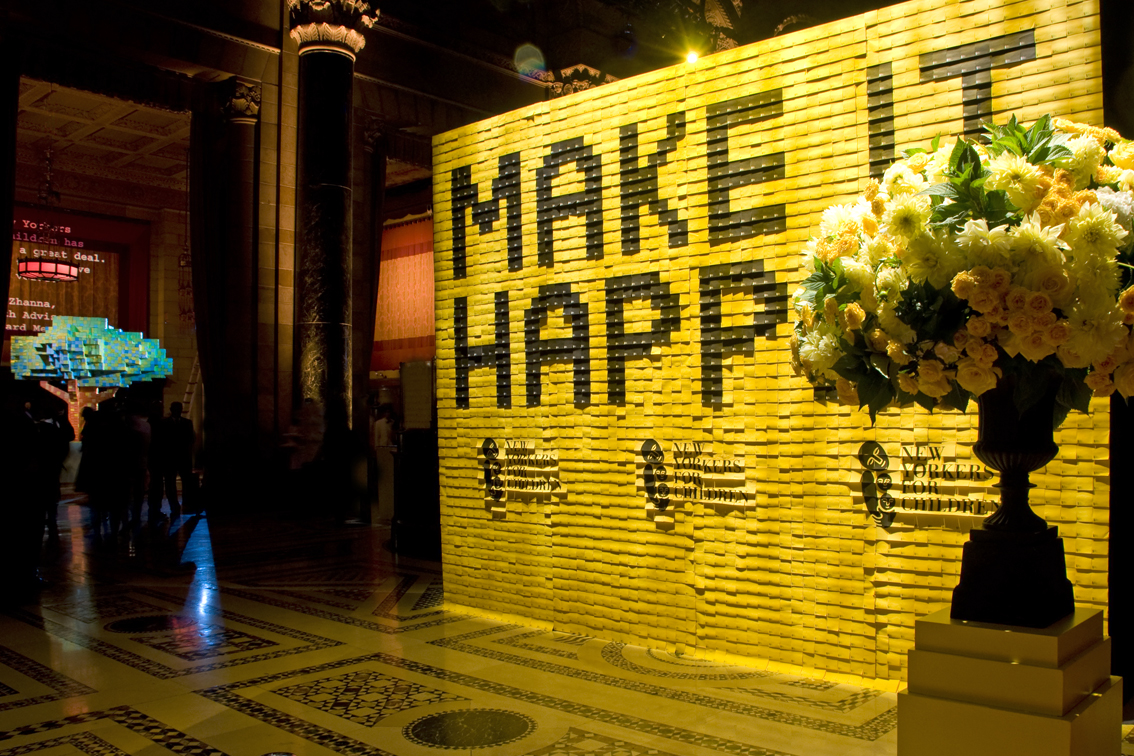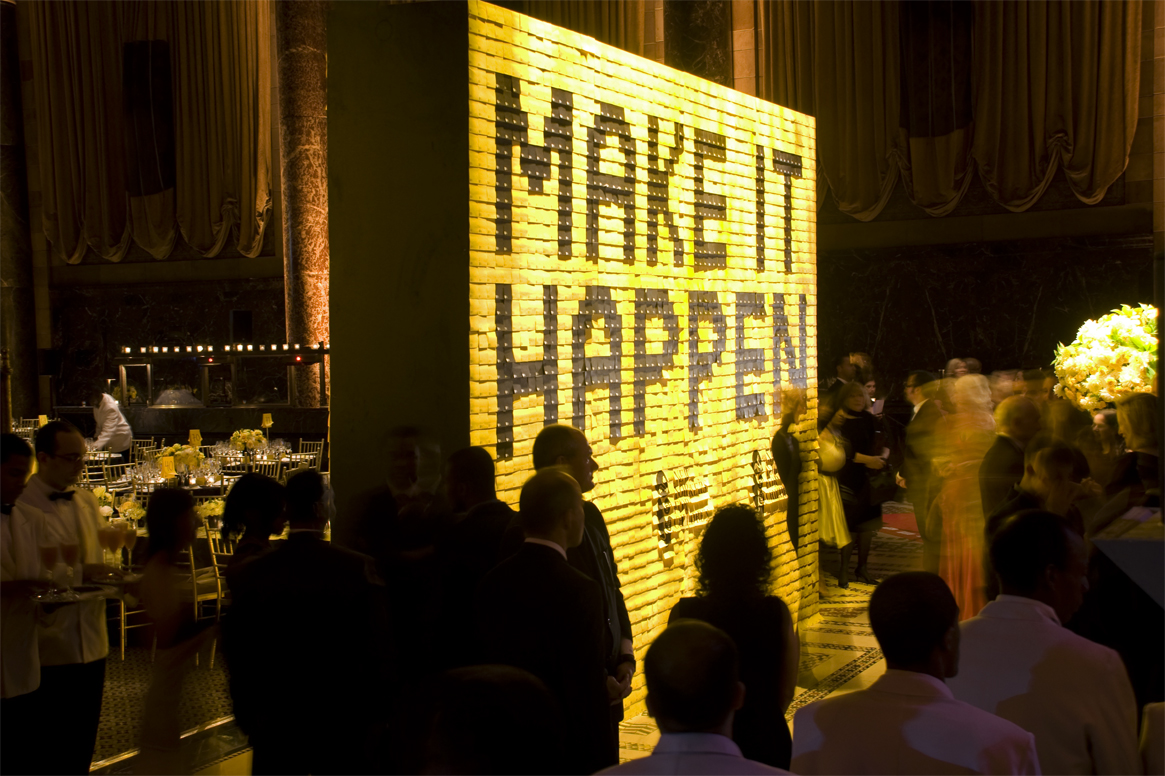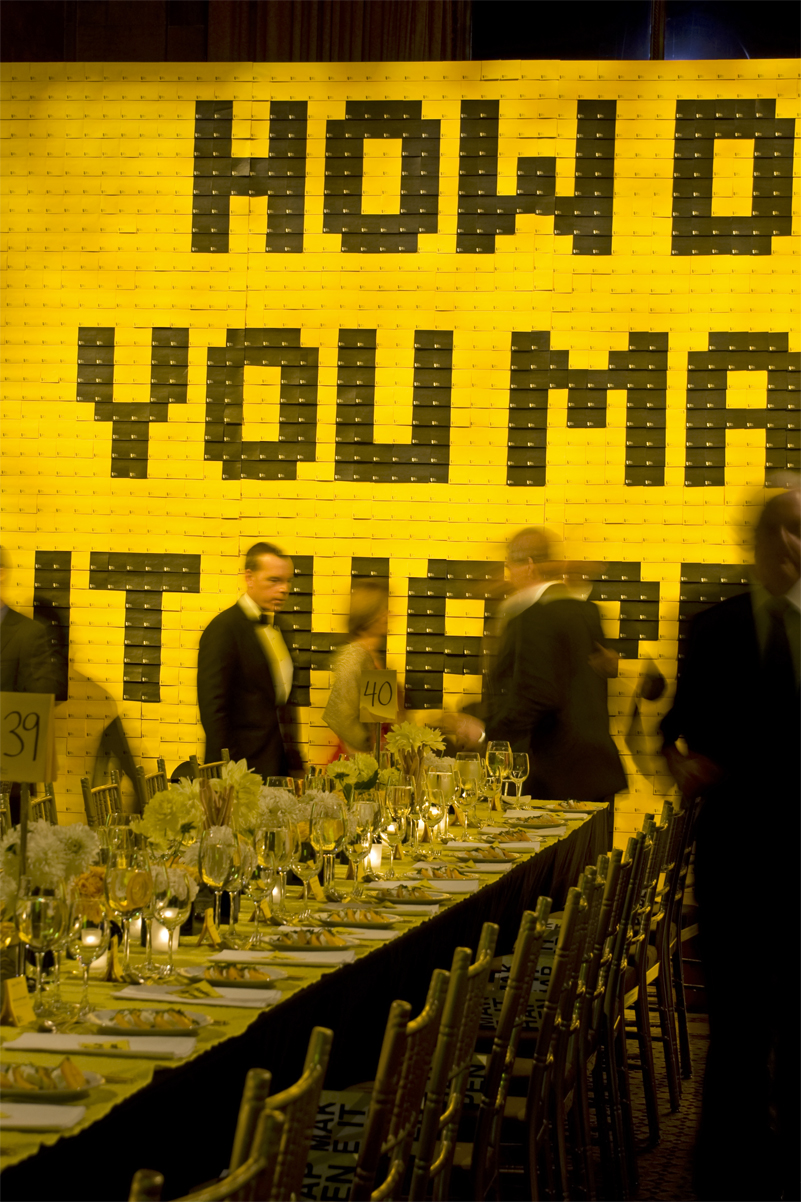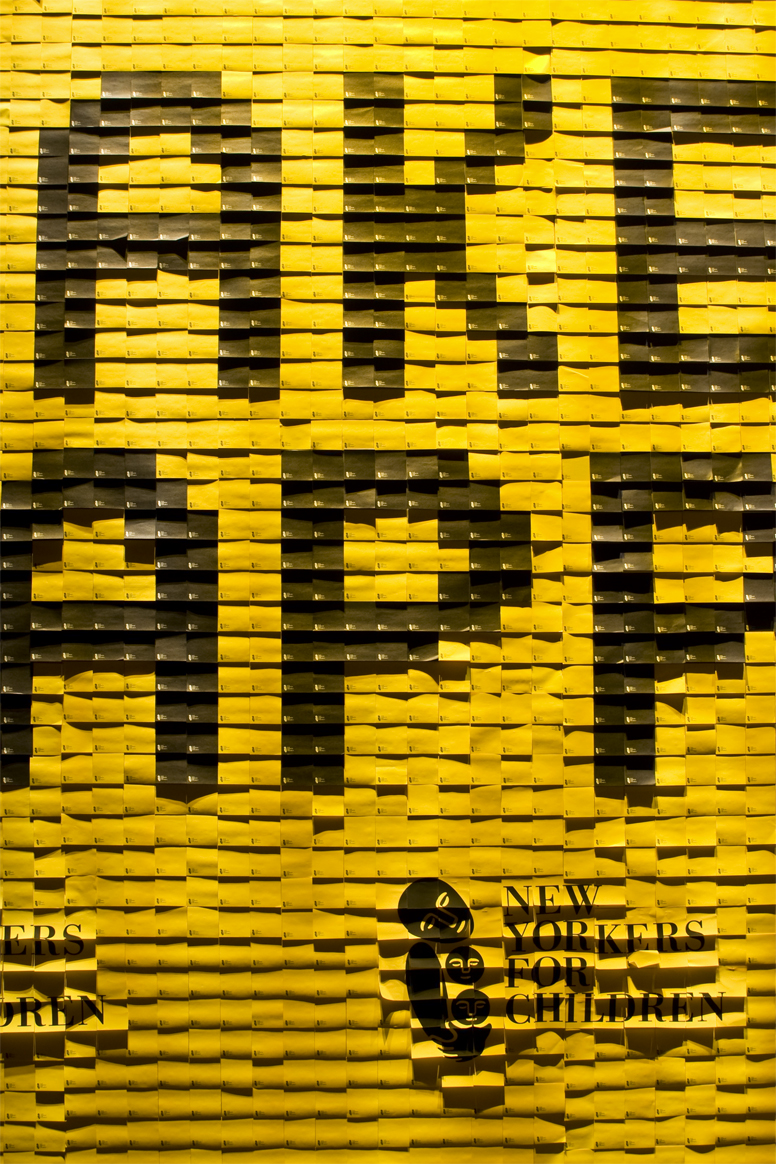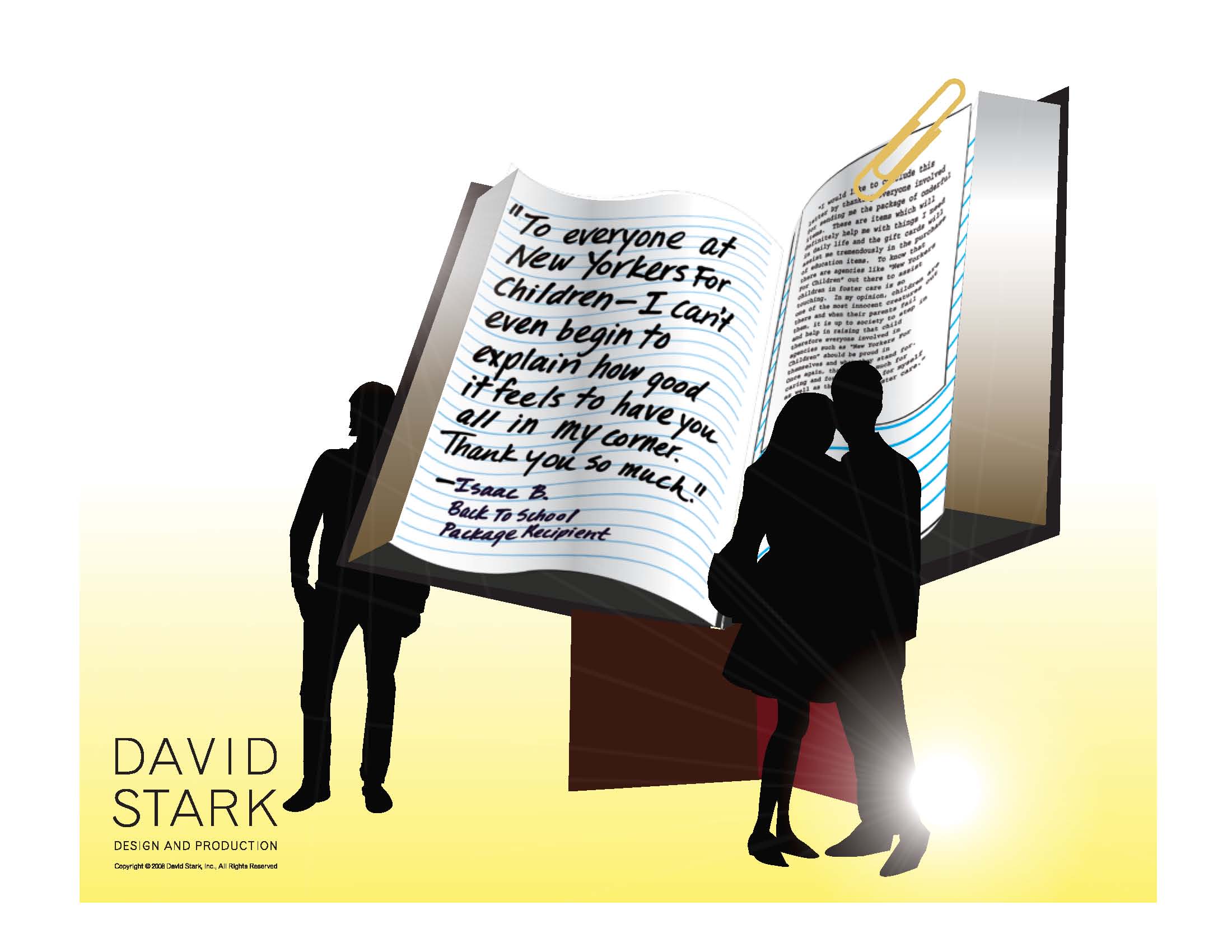 The archetypal black and white marbled composition book becomes the evening's symbolic hero, trumpeting the importance of education in grand proportions.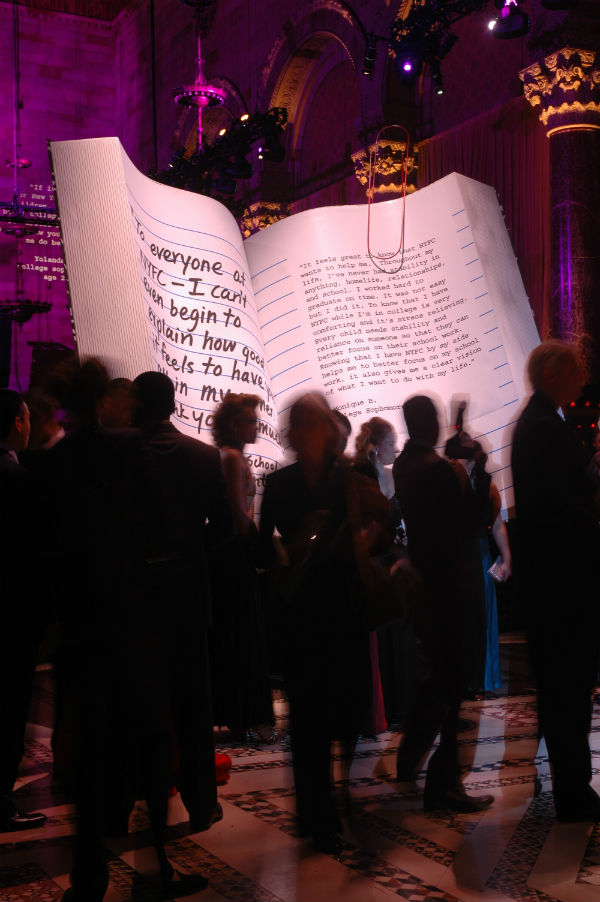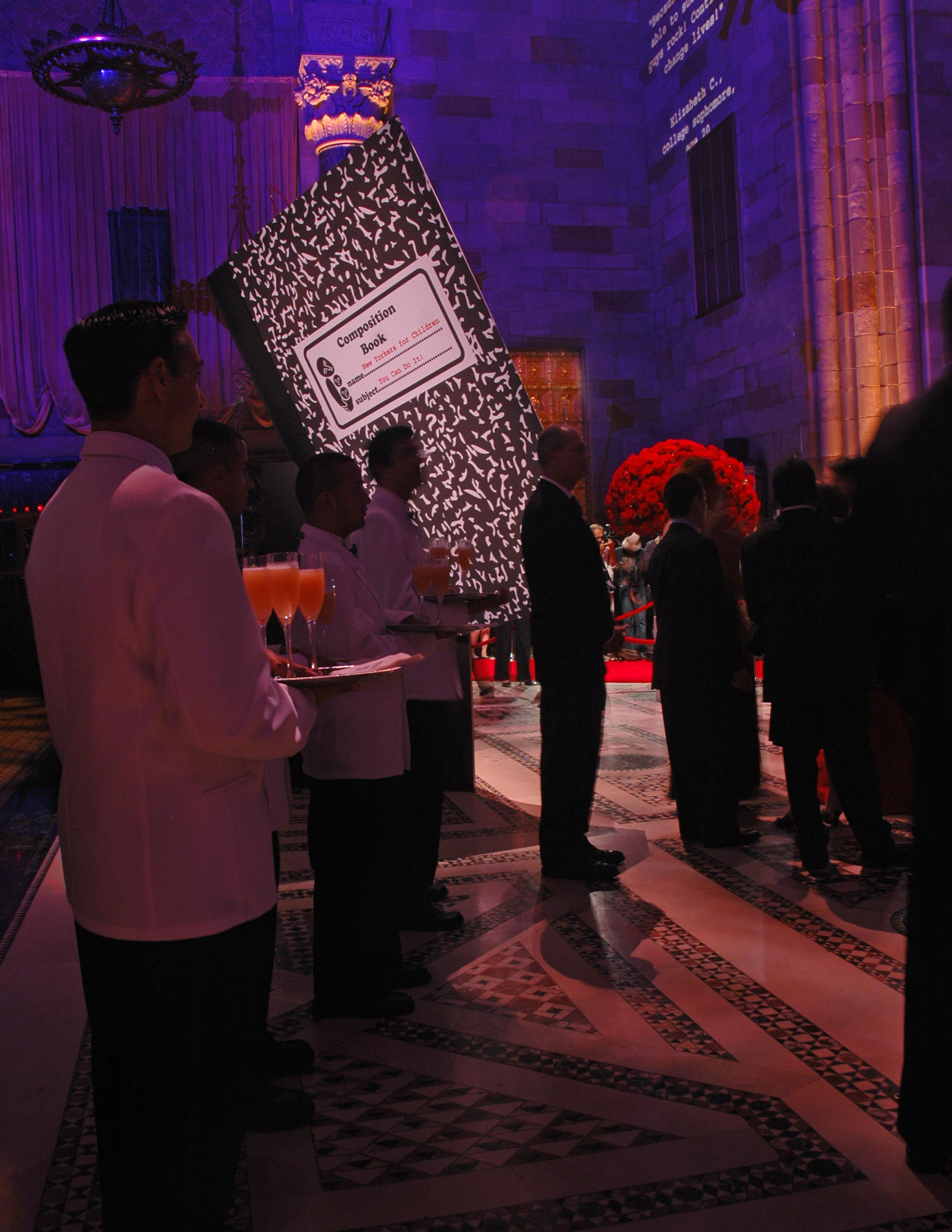 It's very meaningful for us to create alongside our partners at not-for-profit organizations. Some people say that it is hard to design by committee, but frankly, we LOVE the collaborative process. It pushes us to creatively break new ground all the time, and I am thrilled to have reached a time period where folks embrace the power of design, requiring it to be both beautiful AND a metaphor for real meaning. It is THAT desire for conceptual meaning that keeps me endlessly inspired, that drives us to push these installations into the realm of art. A big congratulations to my friends at New Yorkers for Children. Thank you for your vision and partnership. I am so proud of the work we have done TOGETHER over all these years.