The emergency that recently drew the world's eyes to Mali, that largely arid and desperately poor country stretching from the Sahara Desert southward to the Niger River, has now left its prime position in the West's news media, but enormous humanitarian challenges remain.
Radical Islamist forces that professed loyalty to Al Qaeda and took over the north of the country have now been expelled from power by Mali's former colonizers, France, along with allied armies from neighboring African countries. But the human cost of the violent upheaval goes on, and needs continuing international attention for it ever to reach full resolution.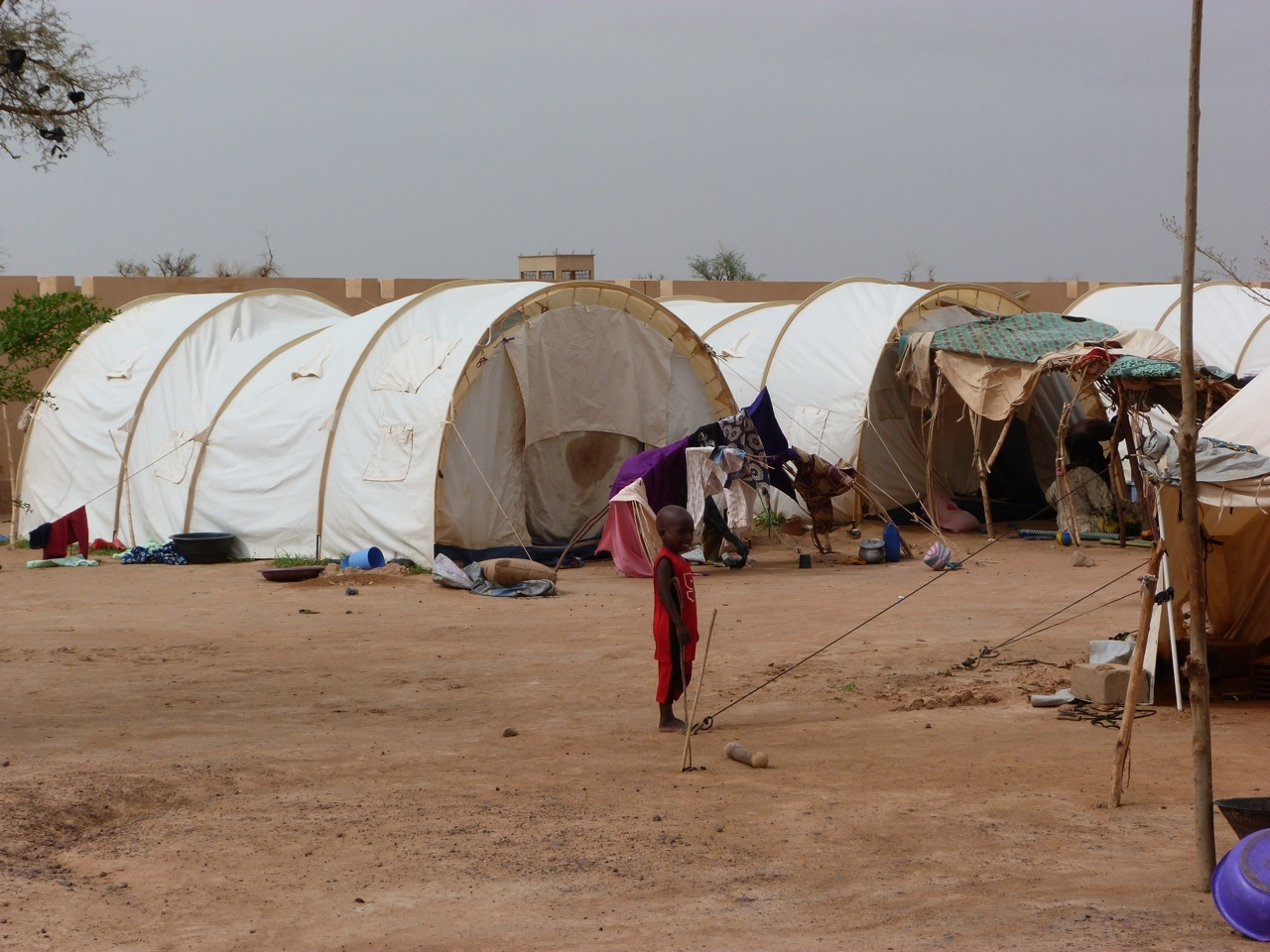 Even as civil order is to some extent being restored, the climate of instability that remains means that about 40,000 people per month are still being displaced from their homes, according to recent counts. In the words of Francesco Paganini, executive secretary of International Disaster Response for the United Methodist Committee on Relief (UMCOR) in New York: "That's an extraordinary number in a small nation of fifteen million people. We must not forget them."
UMCOR is supporting Mali's internally displaced persons (IDPs) by helping to fund the relief efforts of GlobalMedic of Canada. This Toronto-based non-profit agency has considerable experience in Mali, and has built a strong track-record of effective work around the world since being formed in in 1998.
Mali's large displaced population inevitably has many pressing needs. For example, the 50,000 or more IDPs clustered in and near the capital city, Bamako, struggle daily to get access to clean drinking water. The few water sources that are available can often be badly affected by toxic contamination.
So a major priority for UMCOR's funding goes to a program of distributing water-purification tablets, known as Aquatabs. The tablets reach vulnerable families through a local implementing partner, Bonne Vie, meaning "Good Life." Bonne Vie's staff and volunteers are trained in the skills of Aquatab-based water purifying, and in turn will ensure that recipient families employ that knowledge fully, and pass it on to other families in their community. Each individual tablet purifies one or even ten liters of water (the tablets come in two sizes and strengths).
UMCOR is also partnering in Mali with the International Blue Crescent, headquartered in Turkey and a frequent collaborator with UMCOR, especially in predominantly Muslim countries like Mali. (The population is 80 percent Muslim). IBC's UMCOR-funded work is concentrated on the regional hub-town of Mopti, located between the capital and the northern battlegrounds. While full-scale hostilities may have ended, unexploded landmines and other hazards are still making life unbearably insecure for many northerners. As a consequence, there are now 20,000 new IDPs, or more, in and around Mopti.
IBC's program is ensuring that IDP families receive essential foodstuffs and access to basic medical assistance. The food supply comprises rice, oil, sugar, milk, and flour, and medical kits are being allocated to the four primary health-care units in the Mopti region.
With hidden landmines still taking their toll -- especially among children -- and so-called "mopping up" operations by armed forces still continuing, there will inevitably be a need for outside help in Mali well into the future.
As Paganini observes, "The Mali situation is far from resolved, even if to the world's media it may appear to be so."
* * * *
Read more of David Tereshchuk's media industry insights at his regular column, The Media Beat, with accompanying video and audio. Listen also to The Media Beat podcasts on demand from Connecticut's NPR station WHDD, and at iTunes.