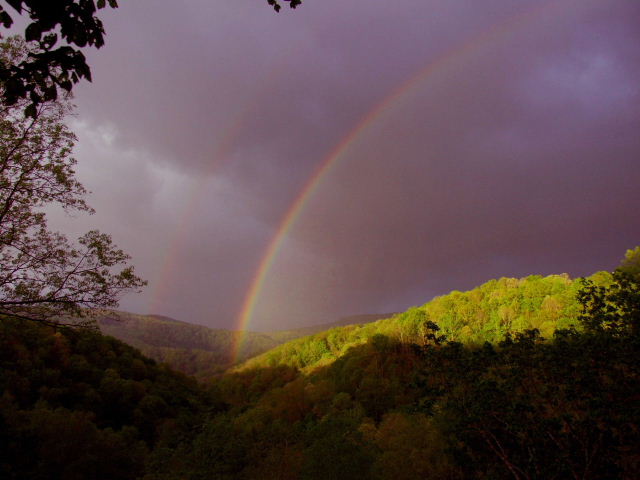 Giving. It's who we are, America. Giving. It's what makes us great. Today, I encourage each of you to bring this gift -- of giving a random act of kindness -- home. Home to our families, home to our friends, home to our neighbors, home to those who are in line behind us (be it at a Starbucks or at a toll booth), we have within our grasp the ability to brighten someone's day, if only for a moment.
I read somewhere that there are two basic impulses -- to either grasp or to give. I've learned through the years that grasping what we have too tightly, as well as grasping for what we do not possess or control, generates an insurmountable amount of stress and anxiety. On the other hand, giving up what we do have and giving up control, releases both stress and anxiety by lifting up others and it turn, ourselves.
Thus, we can deduce that continually wanting and having more does not produce happiness, only anxiety. My college professor and friend Charlie, always drilled the following mantras into his students' heads, myself included. "Give whatever we need the most of." After all of these years, I still remember it. If you long to be happy, give happiness. If you long to be loved, give love. If you are in need of joy, give joy. And if you are desperately in need of money, give money. Remember the old adage, "What goes around, comes around?" Trust me, it works.
Just this morning, right after dawn, I picked up a woman walking along the road whose car had broken down. Before her was a four mile walk to her house and she was taking it in stride. Fortunately, she knew me and welcomed the lift. As I dropped her off, she asked if she could pay me for the trouble of going out of my way, which I politely refused. What she did next surprised me (to the extent that you're reading this blog). She said, "Since you won't take my money, please take this smile. It's from my heart. May it fill your heart with joy, just as your kindness today, filled mine." Awesome. No, priceless is a better word.
This simple early-morning random act of kindness changed my outlook for the entire day. And when you start performing these acts today and tomorrow, I promise they will change your outlook as well.
I think we should call these random acts of kindness, "RACKS." To remind us that just like in the game of pool, when you're done you "rack em" and start again. I believe we all have the power, whether we have much or little, to make a difference in the lives of others. These differences are contagious and will spread random acts of kindness throughout our neighborhoods and towns.
All it takes is one brief moment to give rather than grasp, to brighten your day and someone else's. One RACK at a time.
Share your RACK with me. Inspire us to inspire others by your random acts of kindness. I'd like to know just what you did and how it made you feel.
For more by David Wilson, click here.
For more on happiness, click here.