At some time or another, we all take stock and consider ways to reinvent ourselves professionally. During a recent trip to visit WaterAid's program in Tanzania, my first to this beautiful East African nation, I was inspired by the entrepreneurial spirit and innovative nature of a group of tradesmen based in Pemba and Mundele villages near Babati who jumped at the opportunity to refine their skills so to be sure clean water and sanitation are accessible in their communities. Ali, an auto mechanic I visited, has branched out from offering metalwork services for vehicles to producing rope pumps, a simple type of water pump. Malkadi Dokardi, a carpenter I met, has been able to add latrine construction services to his repertoire since undergoing training offered by WaterAid's local partners.
The involvement of local businesses in developing a reliable supply chain has proved an effective way of meeting the demand for water and sanitation services that have been stimulated since WaterAid undertook Mtumba training, a Tanzanian adaptation of the Community-led Total Sanitation (CLTS) approach. CLTS is an innovative methodology for mobilizing communities to improve their hygiene and completely eliminate open defecation by raising awareness of how safe water supplies and good sanitation can stop the spread of disease.
Malkadi Dokardi, a trainee craftsman, said: "I have been part of the team of nine trained ... to build improved latrines. Here in Mandi many families do not have any toilet. I am going to be able to develop a very good small business now that more families want toilets"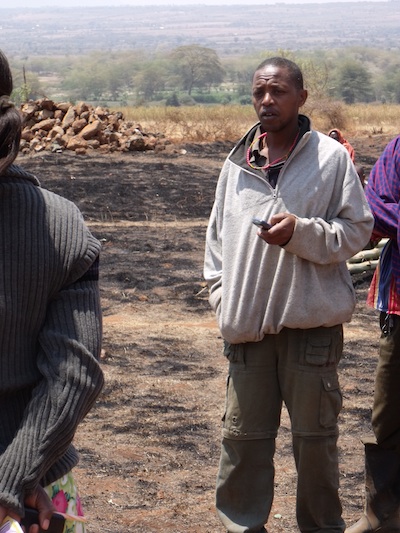 Ali, the mechanic, is producing two types of rope pumps, a smaller one for individual families and a larger one for community groups. These basic, low-cost water pumps are well suited for use in remote rural communities where spare parts are hard to come by due to their ease of maintenance. Community members are trained to make the rope from sisal and the pump uses rubber washers from old car tires. They can therefore repair and maintain their pumps without having to buy spare parts.
While local businesses supply the essential hardware, the whole community plays a part in keeping costs down and ensuring the sustainability of the water and sanitation services that WaterAid helped them to establish by contributing their labor during the construction period, and then making ongoing financial contributions to pay for the systems' upkeep.
Whether it be rope pumps or rainwater harvesting systems or sand dams, technological solutions must be paired with education and investment by local community members in order for projects to be sustainable.
When we landed in Pemba, we toured the program's gravity-fed system that transports water from a protected spring through two miles of underground pipes to 22 standpipes in the community of 8,000 people. Since the system was completed in December 2011, people from around the region have moved to Pemba simply because the community has access to safe water.
Each family pays 500 Tanzanian shillings, or $0.31 a month, which entitles them to collect a maximum of 50 liters of water per day. Families can buy extra water for their gardens and their livestock. The money collected is ploughed back into a maintenance fund, ensuring that any necessary repairs can be paid for.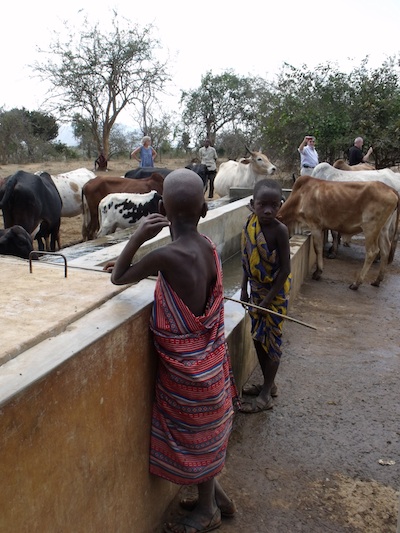 The business boost is not restricted to those directly involved in providing services for the program. Everyone gains from reduced time carrying water, time that can be directed towards other productive uses for the community.
I also met Juliana Grevas, a mother of five children between the age of three and 17. She described how she used to walk over an hour and a half to collect water that made her children sick. She shared the challenges of carrying heavy jerry cans on each trip. She often made two or three trips a day and frequently had to wait in line. Now that her community has a safe water supply, a short 50 meters from her home, she spoke with great enthusiasm about her time now spent working on her farm and collecting firewood, which brings an income to her family.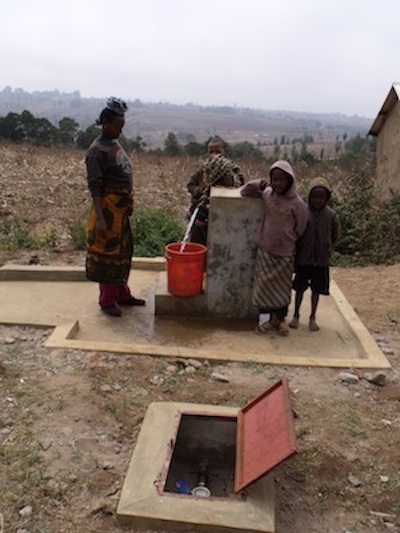 As time for farm work increases, so nutrition improves, there is more produce available to sell, and money spent on healthcare for water-related diseases falls. Families are able to take steps out of poverty, are better able to afford to invest further in their water and sanitation services, and now have local artisans able to offer those services.
What makes for a successful project in each of these cases is enthusiasm in the local community, resourcefulness of international and local players and a long term plan for the upkeep of new water and sanitation services. The technical approach is certainly important, however, the solutions must be paired with education and full participation of local community members in order for programs to be sustainable.
This blog is part of our #GivingTuesday series, produced by The Huffington Post and the teams at InterAction, 92nd Street Y,United Nations Foundation, and others. Following Black Friday and Cyber Monday, #GivingTuesday - which takes place for the first time on Tuesday, November 27 - is a movement intended to open the holiday season on a philanthropic note. Go to www.givingtuesday.org to learn more and get involved.