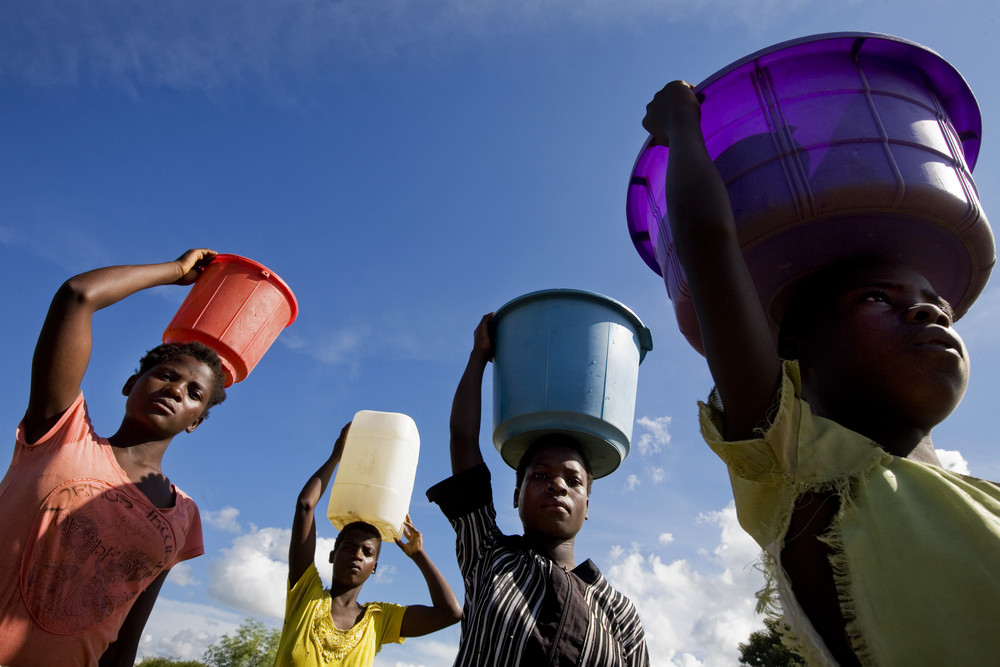 It's a big moment, and one that has been long awaited: the U.S. Agency for International Development (USAID) has released its first-ever Water and Development Strategy -- a roadmap of the U.S. government's approach to water programming that focuses on efforts to save lives through the provision of sustainable water, sanitation and hygiene services.
Smart, timely and refreshingly community-centered, I couldn't be happier to see this landmark global strategy finally introduced. My organization, WaterAid, has spent more than 30 years working side by side with people in the world's poorest communities to improve access to WASH services. In 27 countries ranging from Bangladesh, and Madagascar to Nepal and Tanzania, we've seen first-hand that investing in safe drinking water, sanitation and hygiene is one of the most efficient and cost-effective choices we can make for child health, nutrition, management of precious resources, women's empowerment and education.
For more than three decades, WaterAid has been privileged to see how U.S. government leadership has had a ripple effect, spurring non-profit organizations, for-profit companies and academic institutions to bolster their own efforts to support sustainable access to safe drinking water, sanitation and hygiene education. These efforts have dramatically transformed the lives of millions of people.
Cynics in the crowd will be asking if USAID's Water and Development Strategy is just another case of pretty words on paper. This is always a risk, and when it comes to policy, nothing is ever perfect. However, this strategy opens doors to better helping communities to help themselves; to saving lives by establishing water, sanitation and hygiene as strategic U.S. foreign aid objectives towards advancing health and development. My hope is that U.S. missions around the world will now respond to the encouragement provided by this paper and launch initiatives that are sustainable and that can be taken to scale.
My excitement, however, is tempered by the knowledge that the strategy is only the beginning, and not a perfect one, at that. The key will be how it translates into real partnerships that provide the right services for the people who need them most.
Each year, water, sanitation and hygiene programs constitute less than one percent of USAID's global investments. The International Affairs Budget is, in turn, less than one percent of the entire federal budget. These are limited resources that have enormous impacts on human lives, well-being, U.S. national security, and global economic stability. They must be used wisely and monitored well.
Yet, according to State Department reports, USAID spent approximately 20 percent of its limited water and sanitation budget in countries where 75 percent or more of the population already has access to safe drinking water and sanitation in fiscal year 2011. It's easy to get lost in these numbers, but the reality is that many people who are in need of clean water, sanitation and hygiene education are simply not getting it.
What concerns me most is how the Water and Development strategy stops short of really meeting the requirements of the Senator Paul Simon Water for the Poor Act of 2005, which established that water, sanitation and hygiene investments must be committed to countries where access to WASH is most critical and where it is expected to have the greatest impact on other international development goals (such as improving conditions for people with disabilities and providing women and girls with more opportunities to work or go to school instead of collecting water). That is precisely why I am setting my sights on Congressional leadership to enhance accountability towards the poorest of the poor; USAID's strategy simply doesn't convince me that its focus on the poor will improve upon its recent spending trends.
Over the past years, Congressman Earl Blumenauer, Congressman Judge Ted Poe and Senators Bob Corker and Dick Durbin have shown exceptional bipartisan leadership on improving the pro-poor focus and transparency of USAID's WASH programs. Thanks to their dedication and the committed advocacy work of organizations like WaterAid, we expect the 2013 Water for the World Act to be re-introduced to Congress in the coming weeks.
Water for the World offers an opportunity to ensure that the people who are truly most in need are the ones who benefit most from U.S.-funded water, sanitation and hygiene education services, and will require improved transparency on how U.S. taxpayer dollars are invested in WASH. This approach would enable us to do more of the right thing with the funding that we already have. It would help us make better use of existing funds for water, sanitation and hygiene education, strengthen accountability for programs already underway, and ensure the greatest possible impact on poor communities without spending new money or creating new bureaucracy.
I am optimistic about these advances. USAID's global Water and Development Strategy is an excellent first step in the right direction and one that offers U.S. missions the opportunity to transform lives through innovative investments in water, sanitation and hygiene that really focus on the many benefits of WASH, such as to health and nutrition. As we look to the next step, passage of the Water for the World Act will ensure that the ripples begun with this strategy will really start to make some waves.
Photo credit: WaterAid / Kate Holt