We've waited seven years for this!

Ever since Fox canceled Arrested Development in 2006, many die-hard fans have prayed for the show to be resurrected. Fans, no doubt, rejoiced in 2011 when Netflix struck a deal with 20th Century Fox to revive the cult classic. Now, the day of reckoning is close at hand. Last month, Netflix announced all 15 episodes of Season 4 would be available through the streaming service on Sunday, May 26th, according to ABC News. Last week, Perez Hilton declared that the Hollywood premiere of the show at the famed TCL Chinese Theater took Los Angeles "by storm."
After waiting and hoping for seven years, another two weeks might seem like nothing, right? Wrong.
One Twitter user Simela had this to say:

Another user j.Bowman admits: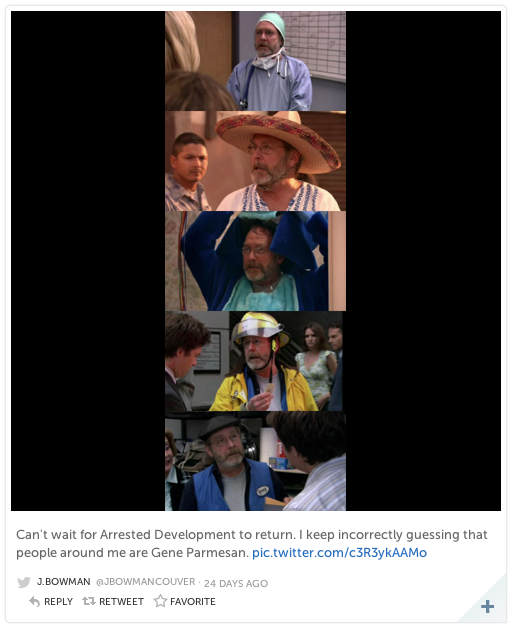 So for fans like Simela and Mr. Bowman who absolutely can't wait for May 26th to roll around, here are a few ways to pass the time: