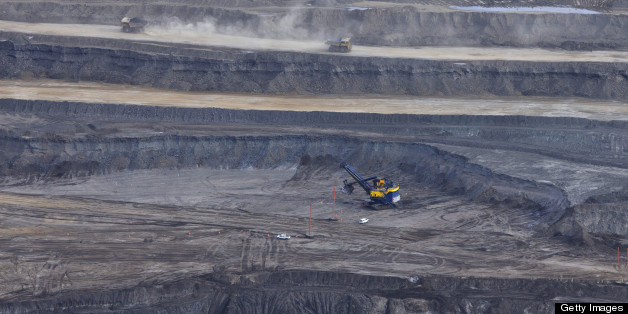 Shodo Spring is sixty-five, a mother of two and grandmother of four. She is also a Buddhist priest. This July 4, Shodo (her 'civilian' name is Janet Cedar Spring) will begin a 1,200-mile walk through the Great Plains of Alberta, Saskatchewan, Montana, South Dakota and, finally, Nebraska. She is inviting all who feel called to join her on this Compassionate Earth Walk whether for a few hours, a few days or the entire three- to four-month journey.
Not coincidentally, the Compassionate Earth Walk will follow the route of the proposed northern section of the Keystone XL Pipeline from Fort Hardisty, Alberta, to Steele City, Neb. Shodo's inspiration for the walk came during a monastic retreat six weeks after she was arrested for protesting the pipeline construction. She says, "We walk in response to climate change and in gratitude for the Earth that has given freely to us for so long. We walk as an act of healing both symbolic and literal, including healing of the walkers, the land and the communities impacted by the pipeline."
This will not be the first time in history that such a walk has served to highlight the need for social change. On March 12, 1930, Mohandas Gandhi set off on the 240-mile Salt March in non-violent protest against the British monopoly and tax on salt production in India. One hundred thousand Indians lined the road as Gandhi set off. By the time the walkers arrived at the seaside village of Dandi to gather sea salt, the campaign had significantly impacted world opinion in favor of Indian independence and had motivated many Indians to join the movement.
In 1965, Martin Luther King led three separate marches from Selma to Montgomery, Alabama. The first two marches were aborted by violence. The third time was the charm and, protected this time by federal troops, the marchers arrived in Montgomery and catalyzed a pivotal shift in awareness and public opinion towards the civil rights movement. Today the protest route is named the "Selma to Montgomery Voting Rights Trail".
Though Shodo laughingly dismisses any comparisons to Ghandi or King, she believes that most of us understand that we are in trouble. We may not be scientists, but we see and hear the scientists' warnings that our actions are quickly pushing the climate out of balance. We see the headlines stating that atmospheric carbon dioxide is now at a higher level than at any time in the past three million years. We have never been to the Arctic, but we realize that the ice up there is disappearing with stunning and unprecedented rapidity. We may even realize that the disappearing ice is already wreaking havoc with our weather patterns in the forms of drought and superstorms.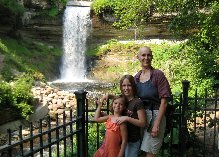 But, perhaps above all, we 'get' that, unless humanity soon changes course, it is our children and grandchildren that will truly feel the brunt and impact of our negligence. Though we may be troubled and perhaps even moved to take action by this realization, we may also feel helpless. We may feel overwhelmed. Carbon emissions need to be reduced quickly (about 5 percent a year starting now) but they are increasing 3 percent annually. Most of that increase is not even occurring in the United States or Canada, but in China and India and Brazil. So we ask ourselves, "What can I possibly do?"
There is not a simple answer to this question. An "every means at our disposal' approach is being employed. Some cut down on their personal carbon footprints, some write to politicians, some work for climate advocate organizations, some have conversations with fence-sitting family, friends and neighbors, some put their bodies on the line in protest.
And, like Gandhi and King before them, some will walk. The State Department has just issued another delay on its decision of whether to approve the pipeline's construction. The constant pressure of public protest is having an effect. The truth is that the greenhouse gas contribution that tar sands would make is simply not affordable if we want our children and grandchildren to have a hospitable world. A myth supported by a fossil fuel-influenced State Department report is that even if Keystone is rejected the tar sands will easily find another route. This is not accurate.
Oil Change International finds:
"There are many compelling arguments against the assertion that the tar sands will be fully exploited regardless of the Keystone XL pipeline. Other proposed pipelines also face substantial opposition. Further, increased costs associated with alternative such as rail make it clear that Keystone is far and away the industry's first choice, and industry experts have been the first to admit this."
Part of the reason to draw attention to the pipeline is, indeed, to halt its construction. But there is also a symbolic point to be made, and it is a powerful one: "We need to reconsider our entire relationship with the planet," says Spring, "instead of viewing it as resource, we can remember that we are part of the family of life." The time is fast approaching when many of us will clearly understand that we have a choice to make: "Will we take a stand in the name of our children and grandchildren?" Perhaps that time will come if the entire Arctic Sea Ice melts away this summer or the next. Perhaps it will come if the next superstorm hits us where we live.
When all is said and done, however, it seems that 'scare tactics' alone do not seem to be an effective method to communicate and motivate around climate change. There exists a deep human need to be inspired and, in turn, to inspire others. Marches and walks such as the Salt March, the Selma to Montgomery March and the Compassionate Earth Walk serve as such inspiration both to witnesses and to the marchers themselves.
If you are feeling overwhelmed or helpless in the face of the events that seem to be relentlessly overtaking our planet, then you are invited to join the Compassionate Earth Walk or to offer other logistical support. Sometimes just getting out there with a group of like-minded folks, moving your body and being in community can open unexpected doors and lead to surprising inspiration.
Shodo says, "Know that you are welcome to join us in a way that works for you. One group of people will walk the whole way, three to four months. Others will join us along the route, for a few hours or day or weeks. Some will walk through their town, county or state. Some will come with special skills or knowledge to offer to the walkers or hosts along the way."
She continues, "There is a great concern about the future of the Earth, of my grandchildren and everyone's children and grandchildren. I do not know whether it is too late to stop the mad rush toward hotter climate; many tipping points have already been passed. But I will continue to walk in the direction toward a life of connection with the compassionate Earth. By deep necessity, I invite others to walk that way with me."