It's prime pumpkin season. How do I know? Well, the grocery store has entire shelves of canned pumpkin on display and everyone has at least one can in their shopping cart. I know the classic move with canned pumpkin is pie -- and although I am a huge fan of pumpkin pie -- I am on a mission this year to get the nutritious orange puree out of just pie crusts and into some exciting new uses. So here are four pie-free ways to use one entire can of pumpkin this week with no waste!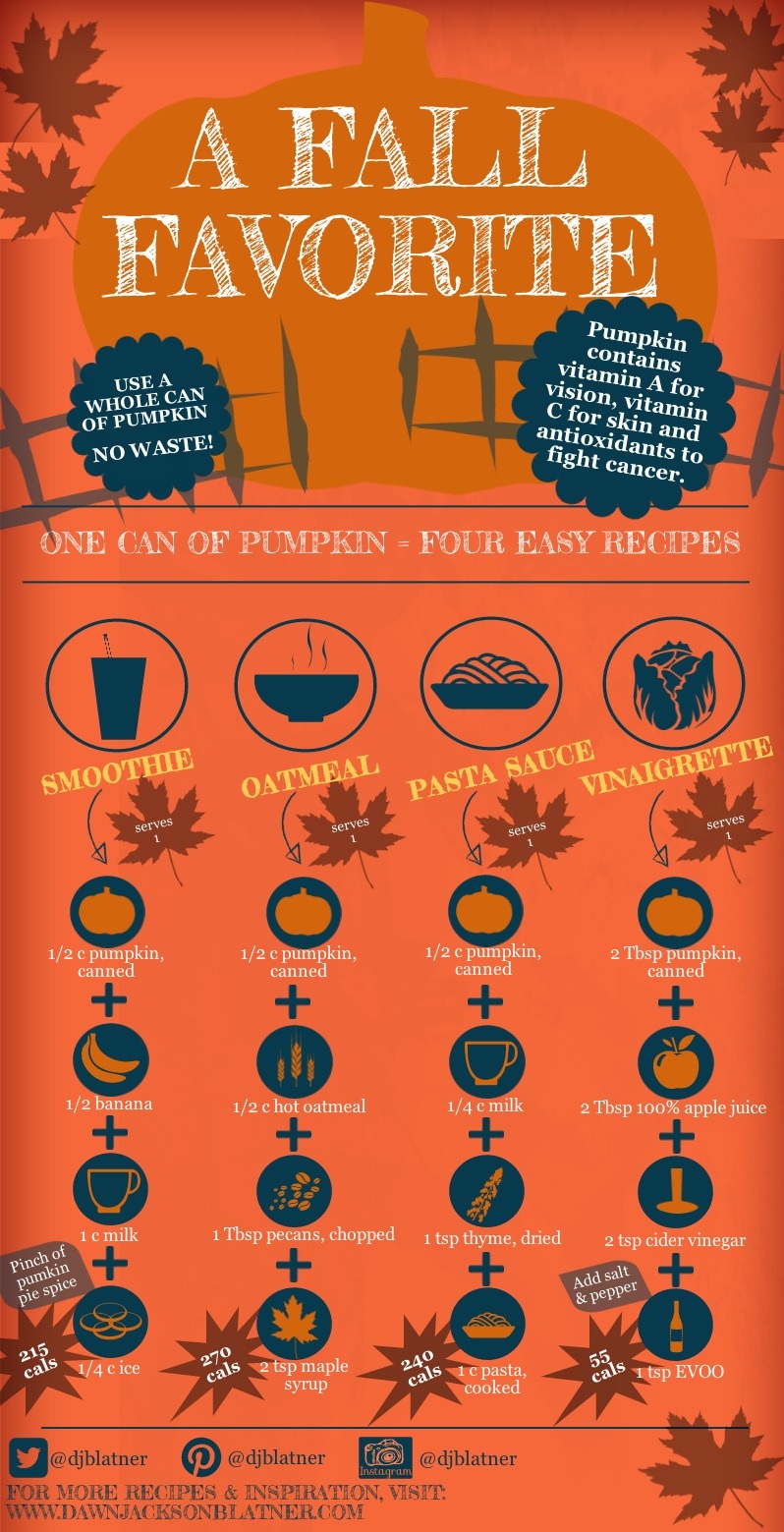 For more by Dawn Jackson Blatner, RD, CSSD, LDN, click here.
For more on diet and nutrition, click here.