A lot of people think of Thanksgiving as a time of autumn leaves, family and friends, apple cider, turkey and pumpkin pie. But for some what's in your kitchen in preparation for the Thanksgiving Day meal needs to have a sign affixed that reads "Proceed with Caution." Studies show that in the U.S., someone has a heart attack every 34 seconds. What is even more disturbing is a younger demographic (ages 21- 31) are suffering with high cholesterol, hypertension and diabetes, which can lead to a stroke and or cardiac arrest. Two years ago around Thanksgiving I became a statistic after feeling fatigued for extended periods of time and was later diagnosed with Type 2 Diabetes.
I am of Jamaican lineage and all of my life I watched what I ate and got plenty of exercise. It wasn't easy but I did it. My life changed after I took a leap of faith four years ago and left corporate America after a twenty-year career as a management consultant. I decided to open up a family owned restaurant called Jamaica Grill and as a business owner, there is the initial state of excitement. That feeling is immediately followed by the non-glamorous day to day battle -- many of them 14 hours long -- and the mounting tension worrying about whether your business will make it.
The way I coped was not eating the balanced meals I was accustomed to, but eating anything and every type of comfort food -- sometimes even in the wee hours of the night. Like many I was an emotional eater. When I finally realized I had to face my Type-2 Diabetes diagnosis head on, I began doing research. I started talking with my customers and found out staggering numbers of them also had diabetes and other heart-related illnesses.
My restaurant is located in the heart of Bedford Stuyvesant Brooklyn, New York just a few blocks from the Marcy Housing Projects (where hip hop icon Jay-Z was raised). According to
Obesity in Bedford Stuyvesant and Bushwick, a neighborhood report from the Brooklyn
District Public Health Office, obesity is common in residents of all ages in Bedford-Stuyvesant and Bushwick. More than 1 in 4 adults are obese and more than 6 in 10 are overweight or obese putting residents at higher risk of heart disease, stroke and diabetes.
The feedback I received from fellow diabetics was that the food was often bland causing them to do what I call "meal cheating." Maintaining a healthy weight and eating a healthy diet are two of the easiest ways to reduce the risks. I began experimenting with recipes, replacing salt and sugar with spices and seasonings. I created a healthy menu option using less rice and more beans, changing portion sizes and introducing garlic string beans with cherry tomatoes, mixed greens with smoked turkey wings, steamed cabbage, and couscous with peas and carrot just to name a few. It definitely provided a different twist on the traditional West Indian cuisine my eatery usually offers but once I began offering the healthy menu options, more people started becoming customers.
I was surprised when rap superstar Drake visited the restaurant. Now he's a regular patron whenever he's in town. Figuring I was on the right track in helping others think differently about food, I had the opportunity to partner with EmblemHealth, CAMBA and the Greater Brooklyn Health Coalition (GBHC) and began leading their Live Healthy free cooking demonstrations.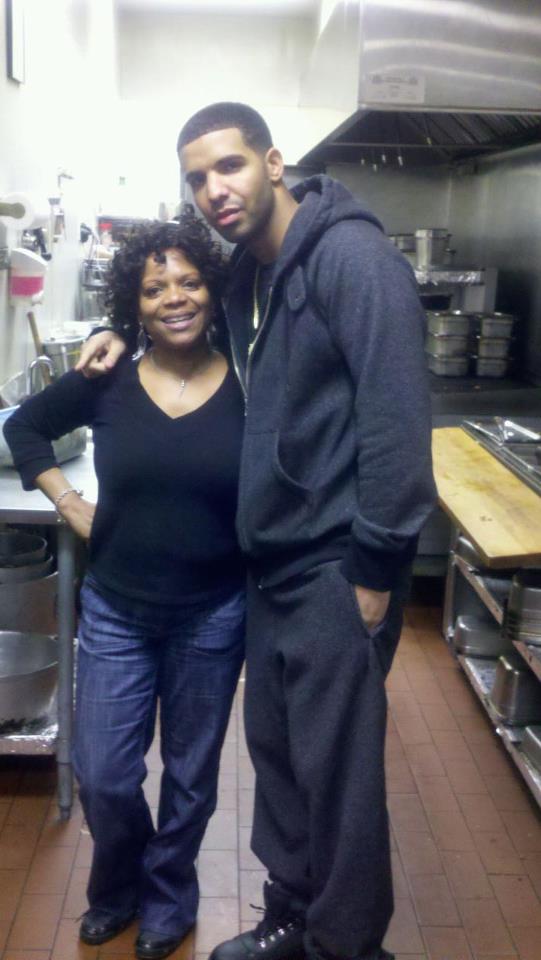 Live Healthy is a neighborhood-based program that builds on the company's tradition of supporting community and free family-fun activities while promoting healthy, active lifestyles and a healthy diet. Through this initiative, I host cooking demonstrations and workshops at a local high school right here in the Bedford Stuyvesant community; other areas could benefit from this type of necessary community programming. It can save lives.
I showcase a wide range of recipes including Grilled Glazed Salmon, Jerk Turkey, Yam Stuffing, Breadfruit Salad, The Great Pumpkin topped with red and green peppers. I call it the great pumpkin because pumpkin and its seeds has an enormous amount of vitamins. Many of the participants are surprised that Drake's favorite dish is the Grilled Chicken. It could be why he stays in great shape. He's proof positive that you can still eat what you like and it can be healthy. That's the idea of my new twist to popular Jamaican Grill recipes.
The feedback from the many of the participants was that they wanted more. I, myself, learned that people desired a wider variety of fitness and nutrition education and information, they wanted the classes to happen more often, and for the cycles to last longer.
That's why I am thankful this holiday season to be able to offer people a different twist on how they eat and prepare healthy meals on and beyond Thanksgiving.
For more information on Chef Dawn Skeete's "Live Healthy" cooking demonstrations, a partnership between EmblemHealth and the Greater Brooklyn Health Coalition (GBHC)/CAMBA, log onto: www.emblemhealthlivehealthy.com. For information on Jamaica Grill/Farm Food Group, Inc, click here.