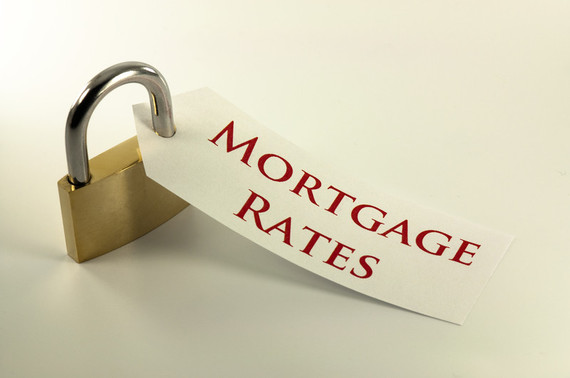 Don't you wish you could lock in a mortgage rate for the next year while you decide when and where you want to buy, or until you get that down payment together? Unfortunately, we can only lock from around 30 to 60 days or so before a closing, so mortgage rate movement does motivate or demotivate buyers.
REITs, Real Estate Investment Trusts, have been doing really well over the past two or three years. A REIT is a trust that invests either in property or in the mortgages that finance it. They are like a mutual fund, with professional management, but tax considerations are different, as they pass through profits to the shareholders. REITs are a way for the very passive investor to get into real estate with modest funds and not have any involvement in ownership or management considerations.
However, the market forces that have helped REITs over the past few years also helped individuals, partnerships and other smaller entities to invest in residential and commercial properties. While inventories haven't been great over the past three years, there are still bargains out there for rental investors buying in the foreclosure market. They're different from the mass foreclosures at the beginning of the crash. Those were often homes with owners still living in them, and they were in ready-to-live-in condition. Today's foreclosures are more often very damaged and in need of significant rehab work to make them livable.
Fix and Flip investors and their buyers are quite dependent on funding for the purchase and rehab, so interest rates overall are of concern. Of course we know that rising mortgage rates definitely impact retail home buying in a negative way. The Federal Reserve has held the line for a long while now at near zero interest rates in order to spur home buying and the economy. Inflation hasn't been a problem, so this policy has remained in effect.
However, the Fed has begun to make comments and issue guidance that seems to be preparing markets for rising interest rates. Economists are predicting rate increases between June and September of 2015. Some REITs and indexes have already begun to show signs of lower expectations due to the belief that interest rate increases are definitely coming soon.
Whether you're investing in REITs or buying single family rental homes, interest rate increases will definitely impact your ROI going into next year. This shouldn't spur you to liquidate your holdings, as there are other factors at work besides interest rates.
• Inventories are still low, and homes aren't coming out of underwater status quickly.
• Rental vacancy rates are still at historic lows with rents still rising.
• Higher mortgage rates will keep more buyers out of the market, which means they'll continue to rent.
• Your investing uncertainty is shared by the general consumer, so they aren't really eager to rush in and buy.
Considering all of the balls in the air, juggling investments right now is tricky. Hold the line on what you have, and be very selective and use a sharp pencil in calculations for new deals.
PHOTO GALLERY
10 Most Expensive Cities To Buy A Home