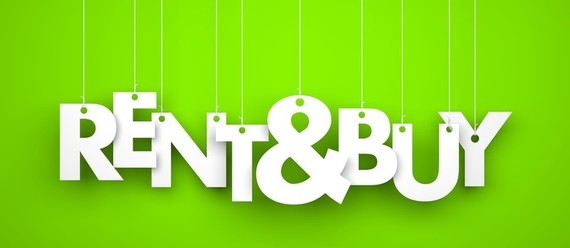 There are a great many people sitting on the sidelines when it comes to a home purchase. There are plenty of valid reasons for their hesitation:
• Can't get the down payment together.
• Credit score needs improvement.
• Younger first time buyer has college debt.
• Younger buyers living with parents with fewer good jobs available.
• Concern over current employment.
• Younger buyers saw relatives lose homes to foreclosure; hesitant to buy.
Whatever the reason(s), there are many people out there who may want to own a home now but can't pull it all together in the short term. They understand that waiting could saddle them with a higher mortgage interest rate, but it's a risk they feel they must take in an uncertain market.
Lease Purchase or Rent to Own - What is It?
In a lease purchase or rent to own deal, the seller leases the home to the tenant-buyer for a specified period. On or before the end of that period, the buyer has the OPTION, not the OBLIGATION to purchase the property. In other words, the tenant-buyer pays the lease every month and at some point can exercise their option to buy at a pre-determined price. That price can be a set dollar amount when the agreement is signed, or could be something like "at the appraised value as appraised by .......(jointly acceptable appraisal company)."
Buyer Benefits & Investment
The tenant-buyer gets to contract for a home they would like to own. The can take the time to rebuild credit and gather a down payment as well. These agreements are typically for three to five years in length. Remember that the buyer can simply move out at the end of the lease with no obligation to buy. However, if they're serious about wanting to own the home and believe they'll make it happen, they can do some improvements for their future benefit.
There is a cost for this option. It's the option premium, a set amount of cash on the front end. It will be much less than a down payment, but it is non-refundable no matter what the outcome of the arrangement. In other words, if the option costs the buyer $2,500, they will not get that back, and the seller gets it and can spend it on the front end. The good news is that often the option cost is not much more than the first and last month lease requirements for a regular rental.
If you shop hard, you can find a highly motivated seller who has a need to move but hasn't been able to sell. This gives you a better negotiation position with regards to the future purchase price. You taking over their mortgage payments as a lease frees them up to move on with their lives. They of course must understand that they could end up with their home again at some point.
Seller Benefits
The seller who may have been unable to sell but needs to move for better job opportunities or other reasons can do that. The get a moving stake in the form of the option payment. The set the lease payments to cover their mortgage, so they don't carry away monthly dollar obligations. Of course, they want to carefully check out their tenant-buyers to be sure they're good rent payers.
Sellers can also usually expect that better care will be taken of the property. The tenant-buyer intends to own the home at some point, so they take better care of it than a normal renter would. The agreement could also make them responsible for normal repairs, unlike the normal lease. Sellers like this as well.
Care in the Arrangement
Laws vary by state as to whether you can do this and how. Some lenders, if they find out, may call the loan due, but it's rare that this happens, as it's really just a lease with an option at the end. Few mortgages preclude leasing out the home.
Work with an attorney acceptable to both sides and examine the lease documents carefully. They should be fair to both parties.
PHOTO GALLERY
10 Most Expensive Cities To Buy A Home