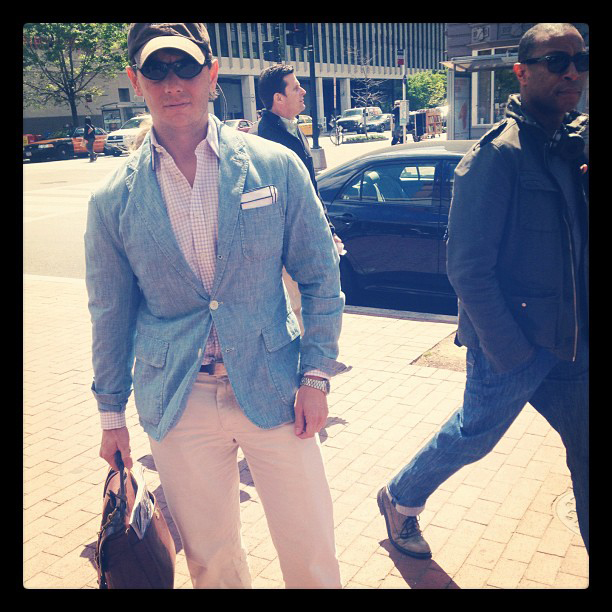 By Marin Cogan, GQ
Hogan Gidley, former Santorum spokesman and GQ's favorite sockless Republican strategist, calls in with these thoughts on Paul Ryan's much-talked about, mostly panned sense of fashion:
"When Paul Ryan walked out on stage at his VP announcement, his suit was so big, I thought his jacket was a batman cape. It was just enormous. Ryan already looks youthful -- and that's a huge positive for us -- but the last thing we want is for Congressman Ryan to look like he's wearing his dad's clothes to work."
"I'm not saying Ryan needs to show up in a screaming tight suit with skinny lapels and a skinny tie, sporting an inch of bare ankle... But with VP-level scrutiny on everything he does, they'll need to get him a suit that fits."
Personally, we want to see the bare ankle.
Read More: Get the Latest Death Race Updates From the Campaign Trail
More from GQ:
The 50 Most Powerful People in Washington
GQ's Glenn O'Brien Assesses Republican Presidential Candidate Style
The GQ Guide: Everything You Need to Know About Wearing Ties