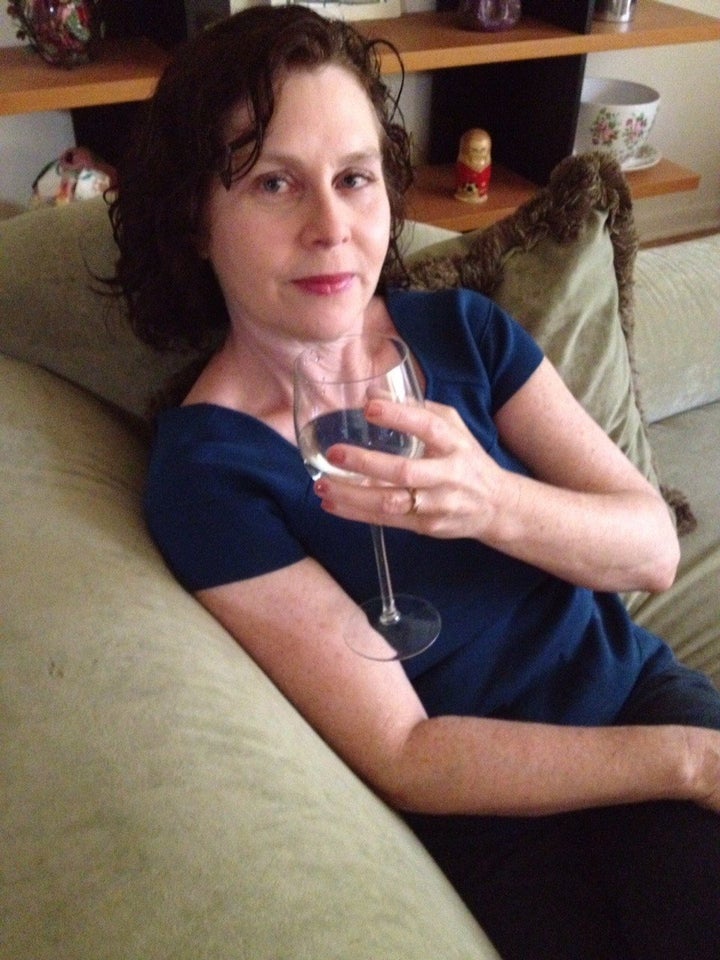 When we got married right out of college, my future husband and I didn't have a lot, or, to be honest, any money. But being a very sweet, romantic guy, he still wanted to get me an engagement ring. So, he found a tiny (.20 carat) diamond ring that was beautiful, suited my tiny hand perfectly and cost under $400. Although the stone was small, it was a flawless white diamond. It sparkled and shone, and I loved to watch the light catch the different facets.
For a wedding band, he gave me a ring that had been in his family for generations. It was a plain gold band that came with a lot of history, and I was honored to wear it. For a couple of months.
By the time I was married a year, both rings were safely in a jewelry box and I have not worn them since. Much as I love the rings, and love being married, I find jewelry uncomfortable and never wear it. Not even a watch. I admire how other woman accessorize outfits with necklaces and bangles. Both my mother and daughter make and wear jewelry and never leave the house without several rings, earrings, and usually a necklace. They look great. I wear a lot of t-shirts and admit that they could use some sparkle, but the few times I try to put on necklace, I feel constricted and off it comes. Bracelets seem to move around a lot and rings just annoy me. I used to be able to wear earrings, because small studs didn't get in my way, but when my daughter was born she pulled on them, I took them out, and haven't worn a pair since. Last time I checked I am pretty sure the holes had closed. I kind of feel the same way about lace and scarves. Turtlenecks are another no-no. Is there such a thing as clothes claustrophia? Or Jeweleritis? Goldphobia? Is this a thing?
On the plus side, it does simplify my life, as I don't have to spend that extra 30 seconds it takes to fasten a necklace or put on a watch. And since I am often late, because I don't know what time it is, those 30 seconds come in handy. My daughter is happy because I passed on to her whatever jewelry I had. I am pretty cheap to buy presents for, since obviously rubies are out. And every now and then I take my rings out of my sad, empty little jewelry box. The diamond still sparkles, so maybe they are forever even when they don't see the light of day.