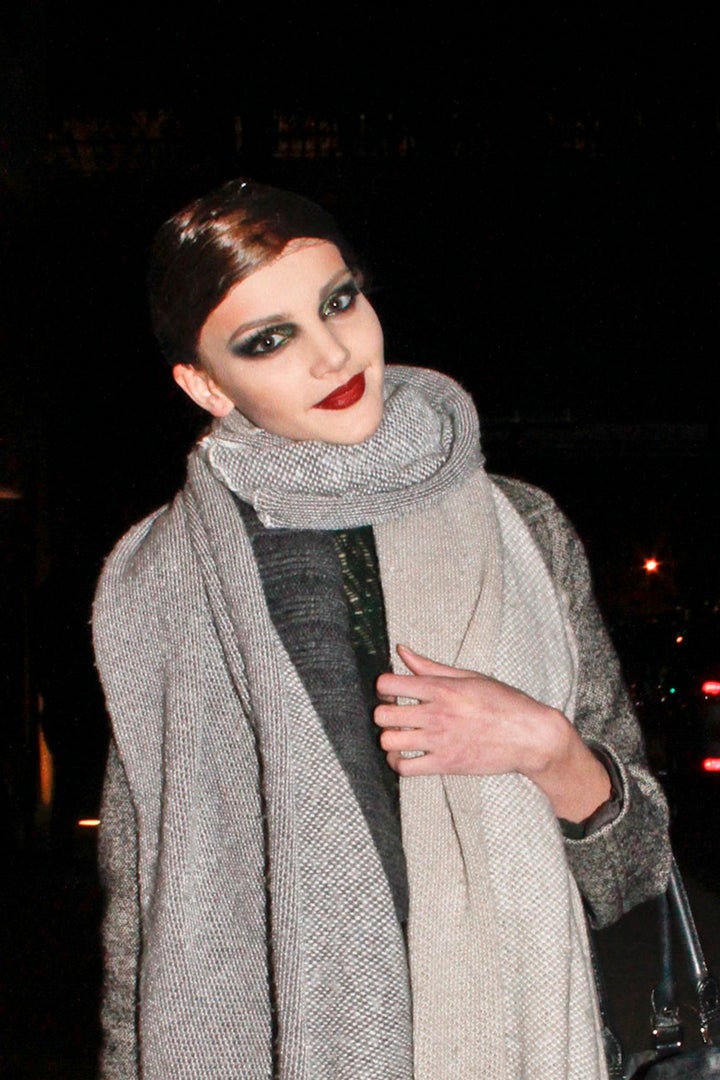 Even though I think it is really poor planning for stores to start selling their fall merchandise in August, when the weather is still 90 degrees and the idea of corduroy or cashmere is unappealing, by Labor Day, I can't wait to get into a sweater.
At the end of the season, I am sick to death of my summer clothes, which look tired and limp from constant wearing and washing. They no longer have the new clothes sheen of vacations and barbecues. Instead, they have stains of BBQ sauce, stretched-out straps and sunscreen residue that will not wash out. I generally find summer clothes cheaply made and less flattering than fall clothes, which bring richer colors, sturdier fabrics and forgiving layers. And they are also skimpier -- sundresses and tank tops are difficult for full-figured women to wear.
During the summer, tights look ridiculous, but if you have pasty legs like me, going bare-legged under a skirt can look pretty bad, too. I have tried bronzing creams to bring my gams to a more neutral shade, but they don't go on smoothly and never look natural. Tights are a godsend, hiding a multitude of sins. As a petite woman, the monochromatic look of dark tights and a skirt make me look taller. And don't even get me started about the shaving, waxing, plucking and polishing that summer clothes dictate. So much skin, so little time. I can't be the only one grateful to be able to hide my unpedicured toes in shoes.
Shopping in the fall is more pleasant anyway. Who wants to spend a beautiful summer day in a store? Buying back to school clothes is an ingrained part of our cultue, even for those of us long graduated. I still remember the excitement of choosing fall shoes and getting my outfit ready for that first day. Every new year brought the possibility of redefining yourself with the perfect look, and the anticipation of a becoming more sophisticated. Summer clothes may be for fun, but your fall wardrobe is for real.

Want more? Take a peek at the photos below to see our favorite fall 2012 trends and be sure to check out Stylelist on Twitter, Facebook, Tumblr and Pinterest.
PHOTO GALLERY
Fall 2012 Trend Report