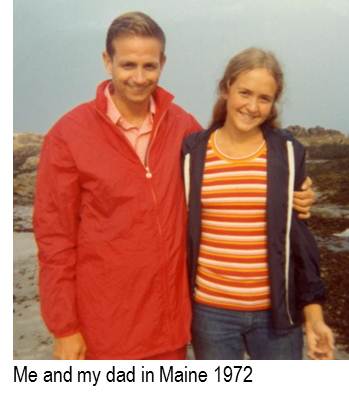 While my dad's busy with his book tour, I decided to hijack his blog in retaliation for his comments about what tough interviewers my brother, David, and I are.
Let's turn the tables and talk about one of the questions I get asked the most... What was it like to grow up with "Mr. Marriott"? Did you ever see him? The answer to the second question is "yes" and reflects what a great dad he really is.
My mother would say that he was never around. But my dad did a great thing, which was to take all of his vacation time when we had our school breaks and be with us. My parents never left us just to be by themselves, unless my mom went with him on a business trip. We started a lot of traditions based on our school holidays. For Christmas every year, we would go to Acapulco, Mexico, where our first international hotel was opened. It was wonderful! And when I was about 14, my dad let me drive the rented Volkswagen Thing all over town... and it was even stick shift! That was the highlight of the trip for me!
People ask us what our favorite hotel is, and we always say Camelback Inn in Arizona, which was our first resort. I spent my 10th birthday there and have gone back every March since. My dad and I have our birthdays five days apart, so we would always celebrate there with my brothers and grandparents. Camelback holds a lot of special memories for us. We would swim all day, and I would dance with my dad and grandpa at night to a band in the restaurant. Dad doesn't like to dance, but he suffered through it for me. We also went to a lot of movies, and you could hear his great laugh all over the theater.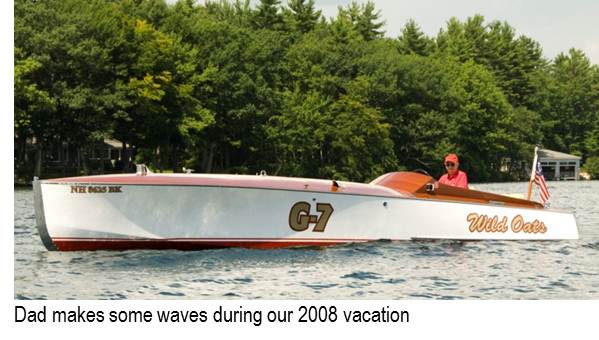 Every summer, we would spend a month at the lake with all of our family and extended family. It was where I really got know my grandparents. My dad would terrify me when he would take me for rides in his speed boat at over 100 mph on the lake. My father loves fast boats and fast cars! He instilled in me a love for being on the water, although I do go slower in my kayak and sail boat than he taught me how to sail. He spent hours teaching us how to water ski as well. We are both happiest when we're on the water.
Dad brought his work home every night. We had dinner at precisely 6:15, and then he would go to his study and work. The door was always open, and he would help all of us with our homework. He taught me how to write and how to memorize pages of vocabulary words. He was also good at math, which I wasn't.
Dad was a huge tease, and in high school he would wait by the back door for me to come home from my dates. He would appear in a flannel pajama top, boxers, black knee socks and a night shade pushed up on his forehead. He was quite the sight, and he scared the boys off every time -- a tactic every dad of a teenage daughter should use!
My dad loves history and is a real patriot. On weekends he would take us downtown to museums, to the Naval Academy in Annapolis, and to some of the Civil War battlefields. He instilled in all of us a love of history and of country.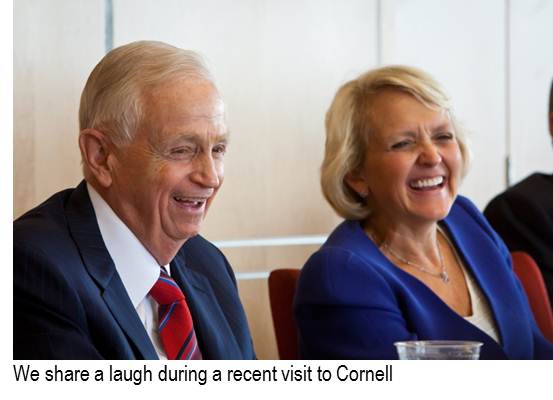 During this Valentine's week, I would like to say that I had the best dad a girl could have had, and that I love him with all of my heart. He was my best friend growing up and continues to be one of the most important people in my life.
Happy Valentine's Day, Dad!
This post first appeared on MarriottOnTheMove.com.