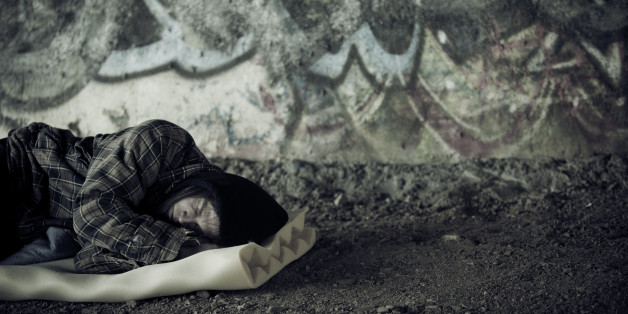 The Island of Oahu/ Hawaii is getting a lot of attention these days for all the wrong reasons. A local council there just approved measures to regulate how a person spends time on a sidewalk -- nothing more than weakly veiled attempts to kick homeless people off the curb.
Sadly, this latest action is part of a troubling trend.
Distancing ourselves from the homeless has become so glaring the National Law Center on Homelessness & Poverty now reports laws criminalizing homelessness are multiplying as communities ban and penalize anything associated with life on the street, even though such actions don't make sense.
It's hard to raise revenue when you assess monetary fines against someone who has no money. And we already know it isn't cost-effective to place homeless persons in jail versus real supportive housing, which saves dollars by using affordable rental apartments and housing stability as platforms for delivering comprehensive and coordinated services that grow homeless people into formerly homeless people. In fact, genuine supportive housing has reduced chronic homelessness by almost 50 percent in the last 10 years.
Local officials in Oahu claim locking up poor, homeless people isn't their goal. Oddly, they seem pleased with themselves because they are providing a tent city with some services for the homeless and billing their "plan" as Housing First and even "supportive housing."
The organization I represent has a national reputation creating what is actually supportive housing. Supplying temporary tents on a plot of land once used for World War II internment camps fits absolutely no one's professional definitions of Housing First or supportive housing. Whether short-term or not, the idea is as ill-conceived as declaring homelessness against the law.
Oahu's leaders should learn a lesson from communities we work with that are successfully and humanely addressing homelessness by dedicating resources to the proven solution of constructing supportive housing rather than wasting time, talent and treasury on penalizing and separating homeless people from everyone else. Houston is a great example where collaboration between elected officials and the business community resulted in a better understanding and concrete, strategic plans to tackle homelessness.
A more encouraging sign from Hawaii is found in an article that ran just this past week in the Island's main newspaper, Star-Advertiser, "Priorities shift away from shelter to a focus on permanent housing" (Sept. 9). In it, Honolulu Mayor Kirk Caldwell summarized the foundation for the right approach by noting it takes creative partnerships and widespread cooperation among governments, advocates and the private sector to devise sustainable strategies to combat homelessness.
Thousands of formerly homeless individuals and families are self-sufficient today because they are in attractive, safe supportive housing apartments with access to the wraparound, community-based services that address many of the problems that made them homeless in the first place.
These people are living with dignity and hope because they left their tents behind.