I released my daughter into the wild this weekend -- or at least, dropped her at a big-city college dorm with only a rice cooker, a credit card and nine suitemates to sustain her. She was nervous and excited, ready to fly but unsure of her ability to remain aloft. I was reassuring, outwardly calm even as black fingers of panic closed around my --
Oh, for God's sake. What the hell is wrong with me?
A lot has been written about how wrenching it feels to send a child away to school. Just recently, Michael Gershon of the Washington Post described it as "the worst thing that time has done to me so far." With all due respect, Mr. Gershon must have led a charmed life. Losing a loved one, fighting a serious illness -- hell, even developing a third chin -- all seem worse than raising a lovely, decent human being and sending her off on the daring adventure of adult life.
So why do I start sobbing in the produce section when I realize there's no longer a reason to buy grapes?
Did I define myself through my daughter? Not really. I might have shopped vicariously (it's been a long time since I looked good in a halter dress) but I've always lived my own life. Also, let's face it, I hardly saw her this past year. She got her driver's license and was gone, reappearing only infrequently -- like a quark -- in the space of our suburban home.
Of course the balance of our family is upset. Of course I will miss peering into her room and seeing one bare foot protruding from the softly snoring covers at 2 p.m. I'll miss the notes I used to leave nagging her to do the dishes or walk the dog. I'll miss asking her where she's going and when she'll be home.
Because I can't really ask her that any more. I hope she'll tell me, that she'll choose to keep me close. I hope she knows I will be there whenever she needs me for as long as I live, and that even after I die my ghost will haunt her (in the most loving possible way, of course).
But it's up to her now. And I know from experience that the world she's entering is much more compelling than the one she's leaving behind.
So I'll straighten her room and arrange her stuffed animals on the bed. Make sure everything is ready for when she comes to visit. I'm still the place she calls home, after all. For a little while.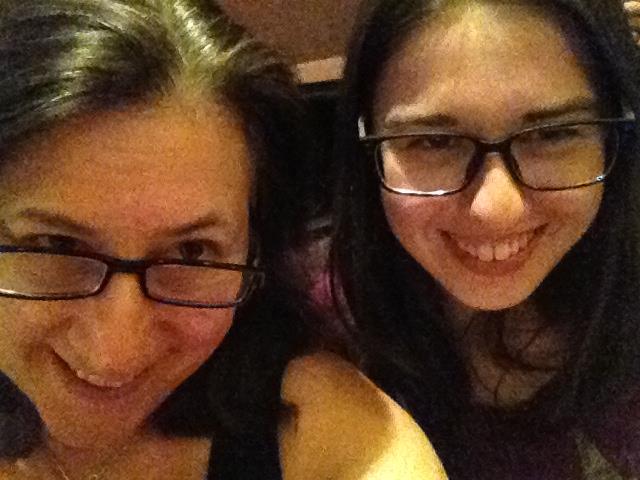 Earlier on Huff/Post50:
PHOTO GALLERY
5 Tips For Empty Nesters With Newly Empty Nests