I'm in the midst of writing a memoir. How I arrived at this writing project took much persuasion along a winding road from a short story of mine, now turned into a bio.
I usually choose fiction over real life. The process, however, has me tracking how I made it this far alive; I'm struck by how many times I've pressed "reset" and eased into a life transformation. Once I decide to change, I dive in, a jump-in-the-fire kind of person and sometimes to my detriment, I act first and see what happens, think, later. Although I don't recommend this. In fact, I work hard to teach my young children to do the opposite.
My style is to slam myself into change, even if I fight it, I bang that reset button. Maybe it's because I like adventure. Reckless, I've been called, only now I'm aware of this trait so I can tame it if I want.
Most people I know don't jump into change but everyone, at one time or another, presses their reset button. Life change happens all the time whether we want it or not, and often it's done with caution. Pounce into change, or sneak in like kitten. It's still reset. Bang or press.

Others can press our reset, too, and when that's happened to me, I can choose how I respond. A career change, breakup, death, serious illness -- they might each force a reset. I've faced them all, and I've learned that no one else can control how I view anything. This is tough to remember all the time, but worth the effort and gives me a lot of freedom.
Wherever I Go, There I Am
One day when my reckless behavior (all over the country) led me into way too much trouble, I thought: something has GOT to change. Thank goodness for that day, or I'd never have embraced the adventures of reinventing myself, and in fact, would not be alive today either.
In my past, I barely escaped incarceration. Multiple times, and just barely. As many times I escaped being shot, stabbed, beaten or run over. Some, I did not escape (these escapades will show up in my memoir.)
Running from myself was harder than escaping other people closing in on me -- cops, crooks, even family. I finally figured out that wherever I went -- moving state to state, city to city, even leaving the country -- there I was.
I didn't know it then, but as soon as I had the thought, "Something has GOT to change," I was headed in the direction of resetting my life.

By the time I returned to college I'd left my outlaw past behind, and I felt lucky that I could look down at the grass, instead of looking up at it. My "reset" to leave my past and continue college led me to eventually find my voice. For a once-mute girl, as I had been, "voice" has a whole different meaning. When speech finally came to me easier than silence, I reached out to others who had no voice in another sense, especially to inmates. Especially to mothers in prisons.
I've returned to my roots now, back to prisons as a speaker, and even to the federal prison where I was born. For reasons I'm still learning to understand about this calling, this life-circle, (I mean literally calling, too) when wardens phone or email me, I often think, "Huh? Back to prison? Again?" I've learned to live in the question though. All is revealed in time, I keep telling myself, and am lucky to have others to remind me.
Sometimes it takes the physical to get me into my heart and head, and then out of it, to just let myself be. My body in a sense of flow and change helps me head into personal transformations. From t'ai chi and yoga to working the speed bag, lifting weights, roller skate and I also like to jump rope, trampoline, and hula hoop, they all prepare my spirit for change.
I learned about mind/body balance from my father, a scholar of 17th century literature and a man who spent most of his time inside his head. Way inside his head. Think absent minded professor times three. He taught me by example that a body in shape helps keep the mind and heart in tune, serving our spirit and thinking. It was one of the few things I didn't rebel against with him. I like balance in every form, so I practice this.
You can imagine my young daughters in all my workouts, thinking, "What on earth is Mama doing in the middle of the living room with a hula hoop, and please, don't let her do this on play dates when friends are over."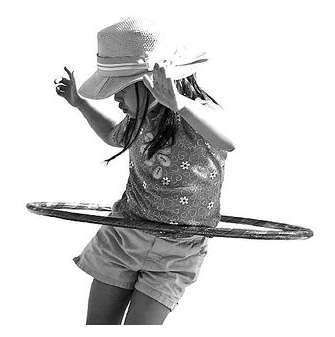 Whatever it takes, "reset" is worth the adventure of change and transformation. I'm telling myself this as I struggle with my deep connections to prisons, a calling that doesn't go away even if I wanted. But then, something tells me I'm not in the driver's seat.
Next time I'll post details of the steps I take to start a reset. Until then, enjoy your ride of reinvention and discovering what and how you want to reset in your life.
This is another post for Mutts Like Me.
Find me here:
Facebook
Twitter
Website
Blog
Email: deborah@deborahstein.com
What do you think? Post your comment below, or email me.