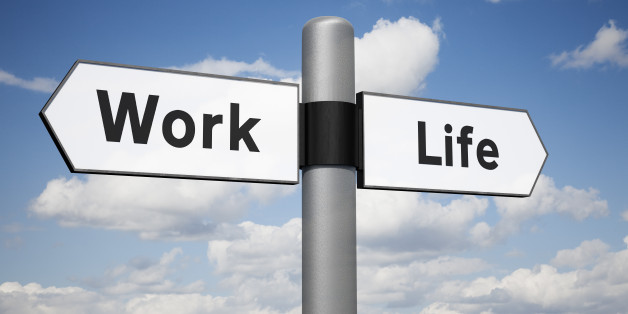 Many organizations, including nonprofits and schools, prioritize team building and invest in team building programs or special events to strengthen cohesiveness, communication and morale. I know: I used to teach wilderness adventure courses for corporate teams. While these activities can be enticing and attractive, they may yield few benefits that are actually relevant in the workplace (O'Connor, 2013). Team building events that provide an escape from the pressures of work serve much like vacations, and fail to address the chronic causes of stress or discontent. In addition, there's an inherent flaw in team building activities that involve outside consultants: they don't go back to work with you.
As a manager, you know how organizational teams function in the workplace. So why not provide team building and morale-boosting professional development on site and in the midst of normal routine? For example, how about following the lead of Google, GlaxcoSmithKline, and Pricewaterhouse Coopers and offer mindfulness training at work? After all, research among varied populations suggests that mindfulness practice can significantly improve professionals' stress management and emotional regulation skills, and decrease their stress and burnout (De Vibe et al., 2012; Gold et al., 2010; Hülsheger, Hugo, Feinholdt, & Lang, 2013). In addition, data suggests that employers perceive organizational strengths in addressing stress reduction and building resilience in the workplace (Spangler, Koesten, Fox, & Radel, 2012). Greater mindfulness also improves job performance and decreases turnover intention (Dane & Brummel, 2013).
Teaching mindfulness at work utilizes an add-in rather than an add-on approach to supporting communication and performance. It's an investment in each individual's capacity for teamwork. The idea is to begin by promoting self-awareness and stress management skills among employees to maximize the impact of targeted team building events. A team's potential lies in its members, and training takes time. Benefits accrue, even from the very start, and you can learn as you go -- along with your team.
To begin, practice the following technique on your own to gain familiarity with the process. You don't need to be a master mindfulness trainer to teach others how to pay attention to the breath, but it is important that you have some experience with the process so you can speak with credibility. The following technique includes instructions for Mindful Pause and describes how to introduce the technique to your staff. But, please, wait to do that until you are familiar with the practice:
Mindful Pause
During a staff meeting, comment that stress is common in the workplace. Ask your employees how they experience stress? Then explain that chronic stress can decrease general wellbeing as well as job performance at work. Explain that you want to share a quick and effective stress management technique that they can use at work and at home. Then, teach employees to take a Mindful Pause. There are three steps:
Focus attention on the sensations associated with taking each breath.
Observe whether you can stay focused on "noticing" and "feeling" those sensations.
Refocus on the experience of breathing if/when you realize that you became distracted.
Practice the technique together so everyone is familiar with the steps. The entire practice might take 30 seconds.
Make the commitment to begin and end the next three (3) staff meetings with Mindful Pause. Then, brainstorm with employees about opportunities to use Mindful Pause in the workplace. These might include: when employees first arrive at work, when they feel annoyed, angry or exhausted, at a coffee break or lunch, when they are proud of their work, before reacting to a negative email, when they begin or end a new project/phase of a project/task, and when they are ready to leave work.
Explain that taking 30 seconds to use Mindful Pause is constructive and should help them feel more focused and alert (and not dull or spaced-out). Encourage employees to use Mindful Pause a few times throughout the day -- to give the brain and body a rest. At the next two staff meetings, inquire about employee's experiences with Mindful Pause, answer questions and affirm applications.
Oh, one last comment: It is much, much easier and more effective to promote mindfulness at work if you practice, too!
References:
Dane, E., & Brummel, B. J. (2013). Examining workplace mindfulness and its relations to job performance and turnover intention. Human Relations, 67(1), 105-128. doi: 10.1177/0018726713487753
De Vibe, M., Bjørndal, A., Tipton, E., Hammerstrøm, K. T., Kowalski, K., & Bjørndal, A. (2012). Mindfulness based stress reduction (MBSR) for improving health, quality of life, and social functioning in adults. Campbell Systematic Reviews, 3.
Gold, E., Smith, A., Hopper, L., Herne, D., Tansey, G., & Hulland, C. (2010). Mindfulness-based stress reduction (MBSR) for primary school teachers. Journal of Child and Family Studies, 19, 184-189. doi: 10.1007/s10826-009-9344-0
Hülsheger, U. R., Hugo, J. E. M., Feinholdt, A., & Lang, J. W. B. (2013). Benefits of mindfulness at work: The role of mindfulness in emotion regulation, emotional exhaustion, and job satisfaction. Journal of Applied Psychology, 98(2), 310-325. doi: 10.1037/a0031313
O'Connor, K. E. (2013). Your team-building exercises may not be creating a team, Summer 2013, 10-11.
Spangler, N. W., Koesten, J., Fox, M. H., & Radel, J. (2012). Employer perceptions of stress and resilience intervention. Journal of Occupational & Environmental Medicine, 54(11), 1421-1429. doi: doi: 10.1097/JOM.0b013e3182619038