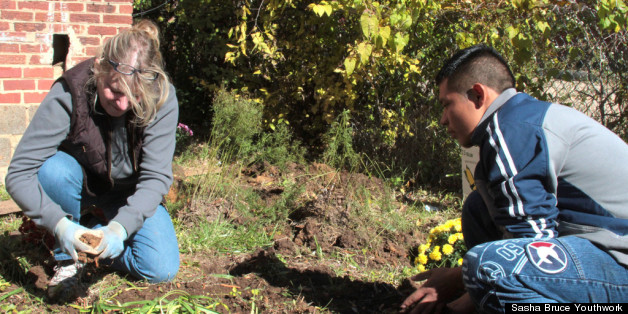 Mainstream media continues to report nervous stock markets, negative projections related to sequestration and vague accounts of the lingering recession. Few describe the daily struggles of homeless and marginally housed Americans, which include families and unaccompanied homeless youth.
Government will not "solve" homelessness. Indeed, in Washington, D.C., local government support for shelter for runaway and homeless youth is eroding. Research is strong that without intervention, these youth are likely to drop out of school, become pregnant, have health and mental health problems, and become involved in delinquent acts to support themselves. Fifty percent of all chronically homeless adults report becoming homeless as teenagers.
Greater investment is needed, of course, but it is apparent that a new spirit of dedication to helping young people be safe, succeed in school and become self-sufficient must come from the private sector.
For 39 years, Sasha Bruce Youthwork has weathered the ups-and-downs of the economy, and we continue to offer safe homes for hundreds of runaway and homeless youth each year. Yet, right now, we are confronted with unprecedented cuts from federal and District sources.
But into this grim environment comes a breeze of hope. Over the past several years, Virgin Mobile USA, a successful and profitable private sector company, has been blazing a path of corporate responsibility for homeless youth -- and the nonprofits which support them. Virgin Mobile's advocacy was instrumental in establishing November as National Homeless Youth Awareness month (NHYAM) to raise the profile for the issue nationally. It created an award-winning FREE.I.P. program that provides concert tickets in exchange for volunteerism. Since the inception of FreeFest and the FREE.I.P. program, over 75,000 hours of volunteer time has generated and nearly $600k in cash donations. This work should be seen as an example of how the business community can encourage civic engagement and support those with no where else to turn.
It is imperative that we collectively invest in preventing youth homelessness. Surely we can all agree that safe homes for young people are a fundamental component of a civilized society. But we also need to move upstream, and ensure that low-income youth have opportunities to develop independent living skills, and to earn a living wage.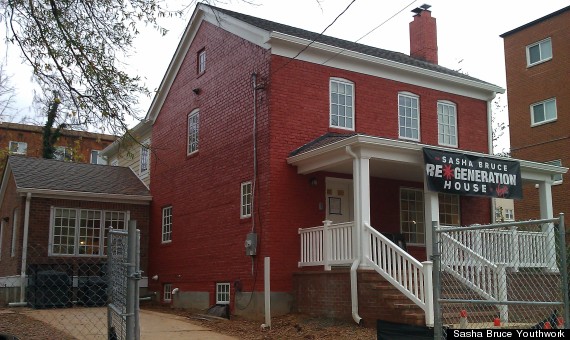 On Global Youth Service Day, this Saturday, April 27, Sasha Bruce Youthwork will be kicking-off its entrepreneurial program for formerly homeless youth. The event will be held at our youth transitional living program at 5032 D Street, SE. This will be a volunteer-driven, working event to begin at 10 am.
Our event on Global Youth Service Day will include a group of roughly 30 volunteers building a set of organic gardens at our new home for homeless youth, titled the Sasha Bruce Youthwork RE*Generation House by Virgin Mobile. It will feature youth-led gardening, educational workshops, cooking and composting demonstrations, as well as the formal kick-off of our entrepreneurial project for formally homeless youth who will be leading these garden-related activities.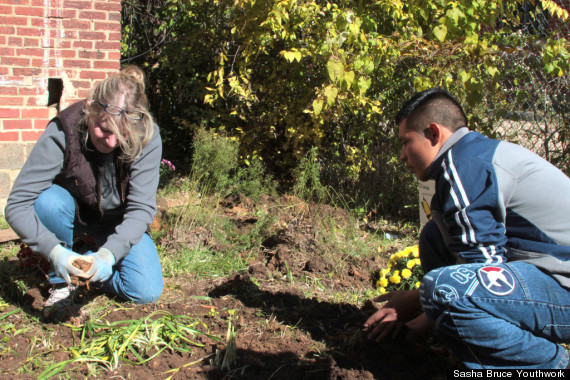 The event is designed to rally youth and volunteers to combine their efforts to improve food security in their neighborhoods; learn gardening, composting and cooking techniques; meet Sasha Bruce Youthwork's new youth entrepreneurial program -- YOLO; and celebrate the opening of our new home for homeless youth. The event will include the participation of public and private sector partners, including Virgin Mobile USA and Serve DC, respectively. Among the projects are constructing composting centers, berry-planting, mushroom log inoculating, bench-building, and herb-planting.
Young people have helped design the day's projects with the assistance of our nonprofit gardening partner, Beet Street Gardens. Additionally the YOLO entrepreneurial youth team will offer cooking and composting demonstrations.
Earth Day was Monday -- but we're going to consider this Earth Week. Budgets are tight, and while we struggle to stay 'in the black,' creating an urban gardening entrepreneurial program will also help us to stay 'in the green' and to give at-risk youth the tools and supplies necessary to succeed. Many thanks to all of the dedicated volunteers, inspiring young people and special corporate partners like Virgin Mobile USA who will lend their time to this project. This partnership is a model approach to responsible stewardship of resources and to lifting the entire community. Join us.