There are a lot of resources on the web that let people save and organize the content they find online, and they all have their own angle and unique functionality. Marketers can use bookmarking in new and innovative ways to build a brand.
Let's take a look at 5 that have exceptional features and usability for the needs of marketers:
Flipboard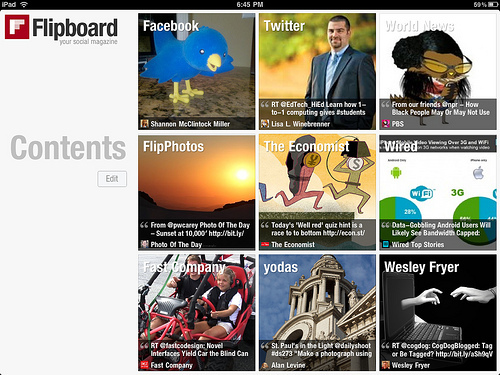 Flipboard is the magazine all about you! Available for the iPhone via the itunes store and Android via the Google Play store, flipboard is essentially an app that creates a magazine-style layout of all the social networking, news, and related information that's pertinent to you. Essentially, it is like switching on your device and reading a newspaper with things that are relevant to you and your social circle. It will even send updates to your Apple Watch.
Dropmark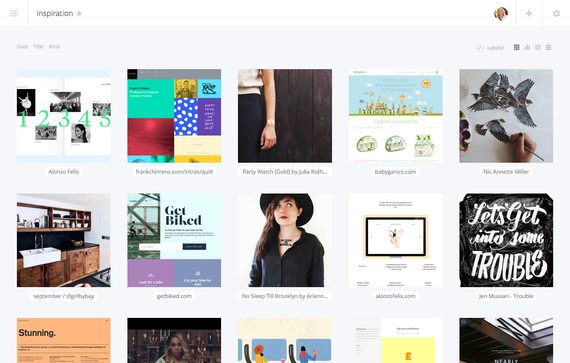 Dropmark is an extension of Google Chrome. It works as a sidebar and allows you to drop everything you make or find into the cloud. This also has the added social element of being able to invite your friends to see the items you have pinned, or team members at work if you're collaborating on a project. You can tag items to group them into categories, like #design or #inspiration.
myWebRoom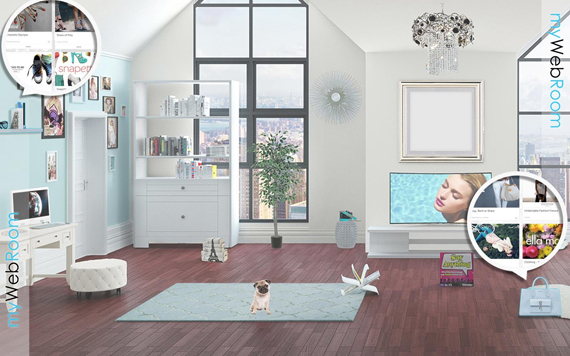 myWebRoom is a social bookmarking and content discovery platform. Its unique interface allows you to express yourself by designing a virtual room to store all of your online finds in.
Each object in your room acts as a folder for different streams of constantly updating content based on your interests. Click on your TV to find videos, your bookcase for articles, your camera for photography, and so on. You can save and organize these content cards into as many subfolders as you want and add your own things from all over the internet. myWebRoom also allows you to invite friends to check out your room, purchase the products that you designed your room with, and share your designs with the community.
Dragdis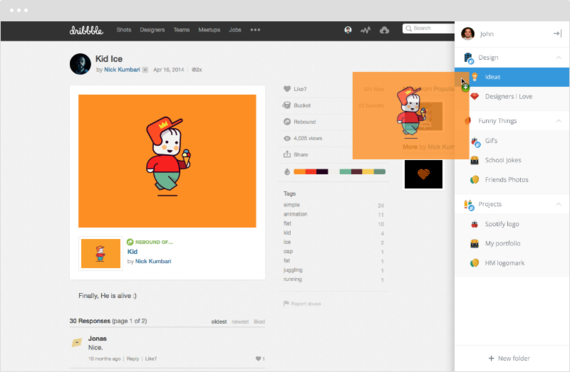 Dragdis markets itself as a visual bookmarking tool. Another extension to the Google Chrome browser, Dragdis allows you to simply drag anything to a folder you select. As soon as you start to drag something with the Dragdis sidebar installed, the sidebar will pop out and allow you to store your information, links, and images into the folder you've selected from the Dragdis sidebar.
Ember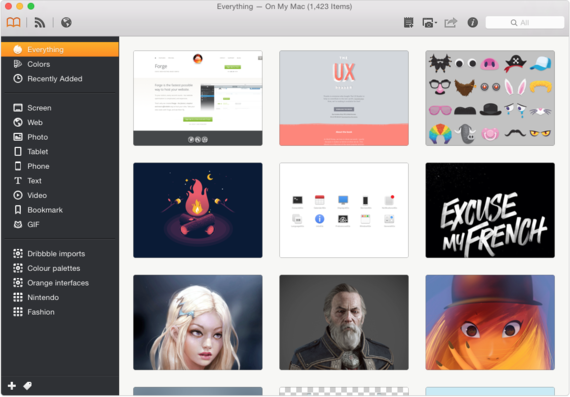 Ember is a screenshot app; however, it has a lot of features, which means that you'll want to use it instead of the built-in screenshot facilities that your PC or Mac already has. For instance, you can use it as you would Evernote - you can take clippings of any file you come across, internet or otherwise, and clip them to your Ember app. Then, you can open up Ember and see all the files you've taken your clippings of. This means that you won't forget to do important things, and you can store a list of things you need to come back to.
Since the world is filled with more information than ever, it's important to get a grip on good information and not to let it slip away.
Using the above 5 bookmarking tools, you can make sure your brand is gaining recognition and sharing your content with other websites. These bookmarking tools and platforms are important for SEO, a great opportunity to get your brand's name out there, and excellent time-savers for busy creatives.