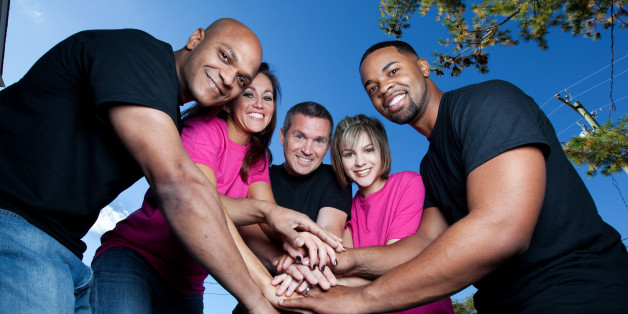 As the end of the school year looms, many youth and young adults (and probably most parents) are pondering the question, "What will I do (with my child) this summer?" Popular options include vacationing and spending time with friends. But youth and young adults should also use the summer to begin securing their financial future.
Whether it's a summer job, internship and/or volunteering, encouraging youth to commit to a project that develops and strengthens their workplace skills and competencies is more important than ever. The immediate gains -- money and a sense of responsibility -- are important; but even more crucial are the long-term economic benefits of establishing a work pattern between the ages of 16-24.
Since the early 2000s, the youth unemployment rate for young adults, ages 16-24 has steadily climbed, particularly in African-American and Latino communities. The consequences are long-lasting as youth who experience unemployment at an early age have years of lower earnings and an increased likelihood of unemployment ahead of them.
With African-American and Latino communities already experiencing disproportionately high rates of unemployment, it's important to seize opportunities that position our youth to compete in a 21st century global workforce.
Additionally, as youth begin to collect a steady paycheck, it's fitting to teach them about solid money management habits and how to make informed financial decisions.
There are several resources available to connect youth with exciting summer opportunities. Below are a few to help you get started:
Summer Jobs+

Last year, the Obama administration launched Summer Jobs+, a call to action for businesses, non-profits and government to work together to provide pathways to employment for low-income and disconnected youth. Its website, Summer Jobs+ Bank, is a one-stop search tool for youth to access postings for any participating employers.
Youth Works Programs

Many cities (including Baltimore, Philadelphia and Los Angeles) offer summer youth employment programs that offer educationally enriched work opportunities to in-school and out of school youth primarily between the ages of 14-21. These programs challenge youth to develop work experience and skills sets while preparing them for potential college and career success.
Idealist

Idealist is an online portal that serves as one of the best places to find volunteer opportunities, nonprofit jobs and internships. It also has a career center, which offers tips for job searching, developing a compelling application, interviewing and closing the deal.
Serve.Gov

Serve.Gov is an online portal to identify and sign up for service projects nationwide. Volunteering is a great way to explore interests, gain experience and make new networking connections that can potentially lead to a job.
Guidance Counselors/Career Development Offices

Make sure to utilize the resources in your own backyard. Whether in high school or college, guidance counselors and career development offices have a wealth of resources and relationships that may get youth and young adults one step closer to landing that dream summer job or opportunity.
Dedrick Muhammad is the senior director of the NAACP Economic Programs. To learn more about preventing foreclosure and personal finance, check out the NAACP Financial Freedom Center Facebook Page or on Twitter @naacpecon.