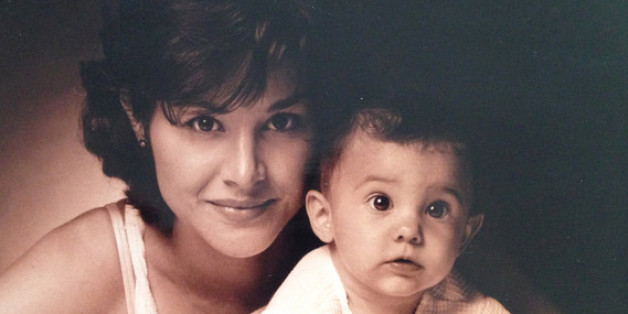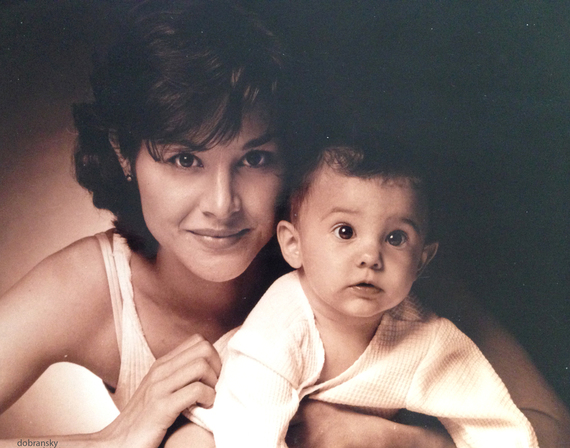 Exactly one year ago, I said goodbye to my daughter on the sidewalk of LAX at 5 a.m., tears streaming down our faces. She was about to embark on the opportunity of a lifetime for an artist and especially as a budding photographer. She had begun interning for a world-famous celebrity photographer. My husband and I rushed to find her an apartment in the city and though nothing is cheap in Manhattan, we came across the sweetest, most fitting housing we could find for an 18-year-old leaving the nest for the first time: The Webster Apartments.
"I direct that the said apartments shall not be conducted for profit but solely for the purpose of providing unmarried working women with homes and wholesome food at a small cost to them." - Charles B. Webster April 5, 1916
We totally scored. With her own private room and 24-hour security, we were able to rest easy knowing she was safe. Except for one dilemma...
My husband and I were now empty nesters. Wow. I must say, I never liked or appreciated when older people would look at me with a wise smirk, as I played with my toddler in the park or negotiated with her in a toy store, and said to me "Enjoy it now, they grow up so fast!" How does one respond to that? It was sort of like being told while you are pregnant "Sleep a lot now because when the baby comes you'll need it!" I never could make that one work either.
So, reminding me that this day to day joy, camaraderie, and responsibility of parenting will one day take a radically different turn was never something I wanted to hear.
I came home from the airport to quiet house with an empty laundry hamper, the sink devoid of dirty dishes and a bathroom counter I could actually see. And I thought to myself, there are two things that are keeping me from sobbing from loneliness.
1. Thank goodness I still adore my husband.
2. I love that my work and art is ever expanding and keeping me endlessly and creatively busy and satiated.
You see, a human being needs to be busy and feel valued and of help to others. Being a parent provides a built-in audience for your services, help and art, even if it's just teaching them the responsibilities of taking out the trash. When they move out you need to fill that void with something and I was grateful to have many somethings (my photography career, my first responder volunteer work, my five young god-children, to name a few).
I'll never forget last year, when a married couple at a party told me that their kids had been out of the house for two years and they were loving it. My first thought was, Well, they can't possibly love their kids as much as I do! How cold-hearted!
Well, a year has passed and guess what> I think my husband and I are poster children for the flourishing empty nesters. I mean, it almost makes me laugh because I was a wreck last year for one whole week. I think I stayed in my pajamas for three days -- and I wasn't even sick! But two months later, we started to settle in to this new household dynamic, a dynamic reminiscent to the first few years of our marriage. We renovated my photo studio, we cleaned out closets and book shelves and went through filing cabinets and threw away pounds and pounds of paper. We got nostalgic going through old photos, even teary-eyed. But it was with great pride and accomplishment. My husband and I call ourselves Team Duff, and we got to relish in the milestones of our daughter's life that we documented so thoroughly within stacks of photo albums. We tackled all those projects that were not a priority while we had our sweet young human in the house.
And then came the trips that we never did. We were gifted a two-week trip to Italy by our friends for our 25th Wedding Anniversary this year (which you can read about here), we went to Nicaragua where I learned to surf for the first time and we even started doing Crossfit together. Yes, at 48 I started lifting weights.
So, this week marks the one year anniversary as an "Empty Nester," and I have had the glorious honor of helping my daughter, long-distance, to problem solve. From handling finances and writing a resume to getting used to strange food when it's all that's available and waking yourself up every single morning (and paying the price when you didn't). And you know what? In some respects it DID go by so fast. I feel like right now my husband and I are at the top of our game as parents. We are calm, we are wise and yet, we are done. I find it poetic and ironic. And as I stand briefly gazing down the hall at her empty bedroom before me, I hope with all my heart that she never needs it again... that we did our job well, and that she finds her creative foothold in this world with confidence and grace.
But remember, sweet girl, Tuesday night is always trash night...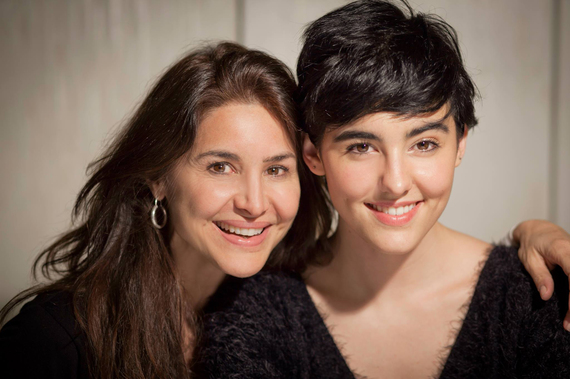 Follow Denice at www.ReallyLivingLife.com
Sign Up for her Newsletter