Ali Soufan is a former FBI agent who's spent a decade speaking out against torture. He helped expose CIA "enhanced interrogation techniques," and left the Bureau partly because of the agency's excessive use of it.
While the details in the Senate torture report elicited an international gasp of horror, Soufan's activism says a lot about America, which I hope we'll appreciate in the months to come.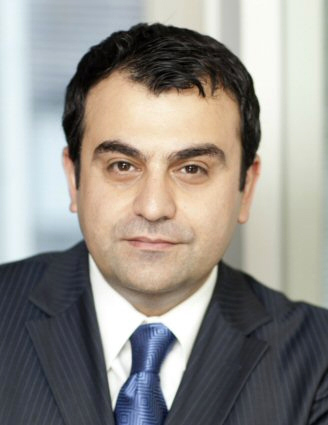 Soufan's FBI career began when he was a political science major at Mansfield University and the VP for Student Affairs said he should take the FBI test. Almost on a whim, he did, and was accepted.
A native of Lebanon, his family had moved to the U.S. to escape the violence. Soufan continued to keep tabs on the Mideast and warned officials in the 1990s about a man named Osama bin Laden.
His investigative skills, combined with a razor-sharp memory, persistence, and his ability to piece together evidence that others may not have seen were noticed at the FBI, in particular by National Security Division head, John O'Neill.
Just 13 months into his career, Soufan helped investigate the August 1998 bombings of the U.S, embassies in Kenya and Tanzania that left 224 casualties. Later he was lead investigator in the USS Cole bombings.
It was Soufan who helped pull together evidence that linked the bombings to Osama bin Laden.
O'Neill called Soufan "a national treasure." The U.S. Department of Defense commended Special Agent Soufan "as an important weapon in the ongoing war on terrorism." He also received the FBI's highest honor, The FBI Director Award/Excellence in Investigation for his role in the East African Embassy bombings case.
During his FBI tenure, Soufan interrogated numerous terrorist suspects. He did it by getting to know them, talking about their families, their country, and religion. He's described his technique as a "mental poker game," where he systematically weakens their resistance with a carefully orchestrated barrage of circumstantial evidence and facts. "You attract more flies with sugar than vinegar," he's said often.
He was in the middle of interrogating Abu Zubadayah and getting good information, when the CIA contractors, without invitation, took over. Enhanced interrogation techniques were introduced.
Soufan resigned in 2005, partly in protest of the torture, partly just weary. He had spent years combating three forces: al-Qaeda, the CIA and the Bush administration.

In 2008, Soufan formed the Soufan Group which "provides strategic security intelligence services to governments and multinational corporations. A year later he went public with his insistence that enhanced interrogation techniques are useless, inhumane, un-American, and play directly into our enemy's narrative and playbook. He was asked to testify on the Senate Judicial Committee hearing on torture, forcing the subject into the national dialogue. His 2011 book, The Black Banners, details his investigative work against Al Qaeda and furthers his calls to ban torture.
Soufan put his life on the line in several instances to protect America. Though his friend and boss John O'Neill died in the 9/11 attacks, Soufan set aside his feelings to interrogate terrorists with humanity. Then, with unwavering principles he took on the CIA. After President Bush defended the "new interrogation techniques," saying they were effective, Soufan publicly called him out on it.
Now, in the nasty wake of the Senate torture report, we should be considering a couple other things.
A Lebanese-American became one of this country's most important defenders and then, on his own -- as a private citizen -- took on the highest officials in the United States to fight for his beliefs in nonviolent interrogation.
For all the warts in our system, and for all the often brutal breaches of civility, we do still have a system that allows an Ali Soufan to exercise his freedom of speech and argue for his beliefs, even as he goes after the CIA and the White House itself.
The system isn't perfect. As we've seen in the Senate torture reports, it can become very unbalanced. But it is a system which, if it doesn't encourage the Ali Soufans, it at least allows them. And when these individuals who blend facts, courage with persistence are finally heard, we do have a system that can correct itself.
Checks, balances and self-corrections are what comprise the foundation of this country. Thankfully, we have people like Soufan who come along when needed and kick us in the foundation.