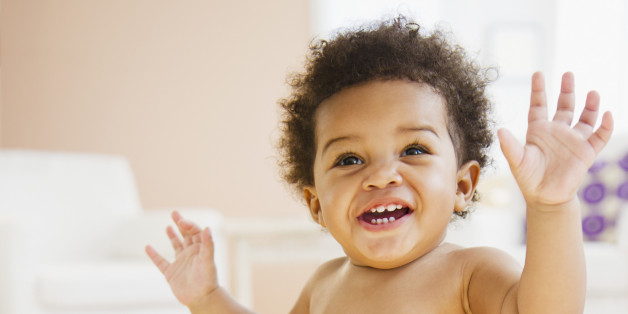 I didn't know why people were screaming in the streets.
"They let him go! They let his ass get off," a man said, looking at his phone in disbelief.
Two of my good friends came from New York to visit me in Boston while I was completing a summer fellowship at Harvard. We had just left the movie theaters and were still laughing at Kevin Hart's jokes from his film. Now, we were outside, listening to people scream. I pulled out my phone.
George Zimmerman was found "not guilty."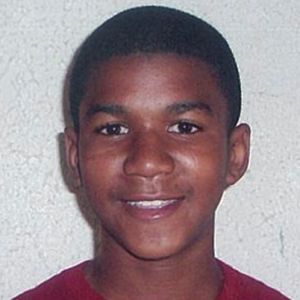 We were hurt. We were silent. Somehow, we let ourselves be in shock.
My mom called me moments later asking, "What you gon' do, Woody? You gon' cry or you gon' fight?" I wanted to do both, except I did not know who I would hit, or who would catch my tears. She knew how Trayvon's murder politicized me. When I was in college, a few friends and I organized a rally to call for George Zimmerman's arrest. She knew how'd late we would stay up to plan this event on such short notice. She knew that we received violent threats from Neo-Nazis, and that the Department of Justice had to monitor the peaceful rally.
She did not know at the time when she called me, however, that I was pregnant.
My two friends did not know either. "Derecka, you ok, sis," Luisa asked. I was desperately trying to fake through our dinner at Legal Seafoods. I loved her so much, and she couldn't make sense of my eerie silence.
"I'm sorry. We found out that we were expecting a little one last week." I should not have said it. My husband and I agreed to make it through the first trimester before telling anyone. But he was all the way back in Kansas City, and I was in Boston- scared, alone, and angry.
What should have been a celebration for three homegirls turned into a string of questions never pulled. Would we be able to protect our children? Would we be able to protect ourselves?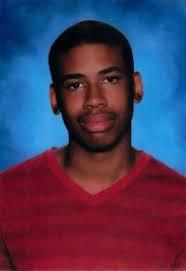 Throughout my pregnancy, I became much more radicalized and unapologetic in the life that I wanted for my child. I watched Michael Dunn's trial that summer as well (He was ultimately convicted for murdering Jordan Davis). A few days before I went into labor, I wrote the following letter to my son, Grandon:
Dear Son,

You are literally moments from being with us, so I want to let you know this before you arrived:

Since we've been expecting you, two men have been on popular trials for murdering Black boys. One found not guilty; other found "kinda guilty and kinda not." Countless other trials have occurred for your other brothers and sisters, but they have not received the same deserved attention.

However, I want you to know this: people are fighting so that you will have the luxury of being a child. You will be able to wear hoodies in any neighborhood. You will not have to turn your music down because you are afraid of being killed. You will do more than "survive." You will live.

You will play. Make mistakes. Grow. Advocate.

Most of all, you will learn to love--even learn to love the men on trial for taking life. It won't be easy, but it will be worth it.

Can't wait to meet you.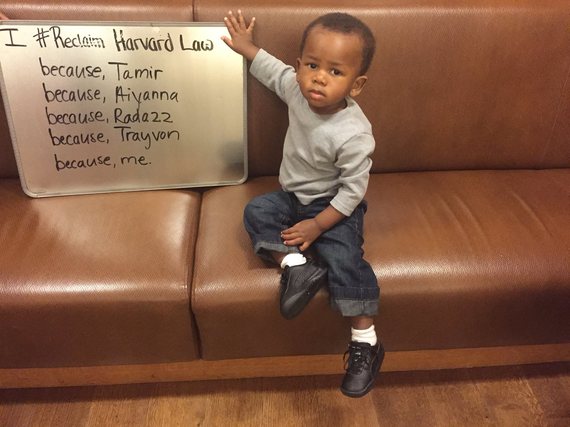 I understand that Grandon's childhood will be radically different from my own. He has a two-parent household, college educated parents, and has already travelled out the country. However, our degrees will not protect him. His passport stamps don't make police officers or vigilantes less racist. His play aunties and uncles from my law school days will not always come to his rescue. He certainly has privilege, but his village is responsible for teaching him to navigate that privilege as a free Black child. He must always remember to love and protect other Black children.
Grandon is certainly magical. He will be 2 years old in a few days. He loves to read, climb, feed our boxer, sing Mas Que Nada, whip and nae-nae. He wears his hair with baby hair and an afro. He's been to more demonstrations, rallies, and protests than I can count. When you give him a high-five, he raises his fist and says, "Fight the Power!"
I am committed to the righteous hope that I expressed in my letter. Not only for him, but for all Black children. They too, deserve to live free of the fear of oppression.