Propelling and fostering innovation in the new media age takes more than just the medium and more than just the message. It takes a delicate dance of both. This is the take away from our deep dive on ways brands, agencies and start-ups can better work together in the rapidly shifting digital ecosystem discussed at this year's Tech Madison Avenue conference in New York.
With its convergence of executive firepower and insight, top execs from Campbell's Soup, Flipboard Inc., Wunderman, HUGE, Frankfurt Kurnit, R/GA, Smirnoff and Coca- Cola came together to tackle the key requirements needed to move brand, tech and agency relationships a step closer. There is still no clear cut path as to whether start-ups should go straight to brands or to agencies to offer up innovation. The brand path sometimes is a good option with a digital fit tech culture in place at today's companies. Yet as in the past, agencies are still the gatekeepers that help facilitate or broker innovation. However, with all the positioning and leading down the road to success, this path, no matter how well-crafted and elegant, is sometimes a dead-end depending on the agency, the brand and the solution at hand.
This year's conference at Wunderman on November 6 was uniquely equipped to tackle these changing times in which digital technology can no longer be seen as separate from anything in the industry.
The panel of established brands and fresh faces came together to discuss how to address the substantial growth of technology while still remaining true to core industry concerns such as brand storytelling and overall company engagement in getting a message out to the public. All in attendance seemed to agree that in a world that is still trying to figure out how to use tech effectively in each market, reaching and, most importantly, meaningfully engaging audiences takes more creativity than ever before.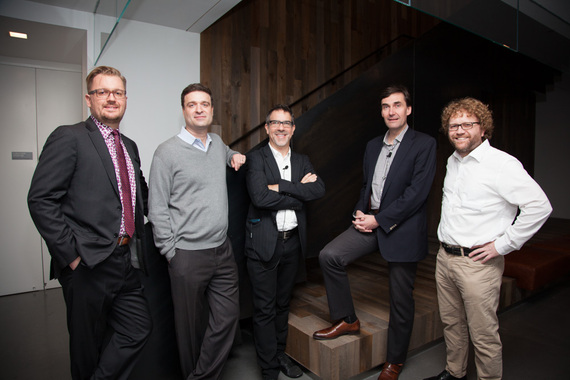 Key observations and highlights on what successful digital partnerships do well
"To successfully partner with brands, start-ups have to appreciate what's really required for their technology to be successfully implemented within the constraints of a large organization. When that happens, large companies can benefit enormously from what a partnership with a startup can bring to their organization." - Aaron Shapiro, CEO, HUGE

"Move beyond social networks--in the data space, there's huge opportunity for innovation." - Gurval Caer, Vice Chairman, Chief Innovation and Marketing Officer, Wunderman
"New ways to solve problems are what's key, not bells & whistles. We are looking for elegant solutions." - Richard Guest, President, Tribal Worldwide
"Solve, not sell; take some time to show, not tell." - Douglas Rozen,Chief Innovation Officer, MXM
"Share data, dashboards are nice but data integration is better." - Todd Drake Chief Technology Officer, Organic
The net take away is that agencies, brands and start-ups are realizing the opportunities and limits of this delicate dance between the old school basics and the new innovative changes happening every day. How companies work together to adapt to this rapidly evolving digital media world will be the real measure of success in how start-ups, agencies and brands ensure sustainability in the long term. With such fast growth on the horizon, it should be all the more exciting to see which among these strategies is best equipped to meet the challenges of what seems an ever-expanding marketplace.