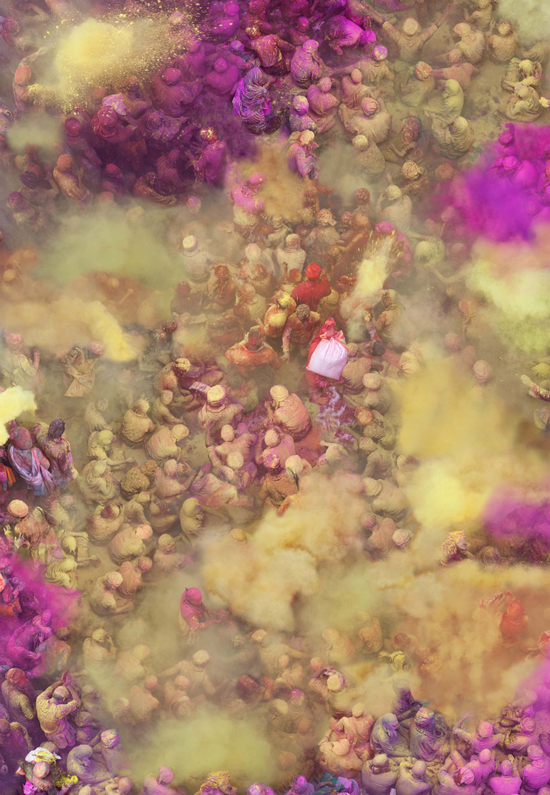 'Kolorit - Yellow' by Katrin Korfmann
 
German artist Katrin Korfmann is presenting her latest photographic work 'Kolorit' at Kai Hilgemann Gallery in Berlin. The title of the collection translates in English from the German word 'coloring' -- however it also references a metaphor to describe a culture or lifestyle in a foreign place.
 
The three part body of work -- 'red', 'yellow' and 'purple' -- is a result of a project trip to India earlier in 2012, where Korfmann documents the hindu ritual known as the 'Holi' festival. The event is a celebration of color and the welcoming of the new spring season, the iconic tradition sees thousands of people catapult pigmented powder and perfume at one another. In Korfmann's triptych the passing of time at a particular location is shown through a change of colours. The work is supported by the artist's renowned birds-eye view of bustling indian cities and culture --  the tryptich particularly capturing the compelling detail exploding from each scene -- seizing the infectious energy, vitality and spirit so unique to the tradition.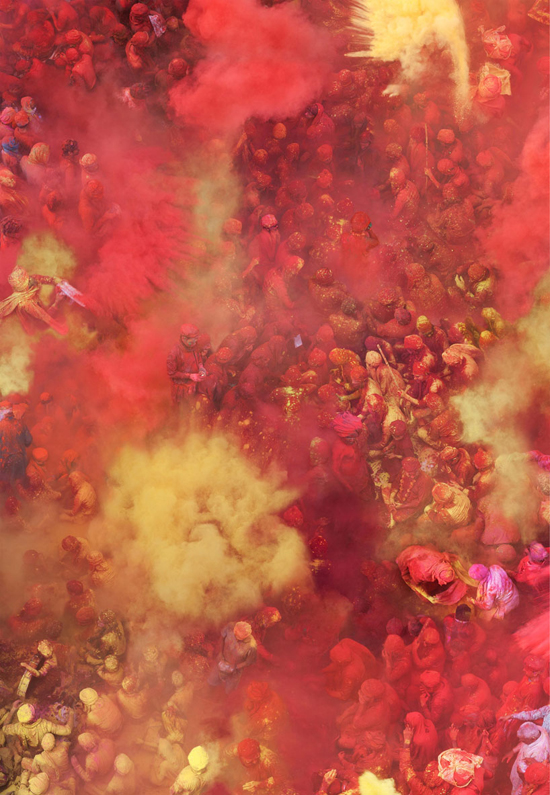 'Kolorit - Red'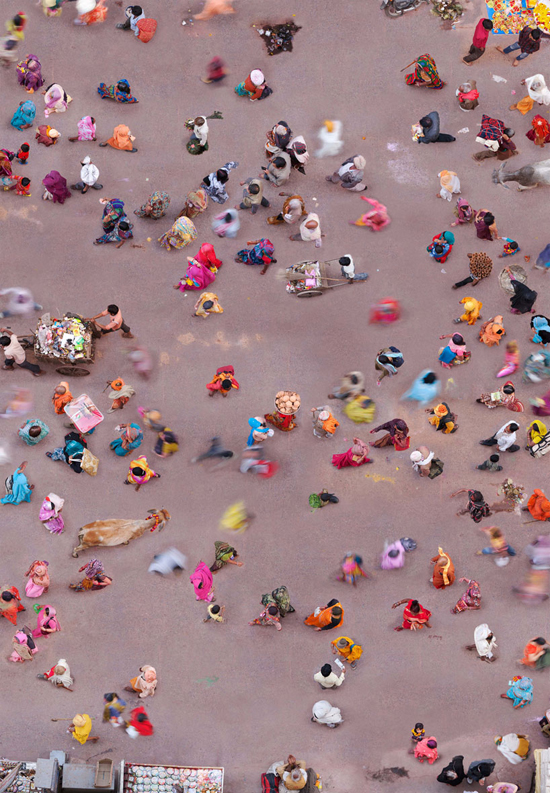 'Vrindavan'
See more images in the original designboom article here.
Katrin Korfmann: Kolorit
Kai Hilgemann Gallery, Berlin, Germany
On view now through December 22nd, 2012.
More of this week's art news from designboom:
Cyprien Gaillard: Rubble and Revelation at Fondazione Nicola Trussardi
Meat Weapons by Dimitri Tsykalov
Like what you see? Follow designboom on Facebook, Twitter, Pinterest and Instagram to get the latest on architecture, design, arts, technology and more.