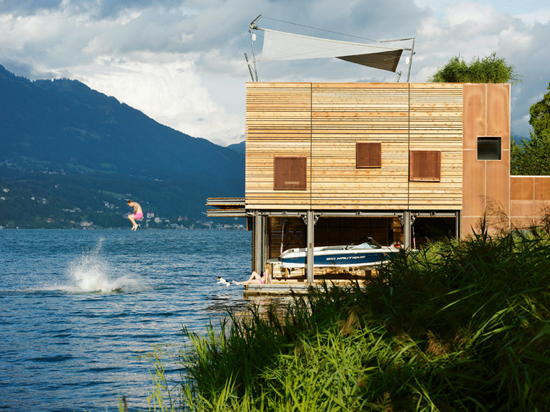 'Boat's House at Millstätter Lake' by MHM architects, Seeboden, Austria
Images © Paul Ott
All Images Courtesy of MHM Architects
 
 
At the base of a steep slope at the water's edge, rests the 'Boat's House at Millstätter Lake' in Seeboden, Austria by Viennese firm MHM architects.straddling the shoreline, the home is represented in two materials to show the relationship of the footprint over water and land. The volume overthe ground is wrapped with copper panels while the section extending into the lake is clad with lumber planks. The siberian larch strips as well as copper will naturally weather with time for a changing appearance. Eventually, the greyed wood will contrast the green patina of the metal exterior.
 
In terms of nature conservation and water rights, its complex positioning required ten meter deep piers to reach weight-bearing soil to place the basement above measures such as a base grade and an oil barrier. Additionally, local rules prevent the installation of a permanent dock, Leading to a facade system that appears like a simple cube when not being used. These doors then slide downward towards the water's surface to form a temporary platform.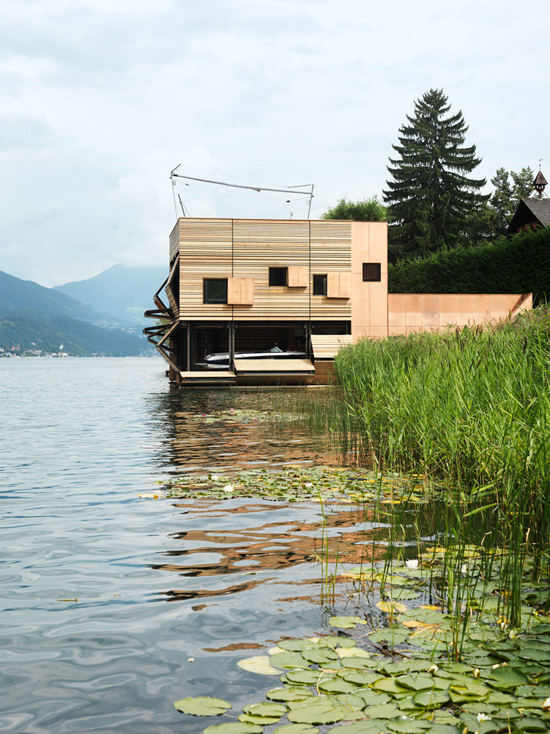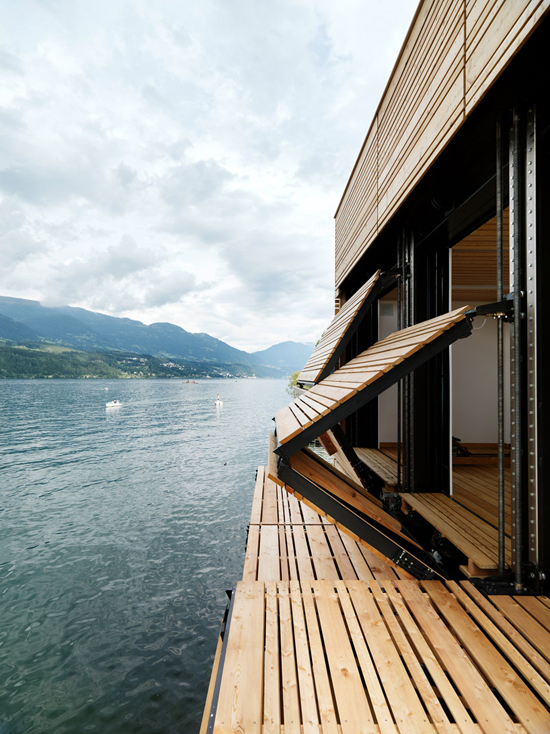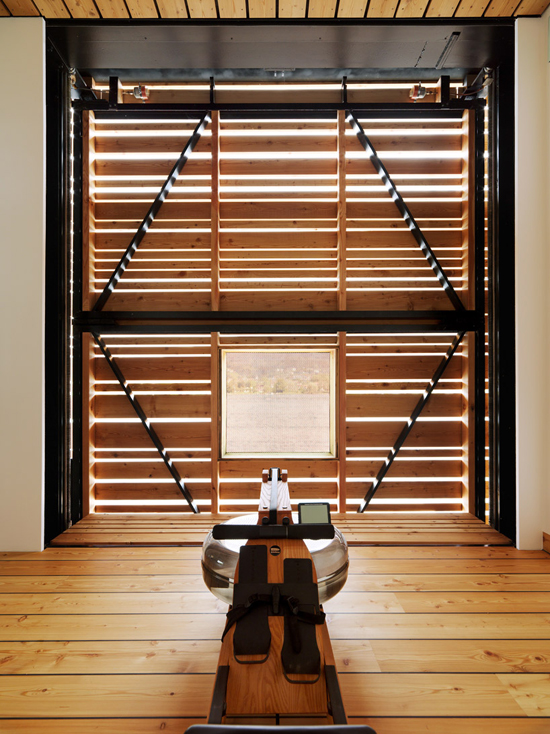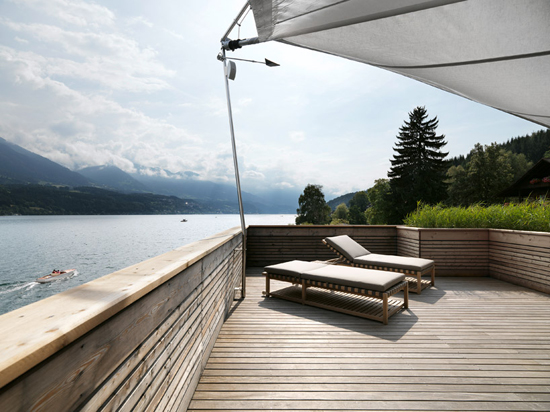 See more images in the original designboom article here.
More of this week's architecture news from designboom:
Z House by Bruce Stafford Architects
e | Jaklitsch / Gardner Architects: My Boon, Seoul
Like what you see? Follow designboom on Facebook, Twitter, Pinterest and Instagram to get the latest on architecture, design, arts, technology and more.