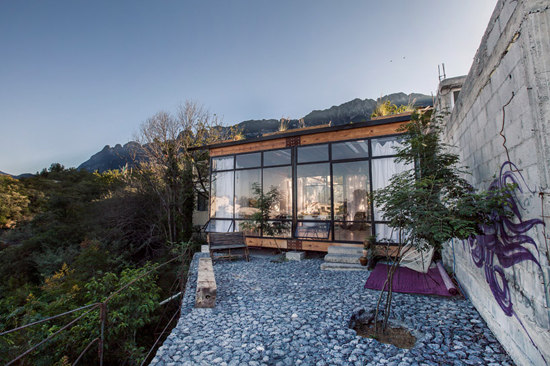 "Workshop" by Covachita, Nuevo Leon, Mexico
Image © Covachita All Images Courtesy of Covachita
In the town of San Pedro Garza Garcia in the Nuevo Leon Region of Mexico, local firm Covachita has completed their "workshop" amongst the indigenous mountainous terrain overlooking a valley. The project stems largely from the experimentation in redesigning the typical rigid development process which almost always compromises the potential of site and owner. The transient nature of the prefabricated system frees the designer from the legal fetters of local authorities and regional ordinances, and more importantly offers the capability for change at virtually no cost to the immediate environment.
The dwelling uses a set of rough raw materials, as if extracted directly from their source and tailored to suit their architectural purpose without conceding any purity. A light black steel frame sets up a modularity, filled with large glass panels and natural stock plywood sheets covering the floor. The roof structure is a simple grid of wood beams and joists connected with standard hangers so that any piece can be easily (and economically) replaced at any point. The "temporary" structure also forms a relationship to its "permanent" site, using existing graffitied concrete retaining wall sections and massive blocks as a backdrop and furniture pieces. Large stones are fitted together to make a highly textured exterior floor. Rebar mesh sheets are tied together to form pedestals for old pavers to create an outdoor staircase.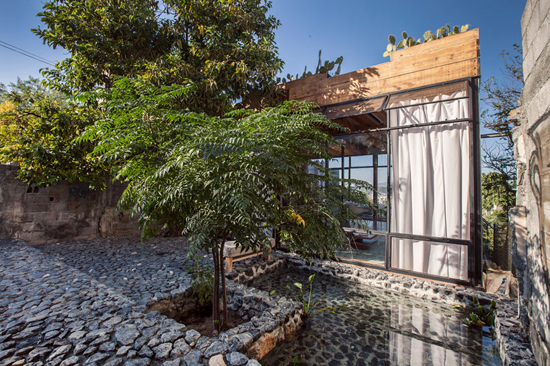 Entry to House
Image © Covachita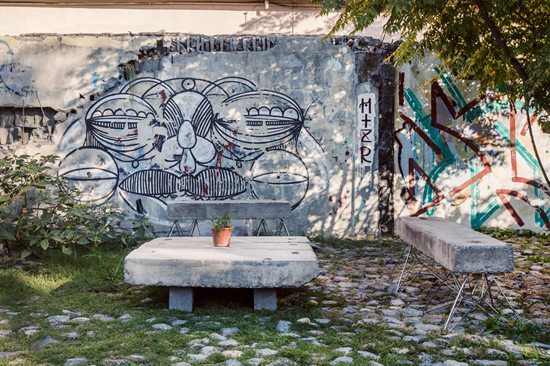 Table and Bench Made from Abandoned Concrete Slabs
Image © Covachita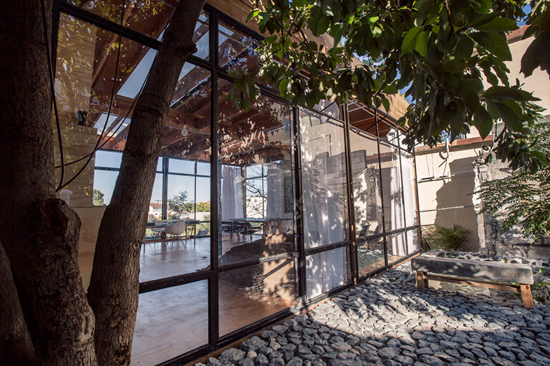 Glass Walls Wrap the Structure
Image © Covachita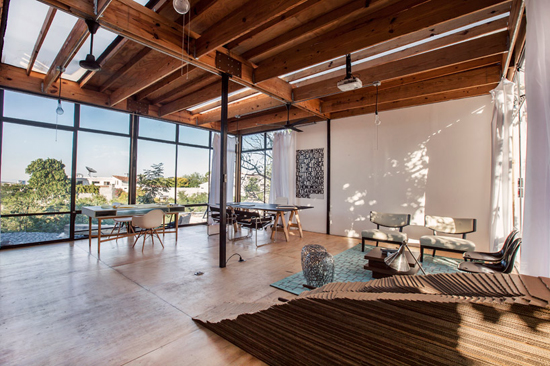 Light Steel Frame Supports Wood Rafters on the Roof
Image © Covachita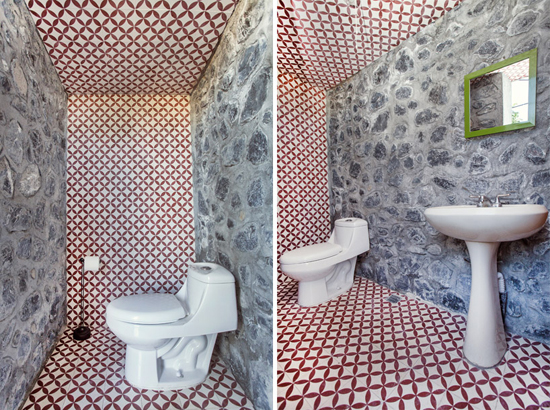 Bathroom
Image © Covachita
See more images in the original designboom article here.
More of this week's architecture news from designboom:
Zaha Hadid Designs Spaceship House for Naomi Campbell
K-Architectures: Théâtre of Saint-Nazaire
Budapesti Muhely: Rácz Thermal Bath, Budapest
Like what you see? Follow designboom on Facebook, Twitter, Pinterest and Instagram to get the latest on architecture, design, arts, technology and more.