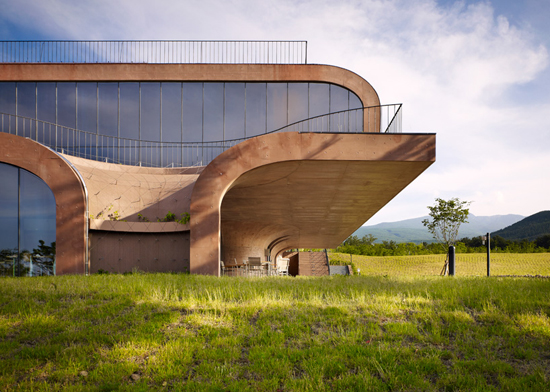 Daum Headquarters by Mass Studies, Jeju Province, Korea
Image © Yong-Kwan Kim
All images courtesy of Mass Studies
Korean architect Minsuk Cho of the firm Mass Studies has completed the Daum headquarters for an international IT company on the island of Jeju, off the southern coast of Korea. A focal element is a superstructure formed with structural modules of extruded and curved elements to make intimate working environments and shelter outdoor spaces. On a plot measuring 70 meters wide by 800 meters long, the building will occupy the urban zone of the site and host support efficient working spaces, farming and sports sections. The large scale is humanized with varied 8.4-meter by 8.4-meter structural modules which generate 12.6-meter long spans and 6.3-meter cantilevers to form intimate working environments and shelter outdoor spaces. Segments of the five-story high exterior adjust to the sloping terrain's 60 meter change across its length, ensuring connections through the interior.
Opposing their competitors, the client positioned their main offices on the autonomous island away from metropolitan areas, stepping away from the background of Korea's rapid population growth -- it is currently the most urbanized country in the world. Intending to diversify the island's mainly tourism industry, the development contributes a new technology focus. Similar to Silicon Valley, the proposal creates a creative work community within a utopian setting. Part of a 1,095,900 square meter masterplan situated near Jeju University, the 300-meter-wide and 800-meter-long plot will be constructed over time in an organic and linear manner. The area will divide rural and urban as well as formal and informal zones.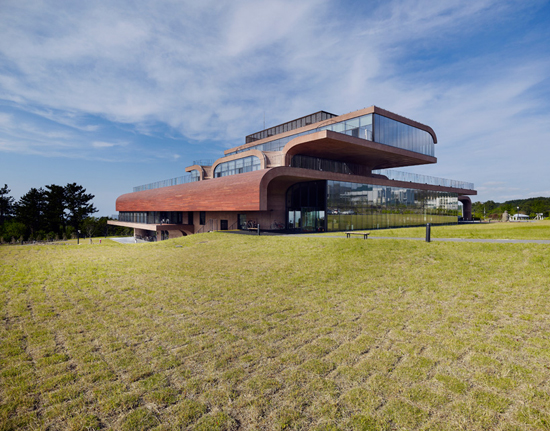 Image © Yong-Kwan Kim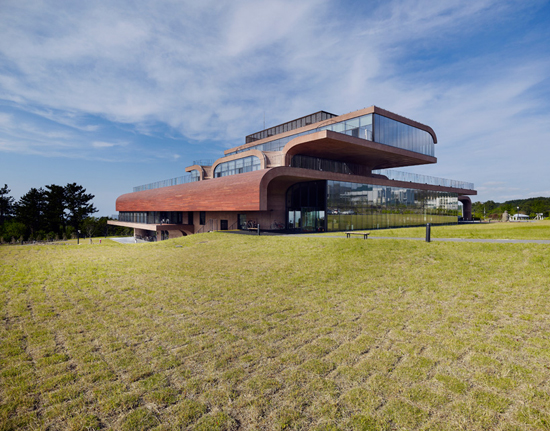 Image © Yong-Kwan Kim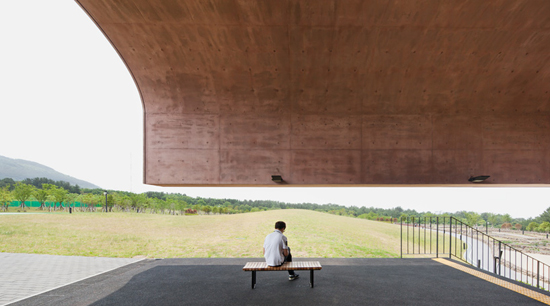 Image © Yong-Kwan Kim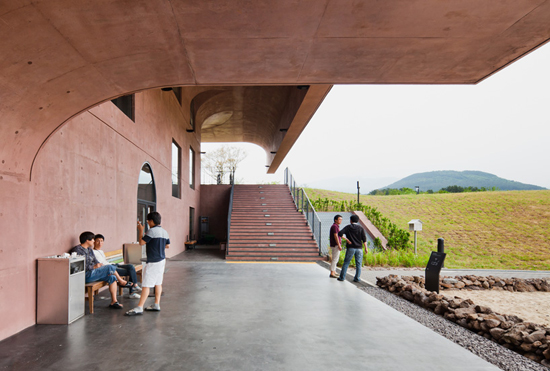 Image © Yong-Kwan Kim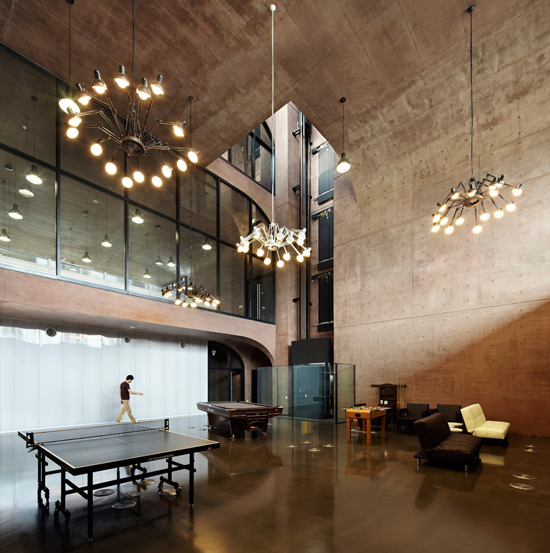 Image © Yong-Kwan Kim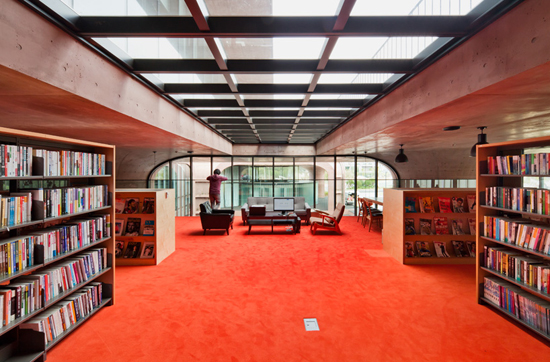 Image © Kyungsub Shin
See more images in the original designboom article here.
More of this week's architecture news from designboom:
Amoeba Group + Szoke Gergelyt : Anker't Ruin Bar
Istanbul Design Biennale: Fictional Buildings by Xavier Delory
Farshid Moussavi Architecture: MOCA Cleveland
Like what you see? Follow designboom on Facebook, Twitter, Pinterest and Instagram to get the latest on architecture, design, arts, technology and more.