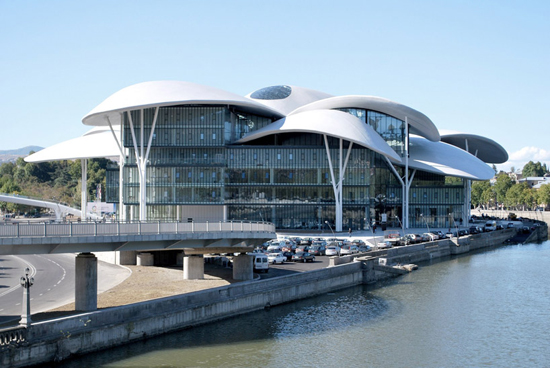 "Tbilisi Public Service Hall" by Massimiliano and Doriana Fuksas, Tbilisi, Georgia
Image © Moreno Maggi
All Images Courtesy of Fuksas Architects
After two years of planning and construction, the Tbilisi Public Service Hall, designed by Italian architects Massimiliano and Doriana Fuksas of Fuksas Architects, has been recently inaugurated in Tbilisi, Georgia. Eleven diversely shaped petals rise 35 meters above neighboring buildings of the urban and centrally located site to overlook the Kura River. Beneath the overlapping canopy are seven stacked volumes containing four levels of office space. Their positioning envelopes a centralized public square, offering employees upward views to the underside of the roof and tree-columns. The branching pillars are positioned inside and outside the building to majestically support the roof entity, lifting it to be entirely separate from the building beneath. Internal footbridges connect each of the levels for ease of circulation.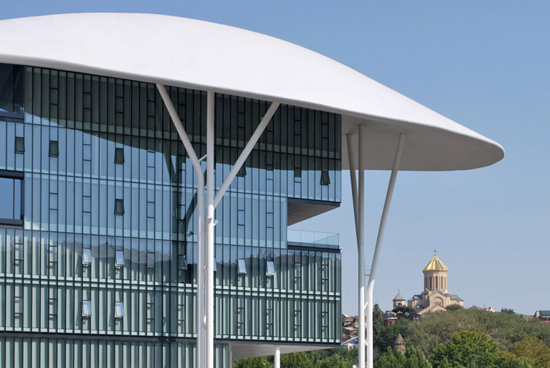 image © studio fuksas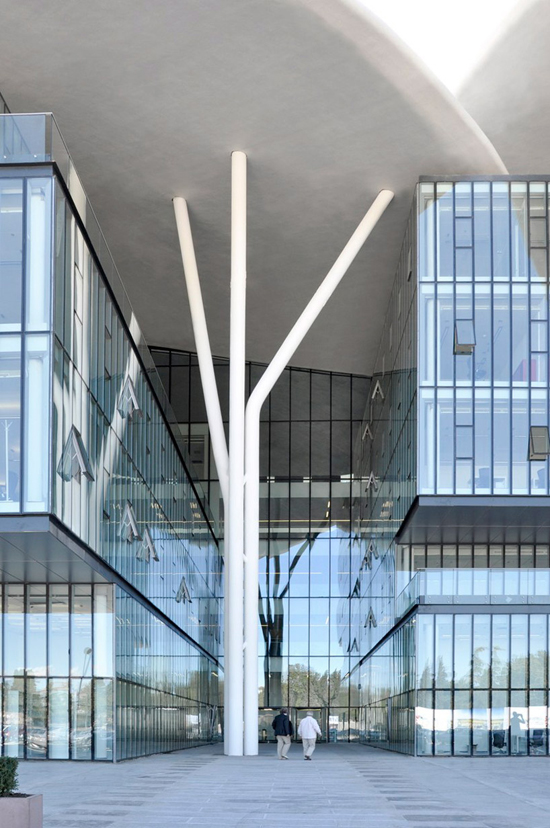 image © studio fuksas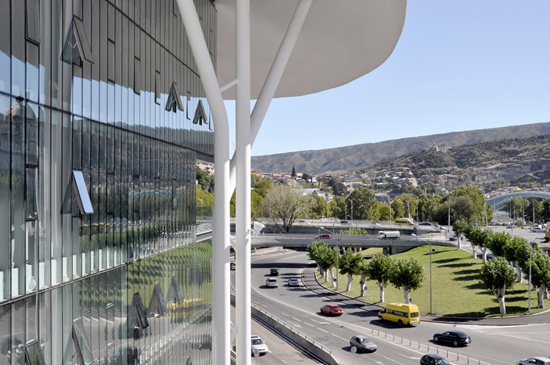 image © studio fuksas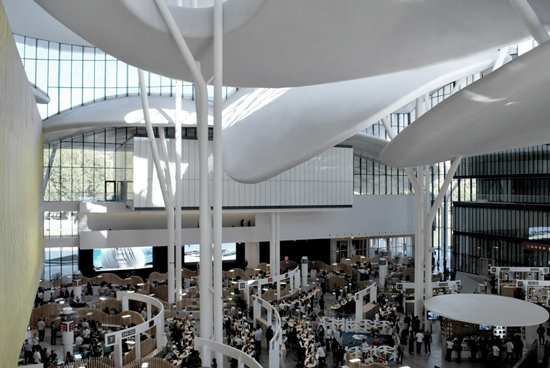 image © studio fuksas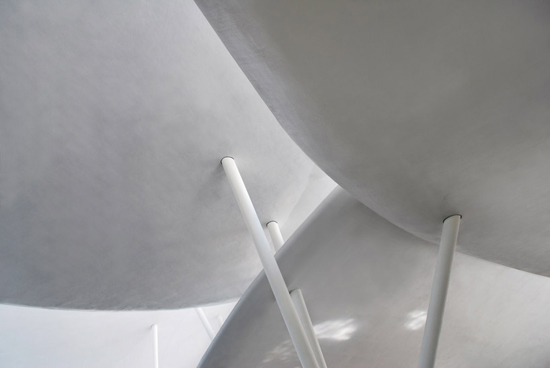 image © studio fuksas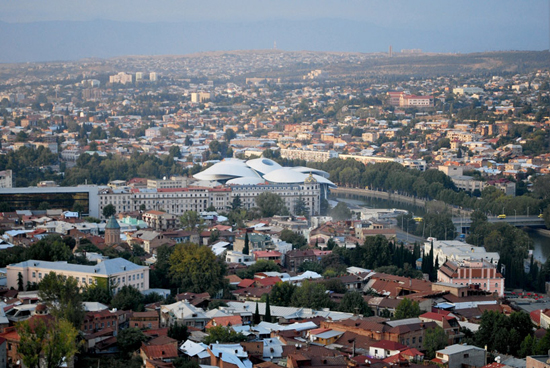 image © studio fuksas
See more images in the original designboom article here.
More of today's architecture news from designboom:
Amoeba Group + Szoke Gergelyt : Anker't Ruin Bar
Istanbul Design Biennale: Fictional Buildings by Xavier Delory
Farshid Moussavi Architecture: MOCA Cleveland
Like what you see? Follow designboom on Facebook, Twitter, Pinterest and Instagram to get the latest on architecture, design, arts, technology and more.